Bezos and Buffett's New Hire Has a Tough Job — Dropping Health Costs
Could a journalist and doctor fix our pricey healthcare crisis?
Amazon, Berkshire Hathaway and JPMorgan Chase announced today that they have appointed prominent surgeon, journalist and author Dr. Atul Gawande as the CEO of their new venture to revolutionize the rising costs of healthcare. The venture's headquarters, which will function as an independent entity, will be located in Boston, and Gawande is set to assume his duties on July 9.
Gawande's healthcare background includes his role as a general and endocrine surgeon at Brigham and Women's Hospital, a professor at the Harvard School of Public Health and professor of surgery at Harvard Medical School. Although Gawande has an impressive medical background, he initially caught the attention of Berkshire Hathaway CEO Warren Buffett back in 2009 with his writing chops. Gawande's 2009 piece "The Cost Conundrum," which was published in The New Yorker, detailed how the same types of U.S. healthcare can cost vastly different prices, depending on a patient's location.
Related: Study Finds the Cost of Dying Across America
Over nine years later, in Buffett's February 2018 interview with CNBC, it was apparent that rising healthcare costs were still on the Berkshire Hathaway CEO's mind as he discussed the recent announcement that he, Jeff Bezos of Amazon and Jamie Dimon of JPMorgan Chase were forming a healthcare improvement venture to tackle what he regards as a major problem of the economy. Buffett also expressed his concerns about finding the right person to head up the venture, stating that they were inundated with people who were interested in the position: "It is gonna (sic) take a terrific CEO, and that's our most important job by far, is finding that person." Apparently, Atul Gawande made the short list.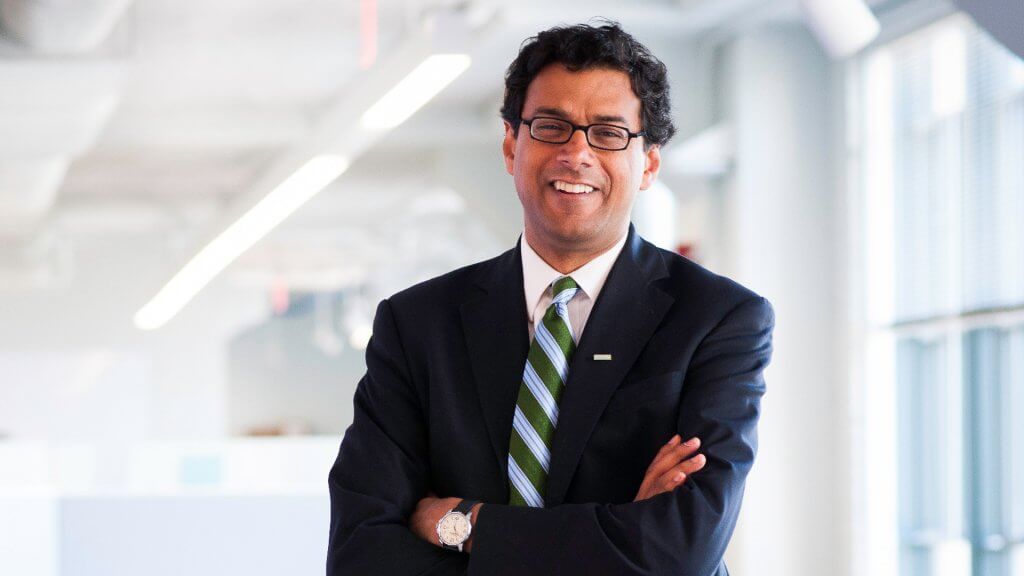 Now that Gawande has been appointed, the real work starts: finding a way to provide better healthcare at a lesser cost. And Gawande's backers are confident they've selected the right person for the job, as evidenced in a comment from Amazon CEO Bezos. "We said at the outset that the degree of difficulty is high and success is going to require an expert's knowledge, a beginner's mind and a long-term orientation," Bezos said. "Atul embodies all three, and we're starting strong as we move forward in this challenging and worthwhile endeavor."
Find Out: How Much It Will Cost You to Live to 100
And, even with all the challenges set in front of him, Gawande is optimistically enthusiastic about his new role. "I'm thrilled to be named CEO of this healthcare initiative," said Gawande. "I have devoted my public health career to building scalable solutions for better healthcare delivery that are saving lives, reducing suffering, and eliminating wasteful spending both in the U.S. and across the world. Now I have the backing of these remarkable organizations to pursue this mission with even greater impact for more than a million people, and in doing so incubate better models of care for all. This work will take time but must be done. The system is broken, and better is possible."
Check out the 20 highest- and lowest-paying jobs in healthcare.
More on Business