Grubhub, Postmates and the Biggest Startup Acquisitions of 2020

6 min Read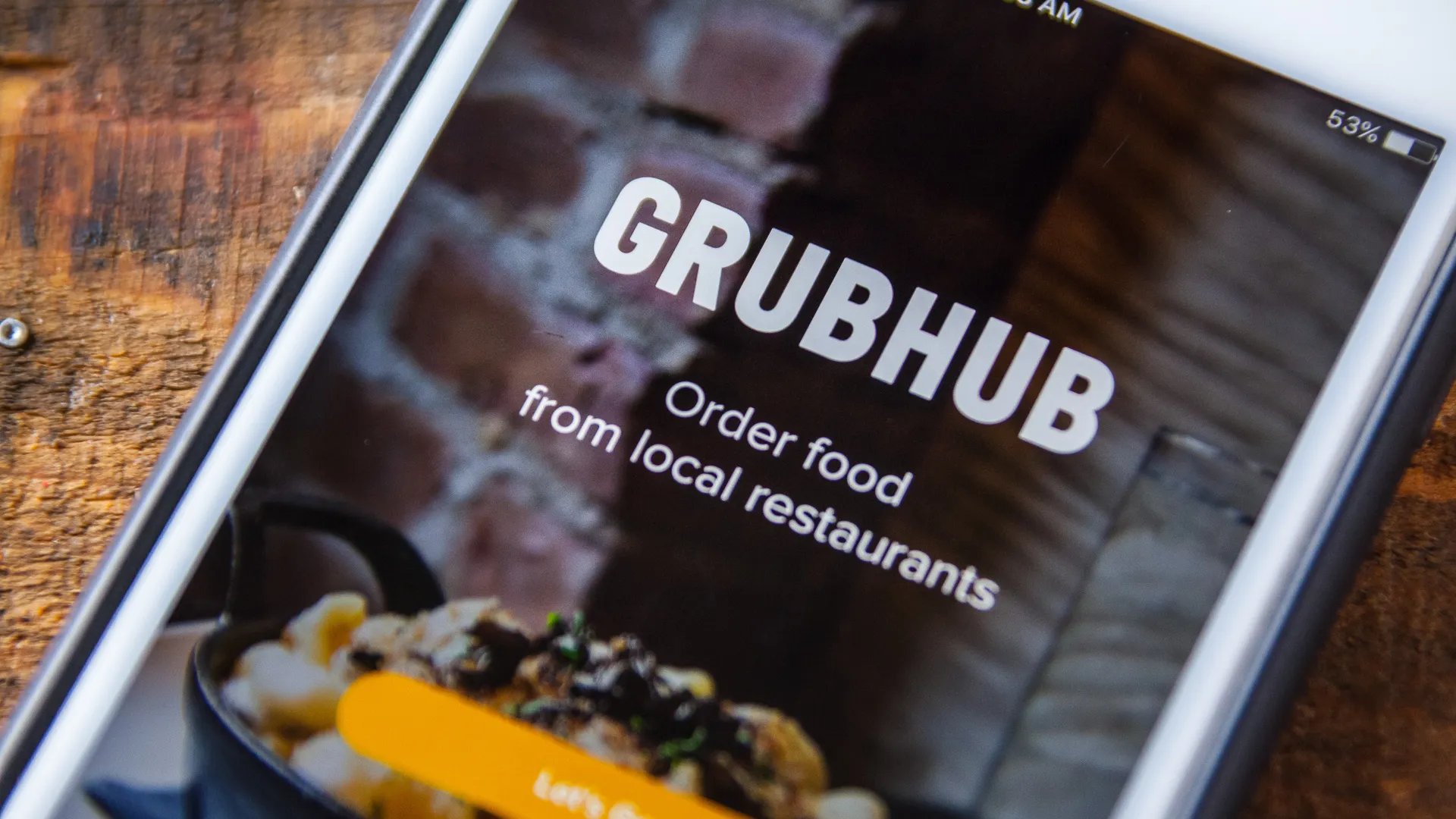 Make Your Money Work Better for You
Uber Buys Postmates for $2.65 billion
On July 6, Uber and Postmates announced that they had reached an agreement for the ride-share company to acquire Postmates in an all-stock transaction.
"Uber and Postmates have long shared a belief that platforms like ours can power much more than just food delivery — they can be a hugely important part of local commerce and communities, all the more important during crises like COVID-19," Uber CEO Dara Khosrowshahi said in a news release. "We're thrilled to welcome Postmates to the Uber family as we innovate together to deliver better experiences for consumers, delivery people and merchants across the country."
Just Eat Takeaway Buys Grubhub for $7.3 Billion
Just Eat Takeaway, the European food delivery service, bought Grubhub in June. Uber had been pursuing Grubhub, but the deal fell apart over price and regulatory concerns. Buying Grubhub gives Just Eat Takeaway a foothold in the North American sector.
"I am excited that we can create the world's largest food delivery business outside China," Jitse Groen, the CEO of Just Eat Takeaway, said in a statement.
Just Eat Takeaway bought Grubhub in an all-stock deal worth $7.3 billion.
Amazon Buys Zoox for $1.2 Billion
In late June, Amazon announced that it had reached an agreement to buy Zoox, a California-based company pioneering autonomous ride-hailing vehicles.
"Like Amazon, Zoox is passionate about innovation and about its customers, and we're excited to help the talented Zoox team to bring their vision to reality in the years ahead," Jeff Wilke, Amazon's CEO, Worldwide Consumer, said in a news release.
Amazon acquired the company for $1.2 billion, Forbes reported.
Facebook Buys Giphy for $400 Million
Facebook acquired GIF database Giphy in mid-May to make it a part of its Instagram team. Prior to the acquisition, the Giphy platform had already been integrated with Instagram, the Facebook app, Messenger and WhatsApp.
"We see the positivity in how people use GIPHY in our products today, and we know that bringing the GIPHY team's creativity and talent together with ours will only accelerate how people use visual communication to connect with each other," Vishal Shah, VP of product at Facebook shared in a company blog post.
Facebook acquired Giphy for $400 million, Fast Company reported.
Make Your Money Work Better for You
Verizon Buys BlueJeans for $500 Million
Verizon acquired video conferencing and event platform BlueJeans in mid-May for around $500 million, TechCrunch reported.
"Supporting businesses of all sizes with best-in-class solutions is in Verizon's DNA," Tami Erwin, CEO of Verizon Business, said in a news release. "BlueJeans is a phenomenal product that offers the security and scalability that are imperative to our customers, and we're eager to amplify their reach across our global network."
Morgan Stanley Buys E-Trade for $13 Billion
In February, Morgan Stanley and E-Trade announced that they had reached a "definitive agreement" under which Morgan Stanley would acquire E-Trade in an all-stock transaction valued at approximately $13 billion.
Morgan Stanley chairman and CEO James Gorman said in April that the acquisition will help the bank's revenues be less impacted by market downturns.
"It provides more balance to our business model," he told CNBC. "It's more wealth management revenue, it's more stability, it's less volatile than the core markets business. So net-net, I'm happier now that we did the deal [than] when we did it."
Struggling Businesses: Bed Bath & Beyond To Close 200 Stores as the 2020 Retail Apocalypse Continues
Zoom Buys Keybase for Undisclosed Amount
Zoom's popularity reached new heights thanks to the coronavirus pandemic, as people searched for new ways to work — and socialize — remotely. Unfortunately, the company experienced some growing pains as security issues kept popping up. To help address these issues, Zoom acquired the encryption-focused startup Keybase in May for an undisclosed amount.
"This acquisition marks a key step for Zoom as we attempt to accomplish the creation of a truly private video communications platform that can scale to hundreds of millions of participants, while also having the flexibility to support Zoom's wide variety of uses," founder and CEO Eric S. Yuan said in a company blog post.
Make Your Money Work Better for You
SoFi Buys Galileo for $1.2 Billion
SoFi announced in April that it reached an agreement to acquire Galileo Financial Technologies, a financial services API and payments platform, for $1.2 billion in cash and stock.
"Together with Galileo, we will partner to build on our companies' strengths to drive even greater financial technology innovation, making those products and services available to both current and future partners," Anthony Noto, CEO of SoFi, said in a news release.
Intuit Buys Credit Karma for $7.1 Billion
Intuit — the maker of TurboTax, QuickBooks and Mint — announced in February that it had agreed to acquire consumer technology platform Credit Karma for approximately $7.1 billion in cash and stock.
"By joining forces with Credit Karma, we can create a personalized financial assistant that will help consumers find the right financial products, put more money in their pockets and provide insights and advice, enabling them to buy the home they've always dreamed about, pay for education and take the vacation they've always wanted," Sasan Goodarzi, CEO of Intuit, said in a news release.
Visa Buys Plaid for $5.3 Billion
In January, Visa announced that it would be acquiring Plaid, a network that enables people to securely connect their financial accounts to apps like Venmo and Acorns, for $5.3 billion.
"The acquisition, combined with our many fintech efforts already underway, will position Visa to deliver even more value for developers, financial institutions and consumers," Al Kelly, CEO and chairman of Visa, said in a news release.
More from GOBankingRates
Mark Evitt contributed to the reporting for this article.
About the Author