10 Businesses That Got Their Start From Crowdfunding on Kickstarter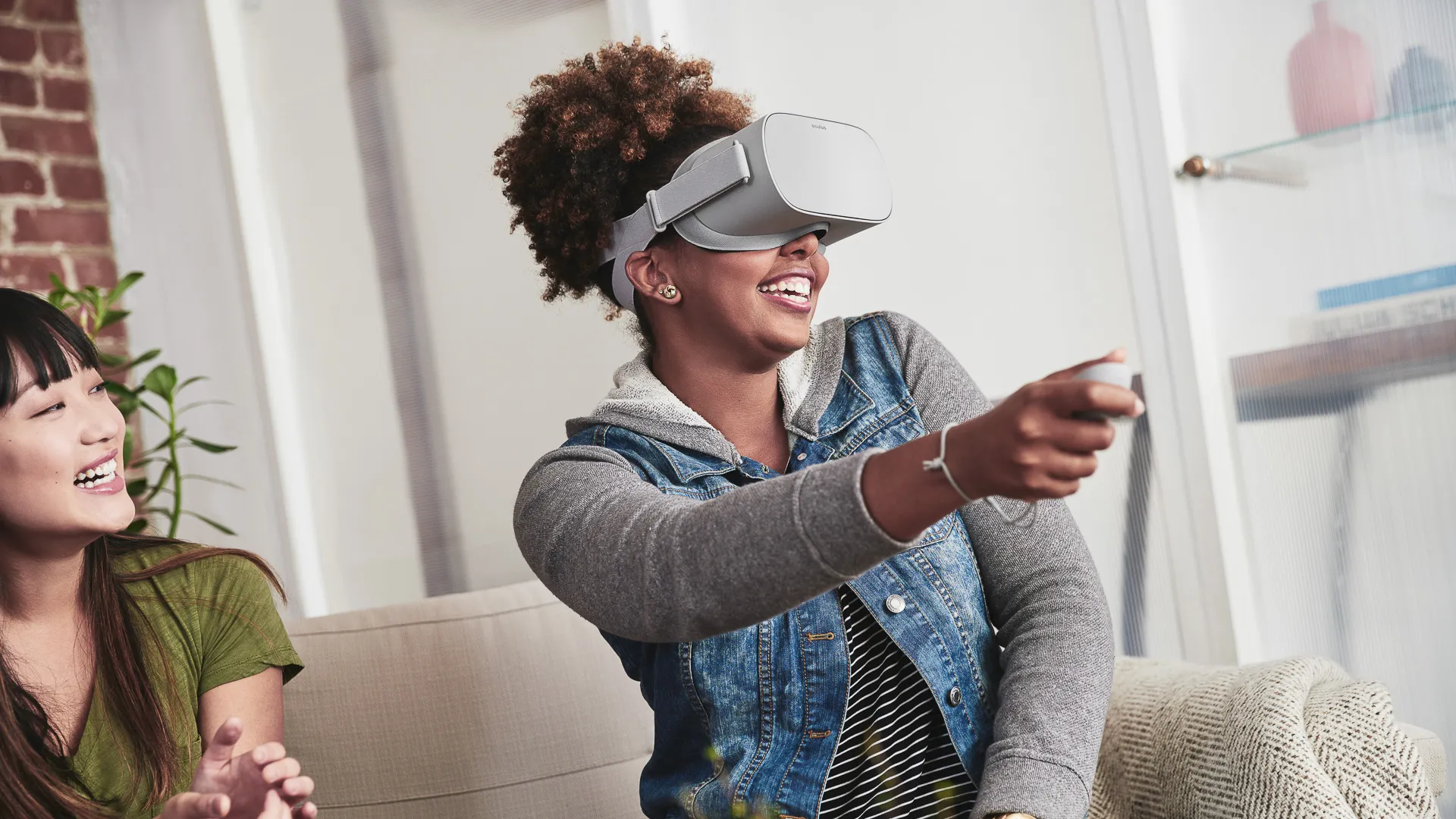 Since going live in April 2009, Kickstarter has helped aspiring entrepreneurs, artists and inventors raise $3.4 billion from 14 million backers to bring passions and prototypes to life. Contributors eager to be the earliest adopters of new technology, or provide support to dancers, musicians and other artists seeking grassroots support, have fully funded more than 134,000 campaigns.
But not every project is a shining success. Just less than 36 percent of all Kickstarter campaigns reach their goal, which is required under the crowdfunding site's all-or-nothing funding formula. Experts agree the best Kickstarter campaigns are about much more than money. The most successful pitches create an enthusiastic funder fanbase of people who share the creator's passion for a project, product or performance, and can't wait to see it make its way to the real world. The process also provides valuable ground-level market research and early lessons in customer communications. These 10 brands proved that you can start a business without breaking the bank.
Bragi
Raised nearly $3.4 million from 15,998 backers
German tech company Bragi's 2014 Kickstarter page for the Dash called the product "the world's first wireless smart in-ear headphones." The description was an ambitious mouthful, but the product promised amenities such as Bluetooth connectivity, a built-in music player with a 1,000-song library and an embedded earbone microphone and activity tracker. Featured funding levels ranged from a modest $2 pledge that got backers updates and a $5 coupon for Bragi's online store to a "Dash Elite Developer Special" at the $2,999 level that included an expansive Dash developer kit for techies interested in integrating the headphones with their apps. The Elite reward also included a three-night trip to Munich for two to meet company executives and celebrate one of the world's best festivals — Oktoberfest.
After some delays, higher-level contributors got their promised Dash earbuds, which are now also available through Bragi's online store and several other retail outlets. The company has also introduced new versions of the Dash as well as another product, called the Headphone, which is a simplified set of in-ear earphones that sell for significantly less than the signature Dash.
Make Your Money Work Better for You
Brydge Keyboard
Brydge raised $797,979 from 3,266 backers
The Brydge Kickstarter page from 2012 described the device as an anodized aluminum keyboard with built-in speakers that connected to an iPad. Kickstarter and other crowdfunding platforms feature plenty of pitches for iPad accessories, but Brydge creators Brad Leong and Sam Gordon are notable because they've successfully funded multiple projects through the platform. Today, Brydge sells their futuristic tech products at more than 2,000 retail locations worldwide. Tablet users can also buy a Brydge for the Microsoft Surface Pro and in European keyboard configurations.
Exploding Kittens
Raised $8.78 million from 219,382 backers
The object of this cat-powered pursuit game is to dodge and diffuse the deadly animals that give the game its name. Its crowdfunding campaign raised nearly $8.8 million in 2015, making "Exploding Kittens" Kickstarter's top-performing card game to date. The campaign blew its creators' original $10,000 goal out of the water.
The game now has multiple versions and can be purchased through a number of retailers, including Target. According to early interviews, the three co-creators of "Exploding Kittens" saw crowdfunding not only as a way to cover initial production costs, but also as a vehicle for building a customer community and gauging demand for the quirky card game. They've since returned to Kickstarter with a campaign for their newest game, "Bears vs. Babies," which raised more than $3.2 million.
inXile Entertainment
Raised nearly $4.2 million from 74,405 backers for "Torment: Tides of Numenera"
Other video game projects have since eclipsed inXile's "Torment: Tides of Numenera" on Kickstarter's Most Funded list since its campaign closed in 2013, but this video game studio has proven itself a repeat winner on the crowdfunding platform. In all, it has waged three extremely successful Kickstarter campaigns to deliver and launch complex role-playing games.
inXile founder Brian Fargo has said he values the creative freedom Kickstarter campaigns give him and his staff to develop games on their own terms and the exacting expectations of backers who expect projects to live up to promises. Fargo, a video game industry veteran, announced plans to retire in 2019.
Kingdom Death: Monster 1.5
Raised nearly $12.4 million from 19,264 backers in a campaign that ended early this year
"Kingdom Death: Monster 1.5" is the most-funded Kickstarter project for any game to date, topping the successful campaigns that unleashed "Exploding Kittens," "Cards Against Humanity," "Zombicide" and other crowdfunded contagions on the world. It is game developer Adam Poots' second version of "Kingdom Death," and the second time he's solicited funds for the concept from game geeks through the Kickstarter platform.
"Kingdom Death: Monster" (a character from the game is pictured above) is an elaborate cooperative board game meant for mature audiences that challenges players to survive in a world ruled by frightening and fearsome creatures. The original "Monster" raised more than $2 million through Kickstarter. The "Kingdom Death: Monster 1.5" Kickstarter page says the first campaign's unexpected success tapped a future fan base and helped stock Kingdom Death's initial version with "more original art, in-depth gameplay and fantastically sculpted minis" than its developer dreamed of.
Make Your Money Work Better for You
M3D
The Micro raised $3.4 million from 11,855 backers
M3D pitched its Micro as the first "truly consumer 3D printer," helping it raise millions from backers who were enthusiastic about the idea of a three-dimensional printer you simply plug in and fire up. Early-bird adopters who pledged $199 just after the Kickstarter campaign launched in 2014 got the product shipped to them hot off the assembly line. Latecomers can now purchase the printer for $249 online.
The company came back to crowdfunding in 2016 to help produce the M3D Pro, now available starting at $999. Today, M3D offers five versions of 3D printers and is the top manufacturer of 3D printers in the Americas, according to its website. Invent something and sell it — a realistic way to make your first million.
Oculus
Raised more than $2.4 million on Kickstarter
Palmer Luckey, the controversial co-founder of Oculus, helped launch the virtual reality company before he could legally buy beer. The whiz kid started tinkering with VR technology in his parents' garage, developing early versions of what would become the Oculus Rift. The Rift was billed on its Kickstarter page as "the first truly immersive virtual reality headset for video games."
Oculus launched its crowdfunding campaign in 2012 to produce developer kits for the headset, which it planned to send to game builders interested in working with the Rift. Kickstarter backers who pledged $300 or more would get a developer kit and a copy of the game Doom BFG, while funders who pledged $275 would get an unassembled prototype kit and a copy of the game. The promised perks helped Oculus attract 9,522 backers, but Facebook acquired the startup for $2 billion in 2014 before it fulfilled all its campaign promises. Big backers could eventually get a free Rift when it hit the commercial market in 2016.
Peak Design
Peak Design's most successful Kickstarter campaign, for its Everyday Backpack, Tote and Sling, raised more than $6.56 million from 26,359 backers in 2016
The inspiration behind Peak Design was founder Peter Dering's desire for an easier way to carry his camera while on the go. The company has since launched 50-plus products used to carry cameras and nearly everything else the urban or outdoor adventurer might need while away from home base. Its first Kickstarter project, for the camera-carrying Capture Clip, raised $364,698 from 5,258 supporters in 2011.
The company has raised more than $14 million with the help of five additional Kickstarter campaigns as it opted to keep returning to loyal contributors and clients rather than seek outside investment. It introduced its newest product, the Everyday Sling 5L, without an individual crowdfunding campaign.
Pebble
Raised more than $20.3 million for its Pebble Time campaign from 78,471 backers
Pebble Technology's Pebble Time smartwatch holds the top spot on Kickstarter's Most Funded list and the company also boasts two other projects among the top five. The startup's success led to big buyout offers from companies such as watch manufacturer Citizen, which reportedly offered Pebble founder Eric Migicovsky $740 million. Those offers were rejected. As competition from the likes of the Apple Watch increased, however, Pebble's perceived value rolled the other way. Although the Pebble website is still up, Fitbit bought the Kickstarter king for $35 million to $40 million in late 2016, less than it raised from its three crowdfunding campaigns. The Fitbit deal triggered refunds to Kickstarter supporters who hadn't yet received their rewards.
If you're planning on starting a business, be mindful of which state you launch your new venture in. Each state has pluses and minuses, but you should know the best and worst states to start a business.
Make Your Money Work Better for You
3Doodler
Raised $2.34 million from 26,457 backers through the original 3Doodler campaign in 2013
This 3-D printing device doesn't need computers or software to do its work on almost any surface or in the air. Users simply plug in the pen and start drawing as the pen releases heated plastic that soon solidifies into a stable structure.
WobbleWorks, the printing pen's maker, has since run two other successful crowdfunding campaigns: its next-generation 3Doodler and a limited edition "Star Trek" pen set. In addition to its "Star Trek" licensing deal with CBS, the company inked an agreement with Cartoon Network and produces Powerpuff Girls-branded pens and products. It also introduced a 3Doodler Start designed for artists ages 6 to 13. Consumers can purchase WobbleWorks products from major retailers such as Macy's and Bed Bath & Beyond.
WobbleWorks was founded by two toymakers and a lawyer who helped them with business logistics, but the 3Doodler has evolved well beyond its roots as a tech-driven toy priced at around $100. In addition to the 3Doodler Start, it produces a Pro version of its 3Doodler that sells for $249, helping it rack up more than $20 million in sales last year.