Cloud Outages Shut Consumers out of Amazon, Target, PayPal and More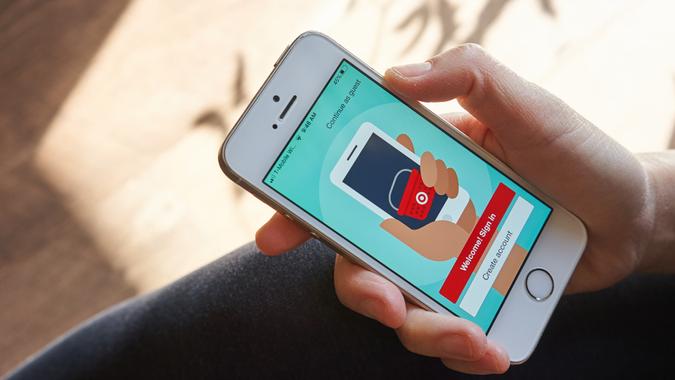 Tada Images / Shutterstock.com
Update: All the websites affected are now back online, according to Fastly's status update page.
A cloud outage temporarily stopped business for anyone using PayPal and Square and prevented consumers from shopping on Amazon, Target and Etsy's websites this morning, according to DownDectector.com.
See: Amazon Prime Day Is Coming Early — Here Are Deals You Can Get Right Now
Find: 19 Money-Saving Secrets Target Doesn't Want You To Know
The problem was due to an outage at Fastly, a cloud service provider, CNN reports. Around 6 a.m. ET Fastly's status update page (which was working) noted an error, saying "we're currently investigating potential impact to performance with our CDN [content delivery network] services."
About an hour later, company updated the page, noting that it had identified the problem and fixed the issue — but many sites remained unavailable for some users.
"We identified a service configuration that triggered disruptions across our POPs globally and have disabled that configuration. Our global network is coming back online," Fastly tweeted.
Fastly also supports news sites and apps like CNN, the Guardian, the Financial Times, the New York Times and many others, CNN says. It also provides content delivery for Twitch, Pinterest, HBO Max, Hulu, Reddit, Spotify and other services.
Make Your Money Work Better for You
The White House and U.K. government websites were also affected.
See: How To Use Cash App by Square: Your Quick Guide
Find: How To Sell on Etsy: A 6-Step Guide for Beginners
Techcrunch explains that even though the web is a digital platform, it's very physical by nature. "When you load a page on a server on the other side of the world, it's going to take hundreds of milliseconds to get the page. Over time, this latency adds up and it feels like a sluggish experience. When a page is already cached, a CDN can usually start sending the content of the page in less than 25 milliseconds," according to the report.
Reuters reports that Fastly is one of the world's most widely-used cloud based content delivery network providers. The company, which went public in 2019 and has a market capitalization of more than $5 billion, is far smaller than peers like Amazon's AWS and helps websites move content using less-congested routes, enabling them to reach consumers faster, according to Reuters.
More From GOBankingRates
Make Your Money Work Better for You