The Coolest Things Introduced in the Past 10 Years of Apple Keynotes
As the new iPhone release date approaches, take a look at the history of Apple.
Justin Sullivan / Getty Images
"IPhone has become one of the most important, world-changing and successful products in history." Apple CEO Tim Cook spoke these words in July, 2016, when Apple sold its 1 billionth iPhone, and he wasn't exaggerating.
Along with being Apple's primary revenue stream — in the third fiscal quarter of 2017, the company earned $45.4 billion in revenue and $8.72 billion in profit primarily from 41 million iPhones — the iPhone helped make smartphones the ubiquitous devices they are today. When Apple introduced the iPhone 10 years ago at its 2007 keynote, the product didn't just revolutionize communication; it also changed consumer culture by making formerly dry product announcements into a form of entertainment anticipated by millions.
As Apple enthusiasts eagerly await the Sept. 12 special event, hosted at the Steve Jobs Theater, let's look back at highlights from the last decade of Apple history — and maybe do a little speculating about the future of this tech company.
1/11
David Paul Morris / Getty Images
2007: iPhone
At Jan. 9, 2007's Macworld event, the late Apple CEO Steve Jobs introduced the very first iPhone to the world with the following words: "An iPod, a phone and an internet communicator. Are you getting it? These are not three separate devices, this is one device. And we are calling it iPhone. Today, Apple is going to reinvent the phone."
Though previous mobile phones included touch capabilities and internet connectivity, Apple killed the stylus and standardized the idea of multi-touch controls and on-screen keyboards, bridged the gap between music and phones for the mainstream and made motion-sensing accelerometers a standard smartphone feature — all in an approachable, easy-to-use package.
Steve Jobs and Other Visionaries: 22 CEOs Who Changed How We Live
2008: The App Store
In his SDK keynote from the Apple Worldwide Developers Conference in 2008, Steve Jobs delivered the biggest shakeup with the announcement of the App Store, which allowed users to seamlessly — and wirelessly — download applications directly to their phones.
Though the announcement of the iPhone 3G wasn't as earth-shattering as that of the first-generation iPhone, its introduction did help bring Apple's device into the mainstream by drastically increasing accessibility. First, the phone's ability to access 3G data networks allowed for internet speeds 2.8 times faster than the original iPhone. Second, it expanded the iPhone's worldwide availability and dropped the price from the first-gen's launch rate of $599 to a much more wallet-friendly $199 for the 8GB model. The end result was more smartphones in pockets and purses.
3/11
Justin Sullivan / Getty Images
2009: The S Series
At the 2009 WWDC keynote, the iPhone 3GS — the start of the S series — continued the iPhone's march toward accessibility while helping grow the phone's feature set. Launching at $199, the 3GS introduced video capturing and sharing capabilities, as well as voice control features. Apple's third iPhone more than doubled the speed of loading games and websites, launching the messaging app and viewing attachments.

4/11
Peter Macdiarmid / Getty Images
2010: iPad
Steve Jobs kicked off 2010 with a January press conference unveiling the long-rumored "Apple tablet" to the world. While the iPad wasn't the first tablet to hit stores, it was the first designed mainly for a touch interface, and the first that really resonated with the market — Apple sold 300,000 iPads on the device's first day. The sleek tablet, which would eventually share the iOS operating system with the iPhone, was named the 25th most influential gadget of all time by TIME Magazine in 2016 (the iPhone was No. 1 on the list).
Despite this historic launch, 2010's WWDC keynote is mostly remembered as the event at which an Apple software engineer left an iPhone 4 at a Redwood City, Calif. bar. Tech site Gizmodo eventually purchased the device for a rumored $5,000.
Spoilers or no, the iPhone 4's official reveal continued to refine the phone we know today. Compared to the 3GS' 480 x 320 pixel resolution, this iteration boasted a 960 x 640 "Retina" display. The thinnest smartphone to date, it also introduced FaceTime, which helped mobile video calling break into the mainstream.
Great Apps for Children: 7 Best Apps to Teach Your Kids About Money
5/11
Oli Scarff / Getty Images
2011: Siri
The result of decades of AI development, Siri made her public debut at an Apple special event in October 2011. The intelligent assistant capable of context-sensitive voice recognition would eventually inspire tech giants like Google and Amazon to funnel millions into developing their own AI-powered voice assistants.
2011 also marked Steve Job's final appearance at an Apple event. He kicked off the yearly WWDC keynote on June 7 and wrapped up with a look at iCloud, Apple's answer to cloud-based storage services, just 121 days before he passed away. Though the 2011 event focused on Apple's desktop software, it also introduced some features that we now take for granted, including reminders that use location based-information to deliver notifications and the ability to completely activate and set up your iPhone without connecting to a computer.
6/11
Neirfy / Shutterstock.com
2012: Facebook Integration
The WWDC keynote in 2012 was all about iOS 6 and focused heavily on improvements to the MacBook Air and MacBook Pro, including the world's highest-resolution notebook display (2880 x 1800) for the latter. Along with improvements to Siri and the now-standard "do not disturb" feature, the most lasting innovation introduced in 2012 was iOS 6's full-on Facebook integration. This was the year Facebook "Likes" invaded the App Store, Facebook friends moved to contact lists and social media became a key aspect of smartphone interfaces.
Is Social Media Making You Broke?: 7 Ways Your Facebook and Instagram Addiction Is Costing You Money
7/11
Justin Sullivan / Getty Images
2013: Touch ID
An Apple special event in October 2013 debuted the affordable and colorful 5c line of entry-level iPhones, along with the iPhone 5s. The latter's most lasting feature would be its fingerprint-reading Touch ID scanner. No longer would owners need to key in their four-digit passcode.
8/11
Denys Prykhodov / Shutterstock.com
2014: Apple Watch
In 2014, both the iPhone 6 and Apple Watch announcements came from a September press event in Cupertino. Though the Apple Watch followed wearables like the Fitbit and Pebble, Apple's long-awaited entry helped expand the wearable tech market. By the end of 2016, its sales would exceed $2.6 billion and account for 80 percent of the smartwatch market, according to researchers at Canalys.
2015: Apple Music
According to a 2017 report by Digital Music News and RBC Capital Markets, only 3 percent of Apple's installed base uses Apple Music. Though that number seems low — and sources like Forbes famously proclaimed Apple Music dead as early as 2015 — the service is actually more of a sleeper hit; with 20 million current subscribers, it's the second-largest streaming music subscription service behind Spotify. And while the latter service took 10 years to reach 50 million users, Apple Music only took two years to reach its current number.
10/11
Sean Gallup / Getty Images
2016: iPhone 7
The iPhone 7 takes the title of the "coolest" thing Apple introduced in 2016, but only by default — amid a slew of rumors about huge revisions to both the iPhone and Mac (and even talk of an Apple car), a September event ultimately revealed a relatively minor update in the form of the iPhone 7.
Though the new iPhone release didn't hurt Apple's financials — the company posted a Q4 revenue of $46.9 billion, largely driven by iPhone sales — most of the press centered around the unpopular choice to ditch the standard headphone jack in favor of consolidating with the charging port. As September's special event keynote approaches, Apple fans are hoping that 2016 was just the calm before the storm.
11/11
Martin Hajek / Flickr.com
2017: iPhone 8?
Though Apple's June 2017 special event has come and gone — highlights included a revised watchOS for Apple Watch and the HomePod, a Siri-equipped competitor to Amazon's Alexa — all eyes are on September, when the world expects the company to reveal the iPhone 8. From CNET to Macworld, many sources are speculating that Apple's next phone will be its biggest milestone since the first model. Some experts even believe that it won't be called the iPhone 8, to denote a more significant revision.
Rumored features include an OLED display, wireless charging, advanced augmented-reality sensors and 3D face recognition tech — along with a $1,000-plus price tag that targets the power user. Since the event will occur at 10 a.m. PDT on Sept. 12, you won't have to wait very long to find out if Apple's next big keynote introduces us to another iPhone 7 or to the next revolution in smartphones.
Get Ready for 8: How to Get the Most Money Out of Your iPhone Trade-In
About the Author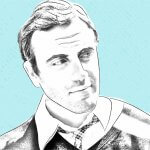 Dan is an honors graduate of western Kentucky's Murray State University and has been a freelance writer and full-time creative since 2009, in addition to co-founding and co-owning two active media production businesses – one for the west coast in Los Angeles, California, and one for the east in Cincinnati, Ohio. As an independent creative professional with a scroll-like resume of both blue collar and white collar experience and a longtime business writer, Dan has been fortunate enough to publish with the likes of Chron.com, Fortune, The Motley Fool, Career Trends, Bizfluent, MSN Money, Legal Beagle, San Francisco Chronicle's SFGate, USA Today, Builder's Capital, Salon.com and Zacks.com, among others. He's also offered his words to such diverse brands as ASUS, Kellog's, Discover, Sony Pictures, Samsung, Linksys, LIVESTRONG, Office Depot, Canon Inc., Caesar's Entertainment Corporation and Verizon, as well as frequently writing in the fields of entertainment, travel, fitness, lifestyle and fashion.