Google Acquires Fitbit, But Is the Deal in Step With Antitrust Laws?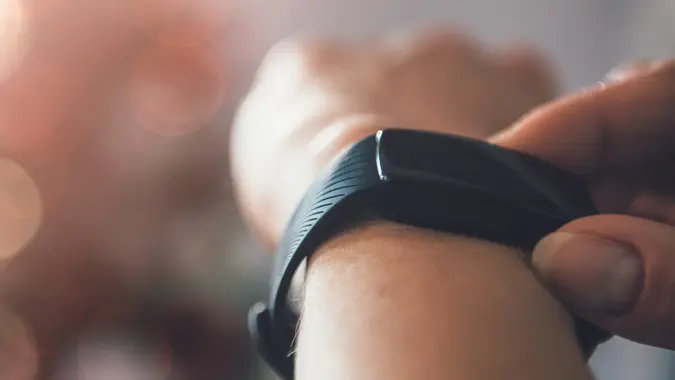 ©Shutterstock.com
In a deal first announced in November 2019, Google (NASDAQ: GOOGL) has acquired fitness wearable manufacturer Fitbit (NYSE: FIT). Both companies emphasized that the acquisition would not affect the operation of the device's apps on either the iOS or Android platform. It would also not affect the operation of third-party fitness trackers on the Android platform, which has been owned by Google since 2005.
See: 2020 in Review — The Year for Google
Find: 14 Famous Companies That Aren't Profitable
Google Senior Vice President, Devices & Services Rick Osterloh emphasized in a statement, "This deal has always been about devices, not data, and we've been clear since the beginning that we will protect Fitbit users' privacy."
Google worked with regulators to confirm that Fitbit user's health and wellness data won't be used for Google ads, and that the data would be separated from Google ads data. Fitbit data would include GPS and health data. As part of the agreement, users would also be able to opt out of having their health and wellness data shared with other Google services.
Make Your Money Work Better for You
In an email sent to Fitbit users the night of the deal, Fitbit CEO, President and Co-Founder James Park wrote, "The trust of our users will continue to be paramount, and we will maintain strong data privacy and security protections, giving you control of your data and staying transparent about what we collect and why."
See: Peloton and 9 Other Fitness Stocks on a Winning Streak Right Now
Find: Why Is January the Best Time to Buy These 7 Big-Ticket Items
However, upon seeing Google's announcement, the U.S. Department of Justice released a statement noting that "the Antitrust Division's investigation of Google's acquisition of Fitbit remains ongoing."
According to Verge, Google issued an additional statement noting that the big tech firm had complied with the DOJ's extensive review over the past 14 months. Google adhered to the waiting period and, upon hearing no objections from the DOJ, proceeded with the acquisition.
"We are confident this deal will increase competition in the highly crowded wearables market, and we've made commitments that we plan to implement globally," Google stated.
More From GOBankingRates:
Make Your Money Work Better for You
Make Your Money Work Better for You