How Much Money Private and Public Companies Have Poured Into Space

7 min Read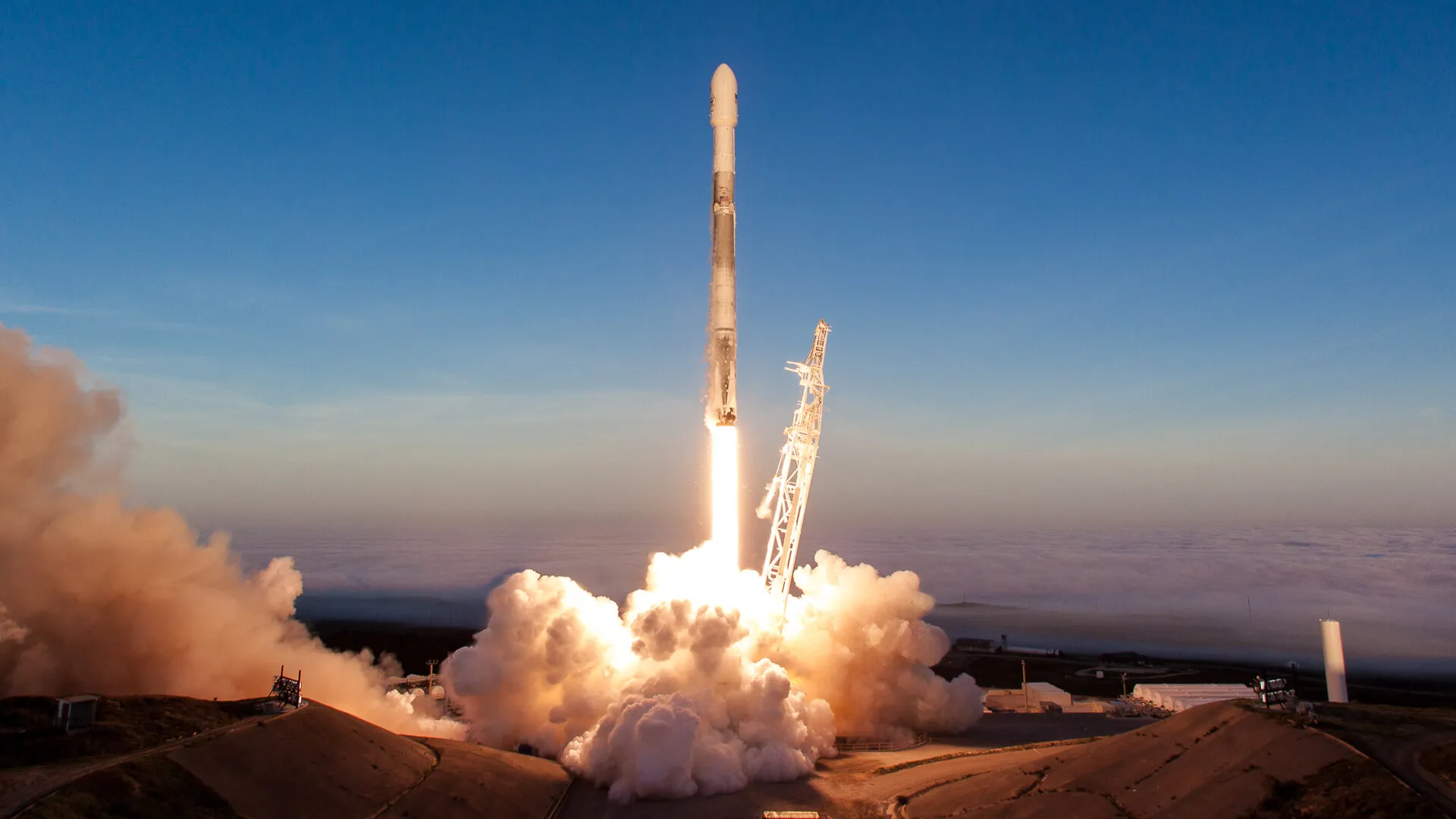 For every industry, there's a batch of startups ready to turn the status quo on its head. That's certainly the case within the $350 billion space industry, which is experiencing a major shift toward privatization. From space tourism to inflatable space station modules, private space companies are pulling out all the stops.
Armed with $3.9 billion worth of private investment money in 2017 alone, private space companies have produced rockets that are cheaper than government-issue modules and have better mission success rates. And they're poised to match the capacity of government rockets, too, according to Space Investment Quarterly. Analysts expect these advances to drive the space industry's value to between $1.1 trillion and $2.7 trillion by 2040, CNBC reported, making it a fast-growing industry to invest in this year.
Click through to learn about some of the major players in this new space race toward privatization.
Make Your Money Work Better for You
1. SpaceX
With $12 billion in contracts and nearly 60 completed missions for commercial and government clients since 2008, Space Exploration Technologies Corp. — SpaceX for short — is a disruptive force within the space industry. Elon Musk founded the private company in 2002 with the goal of helping people live on other planets.
The company's Dragon spacecraft was the first commercial spacecraft to deliver cargo to and from the International Space Station. The recycled rocket it flies on, the Falcon 9, can reduce launch costs by as much as 30 percent. SpaceX has also reused Dragons, which helps keep NASA's cost for a SpaceX launch to $133 million, compared to up to an average of $450 million for a space shuttle mission.
2. Orbital ATK
As a top small- and medium-class satellite provider, Orbital ATK, which reported $1.22 billion in revenue for the third quarter of 2017, was already a force to be reckoned with. And now, with Northrop Grumman's acquisition of the company and its pending creation of a new business sector focusing on technology innovation, Orbital ATK is poised to further disrupt the space industry.
Orbital ATK is developing a "Next-Generation Launcher" that could give space giants like Boeing and Lockheed Martin a run for their money. The company's Antares vehicle, which supplies cargo to the ISS, can deploy payloads weighing as much as 8,000 kilograms for a total launch cost of $80 million to $85 million.
3. Bigelow Aerospace
Billionaire Robert T. Bigelow has poured more than $350 million into Bigelow Aerospace since he founded it in 1999. The company is currently testing expandable habitats, which Bigelow patented, and has launched the subscale Genesis I and II expandable space habitats into orbit. It also has launched the Bigelow Expandable Activity Module, or BEAM, which is attached to the ISS Tranquility Module, according to the company's website. Think of these expandables as tiny homes in space — but these aren't available on Amazon.
Bigelow's potential as a disruptor comes from its focus on expandables, which are cheaper and easier to launch. BEAM, for example, went up with the SpaceX Dragon at just one-tenth its expanded size, but it has significantly increased ISS volume and reduced the transport volume required for subsequent cargo missions.
Make Your Money Work Better for You
4. Blue Origin
Despite controlling just 5 percent of U.S retail sales, Amazon has utterly disrupted the way Americans shop. And now Amazon CEO Jeff Bezos has the space industry in his sights. Bezos founded Blue Origin in 2002, and since then has poured his own money into the company with the intention of making space travel cheaper and more accessible.
By 2015, before any other company had reused a rocket, Blue Origin had launched and safely landed its New Shepard five times. Its $2.5 billion New Glenn will carry passengers into orbit. Bezos hasn't disclosed the prices per launch.
Related: Jeff Bezos' Updated Net Worth Helps Him Retain Status as Richest Man Alive
5. Sierra Nevada Corporation
Sierra Nevada is one of three companies — SpaceX and Orbital ATK being the others — NASA has contracted to resupply the ISS under its commercial cargo program. The company was founded in 1963, and it was acquired by its current owners, CEO Fatih Ozmen and President Eren Ozmen, in 1994.
Sierra Nevada's disruptive technology is its Dream Chaser autonomous and reusable space vehicle, which can land on a commercial airport runway. Dream Chaser was developed with $360 million in government funding, and although Sierra Nevada hasn't disclosed the size of its contract with NASA, industry experts estimate the deal is worth over $1 billion.
6. Virgin Galactic
As Earth's first commercial spaceline, Virgin Galactic intends to make spaceflight available to the masses. Richard Branson founded the company in 2004 following two successful flights of SpaceShipOne, which, under Branson's sponsorship, flew to the edge of space and ultimately won the XPRIZE — a $10 million prize for the first non-governmental organization to launch such a vehicle twice within two weeks.
By 2014, Galactic had cost Virgin over $220 million above a $380 million investment from Abu Dhabi. In the meantime, it released LauncherOne, a vehicle designed to reduce satellite launch costs. As promised, LauncherOne launches cost just $10 million. In early 2018, the company successfully power-tested the suborbital VSS Unity spaceliner. Virgin Galactic hopes to schedule the first passenger flight of SpaceShipTwo in 2018. Expect to pay up to $250,000 to hitch a ride into space.
Make Your Money Work Better for You
7. Rocket Lab
Founded in 2006 by Peter Beck and backed by investors like Lockheed Martin, Rocket Lab promotes commercial spaceflight through rocket technologies, allowing quick, frequent and affordable payload deployment. Already, its Electron launch vehicle can deliver a small 150-kilogram payload for $4.9 million.
On April 3, 2018, Rocket Lab announced a 14-day launch window beginning April 20. Named "It's Business Time," the mission would be Rocket Lab's first fully commercial launch. The company — the only small launch provider with satellites in orbit — has a contract for a dozen launches once it completes its New Zealand facility.
8. United Launch Alliance
United Launch Alliance successfully launched its first vehicle, the Delta II, on Dec. 14, 2006, shortly after its founding by Boeing and Lockheed Martin. With over 120 launches and a 100 percent mission success rate, ULA is America's most experienced space launch company, and is dedicated to furthering commercialization by making space cheaper and more accessible.
ULA reduced its total launch cost to $137 million from $179 million, due to competition from other commercial space companies. It now charges $109 million and up to deploy payloads aboard its Atlas V vehicle. The company is slated use the Atlas V to launch astronauts to the ISS in 2018. Come 2020, ULA expects its under-$100-million Vulcan to take its first flight, undercutting its Delta IV Heavy's costs by 70 percent and giving the SpaceX Falcon Heavy a run for its money.
Related: 10 High-Paying Jobs — Like Astronaut — That Let You See the World
9. Axiom
In anticipation of the International Space Station retirement scheduled for 2024, Axiom plans to launch the world's first commercial space station, which it intends to attach to the ISS by the end of 2020. Axiom hopes to finish construction on its station by 2024 for just $1.5 billion — pocket change compared to the ISS' $100 billion price tag.
The leadership team has the chops to make it happen. CEO Michael T. Suffredini did a 10-year stint as ISS manager and led the space station's transition from deployment and assembly to research and commercial utilization. And Kam Ghaffarian, the company's chairman, founded and served as president of ISS operator SGT, Inc.
Make Your Money Work Better for You
10. Vector
A focus on rapid launch capabilities for small satellites puts Vector in direct competition with Rocket Lab and Orbital ATX. But with SpaceX alums Jim Cantrell and John Garvey at the helm and $31 million in venture funding as the company negotiates its first contracts, Vector likely can hold its own.
Vector was founded in 2016 and had $1 million in angel funding right out of the gate. It's already slated to launch three commercial missions in 2018 and plans to ramp up to 100 launches per year. Vector's launch costs undercut nearly all its competition, with the Vector-H vehicle launching for $3 million, Vector-R launching for $1.5 million and the Wolverine launching for just $1 million.
Click through to learn about the best tech companies to work for this year.
Please note the photo for Vector is representational and doesn't depict the company's products.
Editorial Note: This content is not provided by Chase. Any opinions, analyses, reviews, ratings or recommendations expressed in this article are those of the author alone and have not been reviewed, approved or otherwise endorsed by Chase.
About the Author