How Much Is Fiat Chrysler Worth?
See what this auto industry heavyweight is worth.
Fiat Chrysler's former chief executive Sergio Marchionne died in July.
The company named Jeep division head Mike Manley as Marchionne's successor.
FCA shares fell more than 16 percent after the Q2 earnings presentation revealed an unexpected fall in profits.
Fiat is the world's No. 8 automobile manufacturer, according to an OICA survey based on 2016 production statistics. Its products, such as the Fiat 500, and business model have garnered numerous awards, including multiple accolades for low emissions and European Car of the Year titles. Here's a closer look at what the company is currently worth for investors interested in the automotive industry.
What Fiat Is Worth
Fiat Chrysler Share Price, 52-Week Range
$10.46-$24.95
Fiat Chrysler Market Cap, 52-Week Range
$16.1B-$38.4B
2017 Revenue
$133.2B
2017 Profits
$4.2B
GOBankingRates' Evaluation of Fiat Net Worth
$97.8B
All information on 52-week range is accurate as of June 18, 2018.
About Fiat Chrysler
Headquarters
London
Year Founded
2014
Former CEO Sergio Marchionne Net Worth
$80 million
Current CEO Mike Manley Net Worth
Unknown
Make Your Money Work Better for You
Click through to see 10 stocks that could be the next Apple or Amazon.
Fiat Chrysler Market Cap Range: $16.1B-$38.4B
A company's overall stock value determines its market capitalization. Investors use this to appraise a company's value. Fiat Chrysler's market capitalization shows a 52-week low of $16.1 billion and a 52-week high of $38.4 billion, indicating a strong year-long performance. Fiat Chrysler's share prices remained relatively static from 2014 up until mid-2017. The company's share price jumped almost 20 percent at the beginning of 2018 due to investors expecting the company's recalibrated production strategy to pay off.
FCA shares fell more than 16 percent as investors were presented with second-quarter earnings; the company's adjusted operating profit fell 11 percent, well below market forecasts, according to Reuters. Net profits were down 35 percent at 754 million euros.
Learn: How to Use Quarterly Earnings From Amazon, Facebook to Your Advantage
Fiat Chrysler Net Worth: $97.8B
Even though market cap gives you a sense of what the market values a company at, it's based entirely on market sentiment. Share prices change on a near-constant basis, which offers a less stable view of what the company is worth. GOBankingRates uses a company's last three years of profit and revenue along with its liabilities and assets to calculate its net worth.
Make Your Money Work Better for You
Based on Fiat Chrysler's revenue and profits from the last three years and its assets and liabilities, the company is worth almost $100 billion.
Fiat Chrysler's Most Popular Brands
Fiat Chrysler's brands include its two eponymous cars — Fiat and Chrysler — as well as Maserati, Jeep, Ram, and Alfa Romeo, among others. Different brands carry different weight for the company. For example, the company plans to sell 400,000 Alfa Romeo vehicles by 2022.
In June 2018, the company announced its five-year plan without much mention of Fiat or Chrysler. The global push for Alfa Romeo, Maserati, Jeep and Ram supersedes Chrysler, Dodge and Fiat because the former four present a stronger brand identity.
How Fiat Chrysler Became the Brand It Is Today
Fiat Automobiles completed its merger with Chrysler in 2014 in order for both companies to bolster financial security and maintain a competitive edge against industry heavyweights like General Motors.
Fiat, which stands for Fabbrica Italiana di Automobili Torino, was founded toward the end of the 1800s, and Giovanni Agnelli became managing director in 1902. Chrysler was founded in the 1920s by Walter P. Chrysler, and its first vehicle was the 1924 Chrysler Six. Fiat Chrysler Automobiles kicked off its merger by expanding the Fiat 500 family with the Fiat 500X crossover.
Make Your Money Work Better for You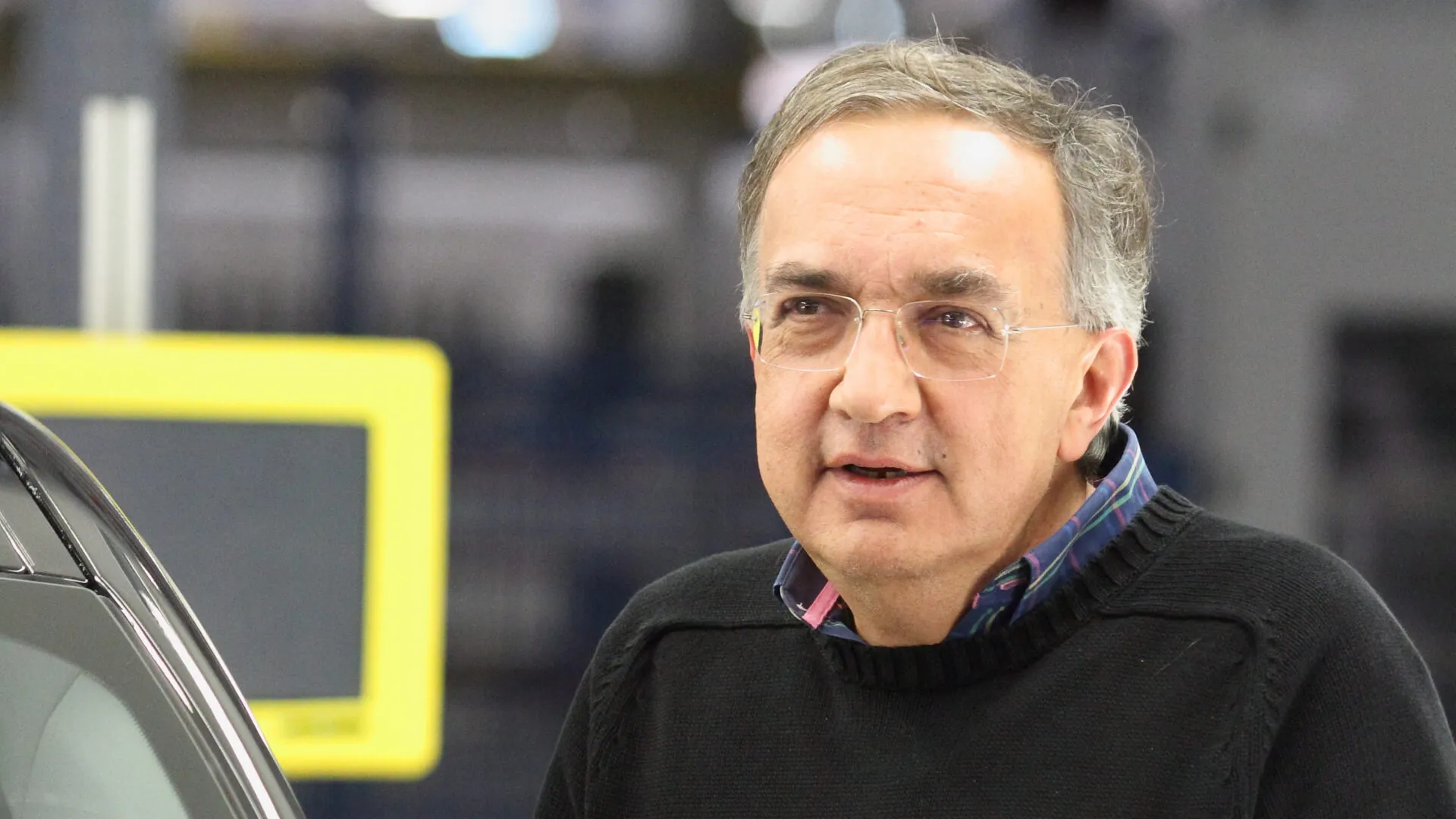 Sergio Marchionne became a member of the Fiat S.p.A. board of directors in 2003. He was then appointed to various executive roles at Fiat and Chrysler until the companies merged and he became CEO of Fiat Chrysler Automobiles N.V. in 2014. Additionally, he was the CEO of Ferrari N.V. and held positions in other companies, including serving as a member of the board of Philip Morris International Inc. and the Peterson Institute for International Economics. He was also a member of the J.P. Morgan International Council.
See: 25 CEOs Who Have Saved or Sunk Major Corporations
Sergio Marchionne, who died in July, is credited with multiplying Fiat's value 11 times in his 14 years with the company. Jeep division head Mike Manley was named the new Fiat Chrysler CEO. His net worth is unknown.
Click to learn more about 10 stocks that are gifts that keep on giving.
More on Business
Methodology: The GOBankingRates Evaluation assesses a company's net worth based on the company's total assets, total liabilities, and revenue and net income from the last three years. Base value is established by subtracting total liabilities from total assets from the company's last full fiscal year. Income value is established by taking the average of the revenue from the last three full fiscal years, 10 times the average of the net profits from the last three full fiscal years, and then calculating the average of those two figures. The final GOBankingRates Evaluation number is the sum of the base value and the income value.