How Much Is TD Bank Worth?
Learn about the best national bank of 2018 before investing.
TD Bank, North America, is a subsidiary of the Canada-based Toronto-Dominion Bank and one of the 10 largest banks in America. TD Bank is also one of Canada's top banking stocks, beating out the Royal Bank of Canada in terms of share growth. Here's what that might mean for investors interested in TD Bank, which was named GOBankingRates' Best National Bank of 2018.
Click here to learn how TD is banking on the future.
What TD Bank Is Worth
TD Bank Share Price, 52-Week Range
$49.87-$75.46
TD Bank Market Cap, 52-Week Range
$91.9B-$139B
2017 Revenue
$35B
2017 Profit
$8.2B
GOBankingRates' Evaluation of
TD Bank Net Worth
$108.2B
All information on 52-week range accurate as of June 28, 2018.
About TD Bank
Headquarters
Cherry Hill, N.J.
Year Founded
2008
CEO Gregory Braca Total Annual Compensation
$1.6M
TD Bank Market Cap Range: $91.9B-$139B
Market capitalization considers all of a company's stock in order to gauge its worth — the higher the cap, the more value investors associate with the company. TD's market cap range indicates low volatility. The bank has also been increasing its profits for the last two years.
Learn About: 10 Best National Banks of 2018
TD Bank Net Worth: $108.2B
Although market cap can give you an idea of what the market values a company at, it's based on market sentiment, which, in turn, is based on a multitude of consumer variables and market players. The GOBankingRates Evaluation of a company's net worth, however, considers assets and revenue, taking into account the company's revenue and profits from the last three years, along with its assets and debts.
Based on TD Bank's revenue and profits from the last three years, it is worth just over $108 billion.
Check Out: 20 Smart Investments Everyone Should Try
Steady Growth Makes for Attractive Stock
A variety of business analysts have sung praises about TD stock, and $10,000 in TD Bank shares purchased in late 2007 would be valued at more than $26,000 today, The Motley Fool posited in a June 2018 report. TD Bank should be able to maintain its strong stock growth, according to Seeking Alpha. Furthermore, the bank has produced consistent results with dividends — even prior to its rebrand as TD Bank in 2008 — having doled them out to shareholders for about 160 years.
See: What $1,000 Invested in These Stocks 10 Years Ago Would Be Worth Today
TD Bank is not without its faults, though. In 2014, it was forced to pay an $850,000 settlement due to a data breach that compromised customers' information, a relatively small sum compared to the consequences of other banks' malpractices. Investors might overlook such issues, however, considering that the TD Bank share price has been trending upward since 2009.
Learn More: TD Bank Review — Convenience Is a Major Asset
TD Bank's CEO Invests in Technology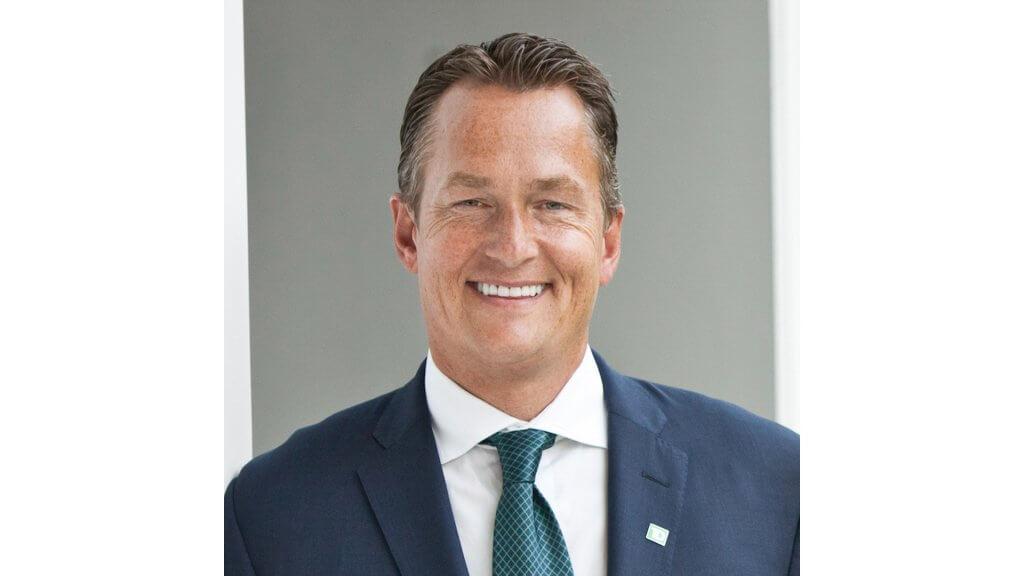 TD Bank CEO Gregory Braca assumed his role in June 2017. His 30 years of banking experience included previously serving as TD Bank's chief operating officer. Braca made his goals to grow TD Bank clear shortly after assuming his current role, outlining plans to be a more significant competitor against Bank of America and Citigroup. Those plans include investing in technology, opening more U.S. branches and expanding the company's wealth management business, according to the Financial Post. He attributes the bank's growth to "strong fundamentals."
More on Making Money and Business
Methodology: The GOBankingRates Evaluation assesses a company's net worth based on the company's total assets, total liabilities, and revenue and net income from the last three years. Base value is established by subtracting total liabilities from total assets from the company's last full fiscal year. Income value is established by taking the average of the revenue from the last three full fiscal years, plus 10 times the average of the net profits from the last three full fiscal years, and then calculating the average of those two figures. The final GOBankingRates Evaluation number is the sum of the base value and the income value.
GOBankingRates is a personal finance and consumer interest rate website owned by ConsumerTrack, Inc., an online marketing company serving top-tier banks, credit unions and other financial services organizations. Some companies mentioned in this article might be clients of ConsumerTrack, Inc., which serves more than 100 national, local and online financial institutions. GOBankingRates' rankings and roundups are completely objective, and no institution, client or otherwise, paid for inclusion or specific placement. Any opinions, analyses, reviews or recommendations expressed in this article are those of the author's alone and have not been reviewed, approved or otherwise endorsed by the companies included in the article.