The Impact of COVID-19 on the Movie Industry This Holiday Season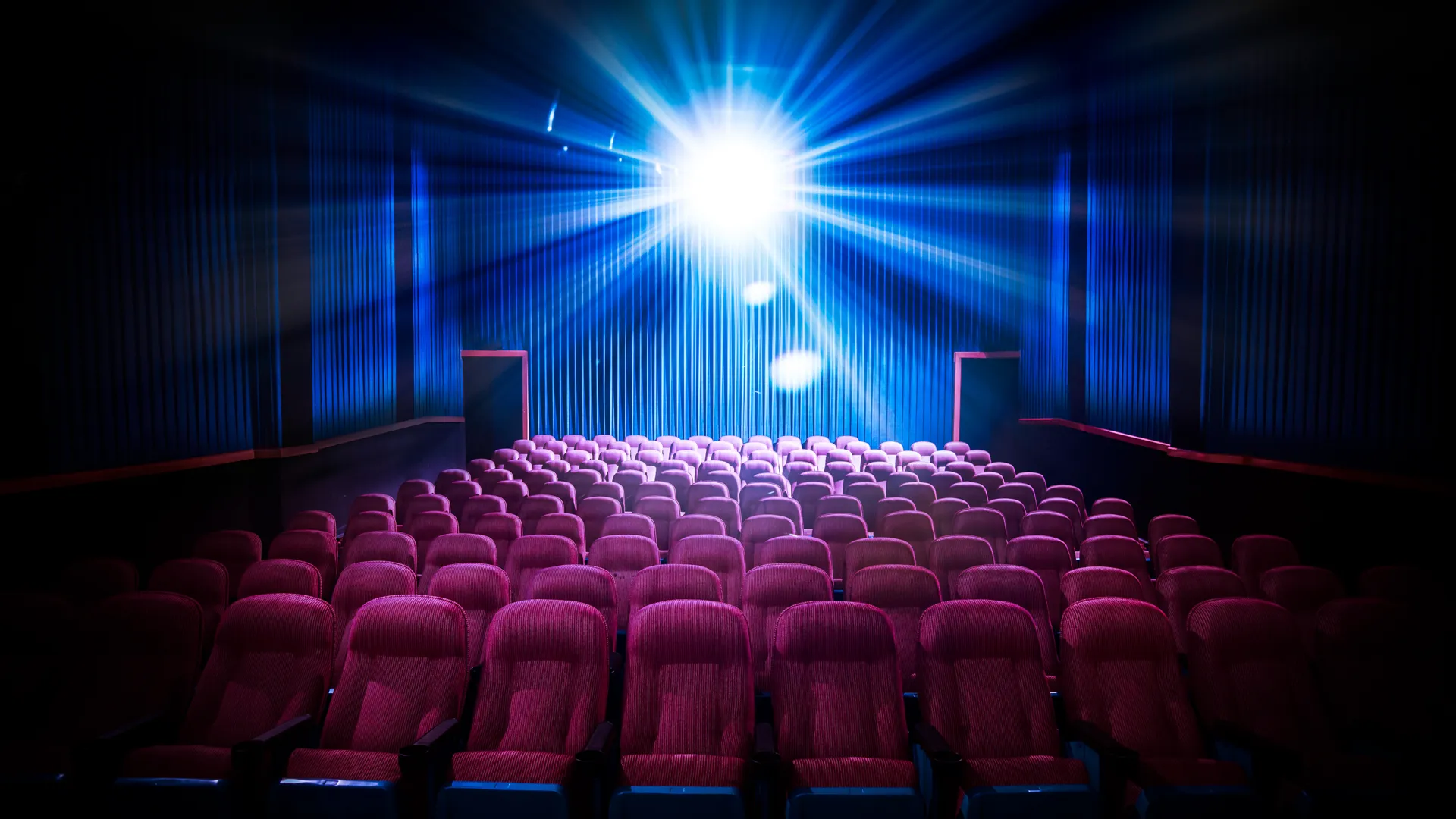 The holiday season looks very different this year, and a lack of going to the movies is one of the many reasons behind that. Several big releases typically hit theaters during the period between Thanksgiving and Christmas, but due to the COVID-19 crisis, studios have been forced to pivot.
In 2019, CNBC declared Dec. 24-31 the biggest week of the year for movie theaters. Several movie theater executives echoed this sentiment. This included Brock Bagby, executive vice president at B&B Theaters, who explained to CNBC, "We are busiest when everyone is not."
The problem is, many people are not comfortable going to a movie theater amid the COVID-19 crisis. During the week of Nov. 2, Atom Tickets surveyed consumers in markets where theaters have reopened and found that 41% of people are waiting for the COVID-19 vaccine before returning to a movie theater.
In an October regulatory filing, AMC Theaters revealed it has suffered an 85% decline in same-theater attendance compared with the same time period in 2019, despite reopening 83% of its 598 U.S. theaters. Other chains won't be open at all this holiday season, including Regal Cinemas, which temporarily closed most locations in October and the remaining in November.
The total amount of money the movie industry will lose during the 2020 holiday season is unknown, but it will be substantial. From studios to movie theaters, here's a look at the ripple effect the pandemic will have on traditional holiday releases.
Last updated: Dec. 18, 2020
Holiday 2019 Box-Office Revenue
In 2019, the U.S. domestic box office grossed nearly $486 million during the week of Dec. 20-26, according to Box Office Mojo. Notably less, but still impressive, the week of Dec. 27, 2019-Jan. 2, 2020, grossed approximately $378 million.
Released on Dec. 20, 2019, "Star Wars: Episode IX – The Rise of Skywalker" was the highest-grossing film both weeks. Shown in 4,406 theaters nationwide, the film grossed nearly $290 million during its first week in theaters and $127.3 million in its second week, according to Box Office Mojo.
Holiday 2020 Box-Office Revenue
It's impossible to predict the level of traffic box offices will see in late December this year — but data from Thanksgiving 2020 could be telling.
In 2019, the Friday and Saturday after Thanksgiving were the busiest at the box office. Specifically, the 10 highest-grossing films earned approximately $67 million on Friday, Nov. 29, followed by roughly $64 million on Saturday, Nov. 30, according to Box Office Mojo.
The Friday and Saturday after Thanksgiving were still the holiday's biggest days at the box office in 2020, but the numbers looked a lot different. On Friday, Nov. 27, the 10 highest-grossing films earned a combined $5.1 million, followed by $5 million on Saturday, Nov. 28, according to Box Office Mojo.
While earnings will likely be a fraction of the normal, two films, "News Of the World" — starring Tom Hanks — and "Pinocchio," will be released in theaters on Christmas Day.
Make Your Money Work Better for You
Many Movies Headed Straight to Streaming
Realizing people aren't flocking to theaters this holiday season, several studios have decided to send major Christmas Day releases straight to streaming. For example, Pixar's "Soul" will be available exclusively on Disney Plus on Dec. 25. The film will cost nothing more than the price of a subscription to the streaming service, which is just $6.99 per month or $69.99 per year.
This could lead to a massive profit loss — at least in the short term. Disney released "Frozen II" on Nov. 22, 2019, which earned $477.4 million domestically, according to Box Office Mojo.
Warner Bros. will also release "Wonder Woman 1984" exclusively on HBO Max on Christmas Day. The film will be available to subscribers at no added cost beyond the streaming service's $14.99 per month membership. Part of a larger trend, in December, Warner Bros. announced it will release all its 2021 films both on HBO Max and in theaters.
Universal, AMC Deal Could Be Telling
In July, Universal and AMC Theaters reached a deal allowing films to appear on digital rental platforms just 17 days after hitting theaters. This is a huge drop from the standard 75-to-90-day waiting period previously required, according to Variety.
It's too soon to tell if this arrangement could be permanent, as only time will tell how consumers view movie theaters post-pandemic. In the short term, Variety noted it's a win for both AMC and Universal, as it gives people the opportunity to see the movie in a theater if they want, but allows Universal to avoid additional marketing costs if the film doesn't draw fans en masse.
Make Your Money Work Better for You
Not Everyone Is Pleased About the Streaming Pivot
Consumers unwilling or unable to visit movie theaters this holiday season are likely in favor of films going straight to streaming services like Disney Plus and HBO Max. However, studios are facing backlash from groups opposed to this setup.
For example, the Directors Guild of America called WarnerMedia's decision to release all 2021 Warner Bros. films on HBO Max "unacceptable" and "is contrary to both the long-standing relationship between DGA and Warner Bros. and explicit representations made by senior executives to the DGA on this very issue," according to a letter obtained by Deadline.
After the announcement was made in early December, AMC Entertainment CEO Adam Aron told The New York Times via email the company had "already commenced an immediate and urgent dialogue with the leadership of Warner on this subject."
More From GOBankingRates