Pepsi Makes $3.2B Investment in Healthy, At-Home Bubbles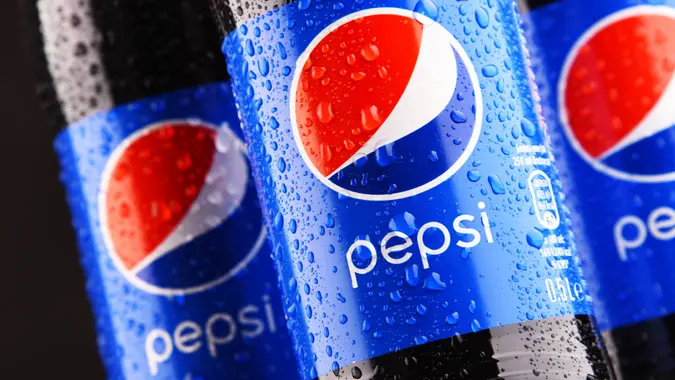 monticello / Shutterstock.com
PepsiCo announced it will acquire SodaStream for $3.2 billion.
The stock purchase amount comes out to $144 per outstanding SodaStream share.
Pepsi CEO Indra Nooyi will be replaced by Ramon Laguarta on Oct. 3, 2018.
PepsiCo (NYSE: PEP) announced it will buy SodaStream (Nasdaq: SODA), a maker of carbonated beverages packages you can use at home, Monday, Aug. 20, 2018. PepsiCo plans to pay $144 per share for SodaStream's stock, 32 percent more than its 30-day volume weighted average price. SodaStream's stock closed at $129.85 on Friday, Aug. 17, prior to the announcement.
"PepsiCo and SodaStream are an inspired match," said PepsiCo CEO Indra Nooyi. "Daniel [Birnbaum, SodaStream's CEO] and his leadership team have built an extraordinary company that is offering consumers the ability to make great-tasting beverages while reducing the amount of waste generated. That focus is well-aligned with performance with purpose, our philosophy of making more nutritious products while limiting our environmental footprint. Together, we can advance our shared vision of a healthier, more-sustainable planet."
Click to read about PepsiCo Chairwoman and CEO Indra Nooyi and 26 other powerful women worth billions.
The acquisition allows PepsiCo to capitalize on the growing home beverage business, which is enjoying increased market viability as consumers lean toward beverages with less sugar and eschew the packaging associated with bottled and canned choices. The shift toward healthier options has been a focus of Nooyi, who recently announced her decision to step down as CEO after helming the soft drink giant for 12 years.
Don't Miss: 7 Companies That Have Reinvested in America Following Trump's Election
Pepsi Stock vs. SodaStream Stock
The price of PepsiCo stock is trending downward, trading around $115.16 as of Aug. 20, 2018, much less than its closing price on Aug. 17. The annual target estimation for PEP stock is $117.95.
Make Your Money Work Better for You
The real winners in this deal are those who currently own SODA stock, because the purchase price of $144 per share represents a premium over the stock's 30-day average price by nearly a third.
SodaStream's products will benefit from PepsiCo's brand recognition and distribution prowess. PepsiCo will benefit from a ready-made entrée into the at-home and environmentally conscious beverage segments.
See Who's the Winner in the Cola War: Coke vs. Pepsi Stock
The SodaStream vs. Pepsi Cost Difference for Consumers
The SodaStream system consists of the machine that carbonates the water, the carbonating cylinder and flavors. The company touts its make-at-home beverages as healthier and more environmentally conscious than mass-produced canned or bottled soda.
When comparing the cost of Pepsi versus SodaStream at home, the case for savings depends on what you like. You can buy a dozen 12-oz cans of Pepsi at WalMart for $3.50. That comes out to $0.024 per ounce of Pepsi compared with $0.015 per ounce of SodaStream carbonated beverage. But with SodaStream, you also need to factor in the flavors, which can easily add up at $3.99 to $5.99 per flavor. Additionally, you'll also need to make the initial investment of the Fizzi Sparkling Water Maker — starter packs range from $79.99 to $179.99.
Click to keep reading about cheap alternatives to big-name stocks like Coca-Cola.
More on Business and Making Money
Make Your Money Work Better for You