Single Mom in California Makes Throwing 'FabuLESSevents' Affordable
We here at GOBankingRates want to help get our nation's small businesses back on their feet after the COVID-19 pandemic. To do that, we're highlighting readers' favorite small businesses around the country, and shining a spotlight on what makes them special to their customers and their towns.
Have a Small Business That You'd Like To See Highlighted? Nominate Them Here
In this edition of our Small Business Spotlight series, we're featuring FabuLESSevents, a full-service event management company that specializes in custom weddings and special events based in Pasadena, California. Here, we chat with owner Yolanda Barker about how being a single mom inspired her to start her business, the challenges she faced over the past year and why it's so important to love what you do.
Was there a particular moment or experience that inspired you to start your business?
I was inspired to start my own business after having my daughter as a single mother and seeing the cost of her first birthday. I named my company FabuLESSevents to help other single parents provide their children with unforgettable memories.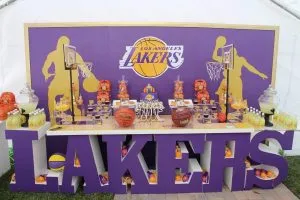 A Dream Fulfilled: Restaurateur Brings Caribbean Flavors To Colorado Springs
Make Your Money Work Better for You
What has the past year taught you?
What I've learned from this past year during COVID-19 was a deeper level in my faith. My business suffered significantly, unemployment stopped paying and faith kept me going — give everything to God and he'll provide.
Read More: A Handmade Bow Company Brings Some Extra Sparkle to Indiana and Beyond
What has been the most rewarding aspect of being a business owner?
The most rewarding aspect of being a business owner is providing smiles to all my customers' faces while charging reasonable prices!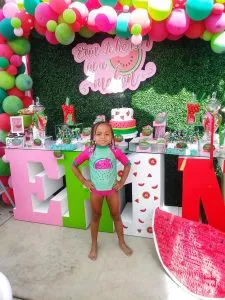 Discover: Trusting 'Crazy Ideas' Has Helped This Honolulu Boutique To Thrive
How has the pandemic affected your business?
As mentioned before, the pandemic drastically damaged my business. Events were canceled. We had to refund customers their money. There was no income coming in. A huge storm during the pandemic came and blew the roof off our two storage [units]. Unemployment stopped paying us.
More Small Business Stories: After Working at the Top Bakeries in the Country, She Opened Her Own
Make Your Money Work Better for You
How can people continue to support your business during this time?
People can support us by booking us for their upcoming events, donating to our business by PayPal, tagging us and sharing our talent with their friends.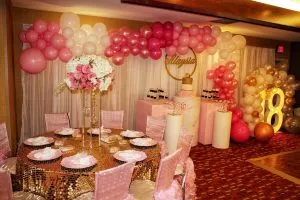 Read: There's a Moving (and Sweet) Story Behind This Marshmallow Specialty Shop
What advice would you give to someone who wants to start their own business?
The advice I'd give anyone who wanted to start their own business is to do it from your HEART!! Love what you do; otherwise, don't do it.
More From GOBankingRates
This interview has been edited for clarity.
Last updated: July 28, 2021
Make Your Money Work Better for You