This Company Is Bringing Inspiring Messages to the World Through Its Talented Speaker Roster
We here at GOBankingRates want to help get our nation's small businesses back on their feet after the COVID-19 pandemic. To do that, we're highlighting readers' favorite small businesses around the country, and shining a spotlight on what makes them special to their customers and their towns.
Have a Small Business That You'd Like to See Highlighted? Nominate Them Here
In this edition of our Small Business Spotlight series, we're featuring Dallas-based WCD Enterprises, which represents speakers with influential and transformative messages to awaken possibilities in other people, and inspire business leaders to the highest level of engagement with their employees and customers. Here, we chat with owner Wilene Dunn about the book that inspired her to start her business, how the meeting industry has changed due to the pandemic and why it's so important for aspiring entrepreneurs to understand their unique strengths.
Was there a particular moment or experience that inspired you to start your business?
I am a visionary and have a passion for growing businesses, as well as helping others to grow personally and professionally. When I received "Rock to the Top" by Dayna Steele, a book all about evolving yourself and your business ideas, I knew representing speakers as an agent was my path. Dayna and I began working together. Being an agent supports my ultimate desire to help others grow.
Make Your Money Work Better for You
This business satisfied another goal — being my own boss. Also, this business is a job I can do from anywhere and I do not have to sit in traffic, which was another goal for me. Sitting in traffic was a catalyst for doing something that I can do from anywhere — on the beach, in my house or traveling.
A Dream Fulfilled: Restaurateur Brings Caribbean Flavors To Colorado Springs
What did you take from past experiences or jobs that you knew you wanted to be a part of your new business?
Spending two years in staffing outlined the model for my current business today.
Read More: A Handmade Bow Company Brings Some Extra Sparkle to Indiana and Beyond
What did you take from past experiences or jobs that you knew you did not want to be a part of your new business?
The work I had been doing for 22 years did not fit my personality style, and I felt less and less inspired daily. My current business fits my personality perfectly — woo, positivity, maximizer, strategic, influencer, connector!
Make Your Money Work Better for You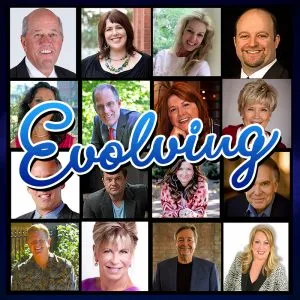 Discover: Trusting 'Crazy Ideas' Has Helped This Honolulu Boutique To Thrive
What has been the most rewarding aspect of being a business owner?
This business has been rewarding through connections with so many people around the world, and the opportunity to share education and knowledge with millions of people through motivational messages.
Small Biz Stories: Louisiana Woman Turns Her Passion for Creating Gift Baskets Into a Small Business
How has the pandemic affected your business?
The pandemic has affected the meeting industry significantly; however, it has opened up new ways to stay connected and deliver messages through Zoom, Meet-Ups and other enterprise platforms.
How can people continue to support your business during this time?
By continuing to have conversations around expanding ways to educate, communicate and engage our employees and customers.
Read: A Family-Run Cafe in West Texas Transforms Into a Legendary Country Music Venue
What advice would you give to someone who wants to start their own business?
Follow your passion when you are starting your own business. Find the profession that inspires you and is aligned with your personality style. I personally took the Clifton Strengths [assessment]. When I aligned my strengths with my business model, my business grew exponentially.
Make Your Money Work Better for You
More From GOBankingRates
Last updated: Aug. 30, 2021
This interview has been edited for clarity.
Make Your Money Work Better for You