Congress in Talks to Lower Eligibility for Stimulus Checks, Enraging Many Americans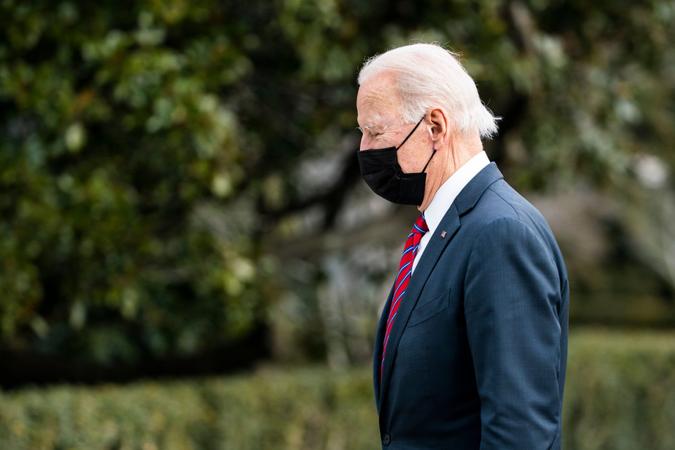 JIM LO SCALZO/EPA-EFE/Shutterstock / JIM LO SCALZO/EPA-EFE/Shutterstock
While the $1,400 stimulus payment checks seem to be a done deal, the threshold for their eligibility is still a moving target and many Americans are angry about the fact that they might not qualify.
See: Biden Puts the Stimulus on the Fast Track
Find: $1,400 Stimulus Checks Are Still Coming – But Who's Eligible to Get One?
CNBC reports that dozens of people reached out to its Make It site "to express frustration about the possible change to eligibility for the $1,400 payment." Many, CNBC says, believe Democrats would be reneging on their campaign promise to provide $2,000 in direct relief payments to struggling Americans if they send them to fewer people.
Last week, President Biden reiterated his support for the $1,400 stimulus payment checks as part of the $1.9 trillion American Rescue Plan. However, the White House also said that it was open to negotiations as to the eligibility criteria of the checks.
In her press briefing yesterday, Press Secretary Jen Psaki said, "There's a discussion right now about what that threshold will look like," adding that the conclusion hasn't been finalized and will be worked through Congress.
Make Your Money Work for You
See: Poll Shows Most Americans Support $1,400 Stimulus Payments as Relief Package Nears Approval
Find: Pushback Over Biden's $1.9 Trillion Proposal Could Delay Stimulus Funds
"But either way, his bottom line is that families making $275,000, $300,000 a year may not be the most in need of checks at this point in time.  But whatever the threshold is, there will be a scale up," she said in the briefing. "So his view is that a nurse, a teacher or a firefighter who's making $60,000, shouldn't be left without any support or relief either. It's just a question of, sort of, where the scale up looks like — what it looks like in a final package. But it's still being negotiated at this point in time."
The direct payment of $1,400 per person in Biden's plan is to supplement the $600 Congress approved as part of the second stimulus. Under Biden's original plan, eligible individuals include single people earning up to $75,000 and married couples earning up to $150,000. However, he said last week that there's a need to target that money.
This more targeted approach was also amplified on Sunday by Treasury Secretary Janet Yellen that Americans making $60,000 a year should qualify.
Make Your Money Work for You
See: With Unemployment at Record Highs, Yellen Urges Congress to Pass Stimulus
Find: $1,400 Stimulus Checks and $15 Minimum Wage — Digging into Biden's Stimulus Proposal
However, some senators in both parties are seeking to begin phasing out checks at $50,000 for individuals and $100,000 for joint filers, and end them entirely for individuals making $75,000 and $150,000 for couples, according to Politico.
Massachusetts Senator Elizabeth Warren said in a tweet yesterday, "The last thing Congress should be doing right now is looking for ways to help fewer struggling families. I strongly oppose lowering the income eligibility cap for stimulus checks from $75,000 to $50,000. It's bad economic policy and just plain cruel."
More From GOBankingRates: