Could Verizon Increasing Minimum Wage to $20 Influence Other Companies To Do the Same?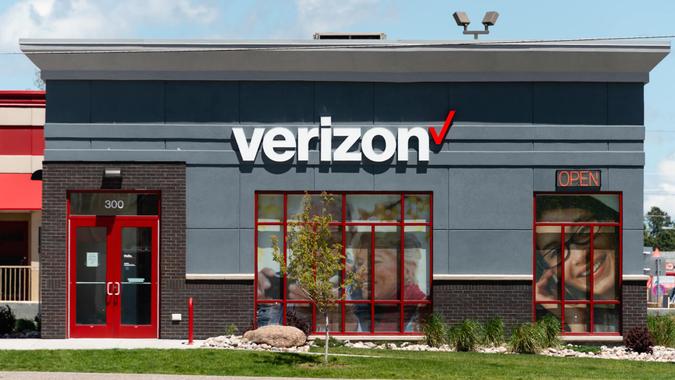 RiverNorthPhotography / Getty Images
In yet another move by a corporate giant to retain and attract employees amid the Great Resignation, Verizon announced on April 18 that it is raising its minimum wage for new employees to $20 an hour.
See: Minimum Wage Woes — About 32% of US Workers Earn Under $15 an Hour
Find: Minimum Wage is Going Up – Is Your State On the List?
Verizon said that the new minimum wage will apply for new customer service, retail and inside sales employees. As for existing employees on any of these teams who currently receive less than $20 an hour, wages will be raised to this new rate automatically, according to an announcement.
"Our V Teamers give their best day in and day out to support our customers with all of their needs, which is why we want to make sure we support them as well," Krista Bourne, chief operating officer for Verizon Consumer Group, said in the announcement. "These changes are the direct result of employee feedback and will help us remain an attractive employer in this competitive environment."
Make Your Money Work Better for You
The company added that it will also be offering a sign-on bonus for retail specialist and assistant manager positions.
Explore: US Labor Costs Rise at Fastest Pace in Two Decades
"I'm confident these changes will help us attract and retain the very best talent, and allow us to continue to improve our customer experience,"  Bourne said in the announcement.
Verizon said it is specifically looking for people who are excited about 5G and its potential; are gamers who know why low lag takes you to the next level and are interested in sharing their tech knowledge with others.
CNet reported that while this represents a notable increase for Verizon, the company is only just now catching up to some of its rivals. In December, T-Mobile announced that it would be moving to a baseline minimum wage of at least $20 per hour for its full- and part-time staff. Both, however, lag behind AT&T, CNet added.
More From GOBankingRates
Make Your Money Work Better for You