Get Unplugged: How To Actually Disconnect When You Take a Vacation From Work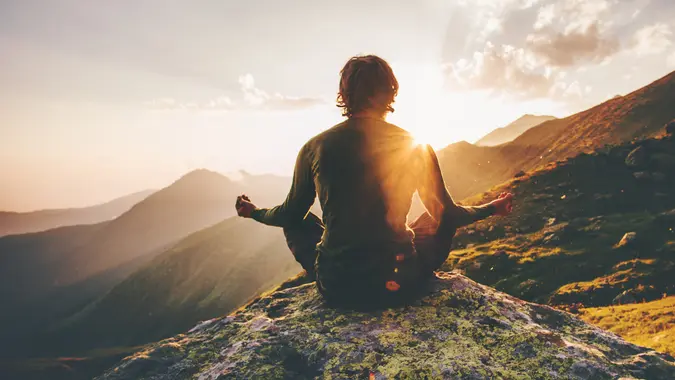 Everste / Getty Images/iStockphoto
It can be tempting to work on vacation — opening that one email can spiral into taking client calls and phoning into meetings. In fact, most Americans admit that they do work on vacation, even though many say that they plan to unplug — a recent LinkedIn poll found that 55% of workers planned to fully disconnect from their jobs when taking time off this summer, and only 26% said they would check in at least once a day. That's down from last year when nearly half said they would check in daily, and 2019, when 59% said they'd be checking in at least once daily on vacation.
Read: What Are the Pros and Cons of Going on a Working Vacation?
See: Best (and Worst) States for Work-Life Balance
After a tough year during which work and home life have been blurred, it may be more vital than ever to take a real, unplugged vacation. Here's how you can actually disconnect during your time off — without being stressed.
Make Your Money Work Better for You
Choose the Right Timing
Before putting in your time off requests, be strategic about the timing. Choose a time when it's unlikely that you'll need to be disturbed.
"Coordinate with your boss to make sure your vacation doesn't conflict with a critical project or fall in a busy period for your team," said LinkedIn career expert Blair Heitmann. "Taking time off when you know you'll have support from your team will make it easier for you to unplug and for things to keep moving in your absence."
Dream Job Alert: These 10 Companies Let You Work From Home AND Have Unlimited Vacation Time
Plan Ahead
Proactively planning for possible hiccups before your trip will prevent you from needing to put out fires once you're OOO.
"Use the time leading up to your break to ensure your projects are done well in advance," Heitmann said. "Brief your team on any ongoing projects so they can act in your absence and so they don't need to contact you to get up-to-speed on unfinished business while you're out."
Make Your Money Work Better for You
For Your vacation: Who To Tip When You're Traveling
Use the Buddy System
"Coordinate with a co-worker on time-off schedules so you can cover for each other," Heitmann said. "Be sure to include their contact info in your out-of-office message, rather than inviting contacts to call your cell."
Americans Are Ready To Travel Again: Here's How Much They Plan To Spend on Vacations This Year
Consider a Staycation
"If you truly can't get away for an extended period of time, proactively schedule more long weekends in the near future that will still feel like a break and well-deserved time away," Heitmann said.
And make sure you actually unplug during these shorter breaks!
Peak Season vs. Off-Season Travel: What Are the Differences in Costs?
Turn Off Notifications
You won't be as tempted to work if you're not constantly getting work-related notifications.
"You don't want to be alerted every time you get an email, so be sure to turn off any email or messaging alerts," Heitmann said. "Also, move your work-related apps into a folder where you're less likely to see them each time you open your phone."
Make Your Money Work Better for You
Find Out More: The Pros and Cons of Continuing To Work Remotely Post-Pandemic
Avoid the Temptation To 'Check In'
"Checking in and being online while you're supposed to be on vacation may actually cause more confusion with your team," Heitmann said. "Since you planned ahead, your team should be set to move your work forward and make decisions while you're out. Chiming in with one-offs can cause more swirls and back-and-forth, so resist the urge to jump in and out of email."
More From GOBankingRates
Last updated: Aug. 19, 2021
Make Your Money Work Better for You