These Were the Highest and Lowest Paying Jobs of 2017
What is the main difference between the jobs on these two lists?
If you want to earn top dollar, you should avoid working in the service industry. According to a report by CareerCast, a website for finding job opportunities, the lowest-paying professions are in the service field. On the flip side, if you want to bring home a big paycheck and watch your retirement savings grow, medicine continues to be the place to be. Here's a complete rundown of the highest- and lowest-paying jobs in 2017. Click through to see how the jobs for men and women compare.
10 Lowest-Paying Jobs of 2017
If your goal is to make a lot of money, steer clear of these jobs. CareerCast compiled the top 10 lowest-paying jobs of the year. Many are in the service industry, but you might be surprised at the variety of the lowest-paying careers.
If you're in a low-paying job, you're always looking for ways to make more money -- here's how to do it in the coming year.
10. Janitor
Annual Median Pay: $24,190
Growth Outlook, 2016-2026: 10 percent
The work of a janitor isn't always pleasant and clean. Just imagine cleaning up messes from bathrooms to outside walkways, and you'll get an accurate picture of what the work entails. Unfortunately keeping buildings orderly and clean doesn't pay exceptionally well.
Well-paying jobs don't always require years of schooling. In fact, there are still great jobs you can get without a college degree.
3/22
Michael Gordon / Shutterstock.com
9. Recreation Worker
Annual Median Pay: $23,870
Growth Outlook, 2016-2026: 9 percent
More recreation workers are needed to work with adults and children in a variety of settings as more emphasis is put on healthy and active living. These individuals organize and lead recreational activities in places from nursing homes to nature parks and summer camps. Many of these positions are part-time or seasonal, so understandably, the pay doesn't amount to much.
8. Retail Sales Worker
Annual Median Pay: $22,900
Growth Outlook, 2016-2026: 2 percent
You're most likely not going to get rich selling clothes or car parts. But, of course, the wage number doesn't tell the entire story. Many salespeople earn commission on top of their hourly pay.
If you have a knack for sales, consider a side job at a direct sales company. Not only do these positions provide extra income, but they can be great jobs for stay-at-home parents as well.
7. Home Health Aide
Annual Median Pay: $21,170
Growth Outlook, 2014-2024: 40 percent
Home health aides might be among the lowest-paying jobs of 2017, but they have job security. According to the Bureau of Labor Statistics, because of the aging baby boomer generation, this job will be in demand. An aging population will need help with daily activities and keeping health problems under control.
6. Maid
Annual Median Pay: $21,820
Growth Outlook, 2016-2026: NA
The people who clean bathrooms and leave those delicious mints on your pillow barely make more than $20,000 a year. But according to the BLS, some of the top-paying states for maids and housekeepers include New York, Hawaii and Nevada.
Are you considering moving to get a fresh start? See which states are the best and worst for families looking to live a richer life.
5. Child Care Worker
Annual Median Pay: $21,170
Growth Outlook, 2016-2026: 7 percent
It might seem odd that we pay the people who watch our children so little. Child care workers do everything from watching over and reading to toddlers to helping school-aged kids with their homework.
4. Bartender
Annual Median Pay: $20,800
Growth Outlook, 2016-2026: 2 percent
They say that bartenders are some of the best counselors. Unfortunately, they get nowhere near the pay of their licensed counterparts. Instead, they get to deal with drunks, clean up spilled beer and break up the occasional fight. Thank goodness these hard workers get tips.
3. Dishwasher
Annual Median Pay: $20,800
Growth Outlook: NA
Although dishwashers have a vital role in keeping a restaurant running smoothly, they're not compensated nearly as much as other employees. Dishwashers make an average of $10 per hour to clean dirty dishes, scrub kitchens and utensils. Anyone who has had to hand-clean dishes knows it can take a lot of elbow grease. Just think about doing it for eight or nine hours straight.
Tired of washing dishes for a living? Start searching for a new job with one of these 11 free job-hunting apps.
2. Cashier
Annual Median Pay: $20,180
Growth Outlook, 2016-2026: -1 percent
As the second lowest-paying job of 2017, cashiers arguably don't get the money they deserve. If you've ever been in a line at the grocery store or department store when a fast and friendly cashier means the difference between beating rush hour or two hours of stop-and-go traffic, you'll agree. The number of cashiers needed is expected to decrease in the next 10 years, also depressing wages.
1. Food Server
Annual Median Pay: $19,630
Growth Outlook, 2016-2026: 14 percent
Thankfully, most servers earn a combination of wages and tips. With a median pay that's less than $20,000 year, waiters and waitresses work hard -- and often long hours -- ensuring you have a great experience at a restaurant. So the next time you get the bill, remember to tip your server appropriately.
10 Highest-Paying Jobs of 2017
Unsurprisingly, most of the highest-paying jobs of 2017 require quite a bit of schooling. But toughing it out could lead to annual salaries of six figures or more.
"A common theme among these 10 jobs is that several rank among the most stressful jobs we track as part of our Jobs Rated report," said Kyle Kensing, CareerCast's Online Content Editor. "High pay is the reward for taking on difficult work in challenging conditions, as is the case for professions like Air Traffic Controller, Senior Corporate Executive and Surgeon."
10. Pharmacist
Annual Median Pay: $122,230
Growth Outlook, 2016-2026: 6 percent
A pharmacist dispenses pills and advises patients and health professionals about proper dosage, side effects and pill interactions. In order to become a pharmacist, a doctor of pharmacy degree from an accredited pharmacy program is required. Job candidates must also pass licensure and law exams, according to the BLS.
The BLS predicts that more pharmacists will be needed in hospitals and clinics -- particularly in light of the aging baby boomer generation.
9. Air Traffic Controller
Annual Median Pay: $122,410
Growth Outlook, 2016-2026: 3 percent
Before you tackle the stress of directing airline flights and traffic at airports, you'll first have to complete a bachelor's degree and a course at the Federal Aviation Administration academy. If you're up for it, you can make good money as an air traffic controller. The average pay is $118,200, but the top 25 percent of earners make more than $150,000, according to the BLS.
8. Podiatrist
Annual Median Pay: $124,830
Growth Outlook, 2016-2026: 10 percent
Podiatrists diagnose and treat conditions of the foot, ankle and lower leg. They might prescribe shoe inserts to improve mobility and medication as well as perform foot and ankle surgery. The Department of Labor listed annual median pay for podiatrists as $124,830 in 2016, but the top 10 percent earned more than $208,000. Now you'll have to decide for yourself if touching bunions and other foot-related issues is worth the pay and time in school.
7. Petroleum Engineer
Annual Median Pay: $128,230
Growth Outlook, 2016-2026: 15 percent
Petroleum engineers are often ranked as the best jobs in terms of salary. These are the folks who design and develop ways to extract oil and gas from the earth. They also get to work with other cool professionals, such as geoscientists, to find the best methods for particular locations.
6. Dentist
Annual Median Pay: $153,900
Growth Outlook, 2016-2026: 17 percent
Dentists do pretty well for themselves. Getting into dental school can be very competitive. And while you might think of these professionals as torture artists, they do make the world a lot brighter. Pearly white bright, to be exact.
Dental hygienists can make good money, too, and the job only requires an associate degree.
5. Chief Executive
Annual Median Pay: $181,210
Growth Outlook, 2016-2026: -3 percent
Regardless of the industry, corporations need someone running the show, planning and strategizing. It's all in a day's work for top executives. But if you want to get this job, get ready for some hard work. About half worked more than 40 hours a week in 2016, according to the BLS.
4. General Practice Physician
Annual Median Pay: $190,490
Growth Outlook, 2016-2026: 16 percent
Yes, caring for others pays off in more ways than one. Of course, by the time you get to hang those degrees on your wall, you'll have earned them. According to the BLS, most physicians complete a four-year bachelor's degree, four years of medical school, and three to seven years in an internship and residency.
Across the country, most of the highest-paying jobs in each state are in the medical field.
3. Psychiatrist
Annual Median Pay: $194,740
Growth Outlook, 2016-2026: 13 percent
Like talking about other people's problems? That trait could help a lot with this profession. After a heck of a lot of schooling, psychiatrists treat patients using a variety of methods, like psychotherapy, psychoanalysis, hospitalization and medication.
2. Orthodontist
Annual Median Pay: $208,000
Growth Outlook, 2016-2026: 17 percent
Let's face it, a lot of us are not born with a perfect smile. That's when the orthodontist steps in. And parents, you know how much that can cost -- anywhere from $3,000 to $10,000, according to Oral-B.
1. Surgeon
Annual Median Pay: $409,665
Growth Outlook, 2016-2026: 17 percent
In addition to a lot of green flowing your way, you'll also have to be OK with a lot of red -- as in blood red. But get past that, and you can operate and save some lives.
Up Next: Best and Worst Cities to Score Your Dream Job
Methodology: CareerCast supplied GOBankingRates with this list of the highest- and lowest-paying jobs. Growth outlooks are according to BLS estimates.
Lia Sestric contributed reporting to this article.
About the Author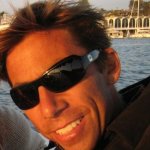 Terence Loose is an award-winning freelance writer who writes about everything from travel and sport to fitness and finance. He is a Hawaii-based writer who has covered a broad range of topics during his 20-plus-year career, from finance and education to travel and celebrity. He is a former editor for both Movieline and COAST Magazines and his work has appeared in publications as diverse as COAST, Riviera and Movieline to the L.A. Times Magazine and Orange County Register.