Weekly Jobless Claims at 847,000 Are (Slightly) Lower than Expected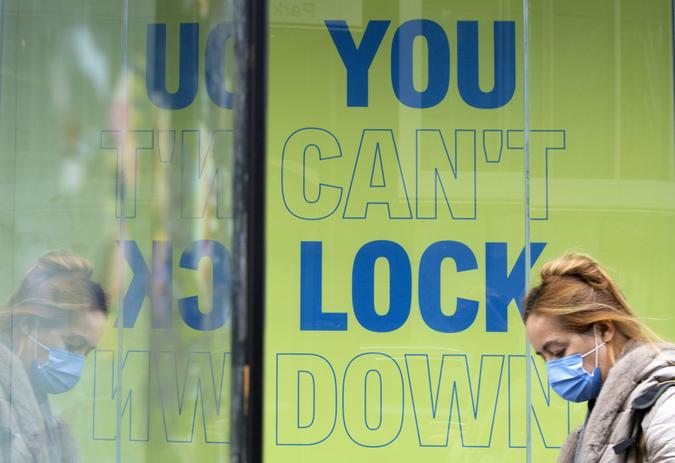 Akira Suemori/Shutterstock / Akira Suemori/Shutterstock
The number of unemployment weekly claims declined slightly last week to 847,000, a decrease of 67,000, according to the Labor Department today. The figure is lower than the 875,000 Dow Jones had anticipated for the week ending January 23, according to MarketWatch.
Economy Explained: What Is the GDP – and What Does It Have to Do With You?
Learn: The Economy Is at Its Lowest Point Since World War II in Final GDP Report from Trump's Presidency

While there was a slight decrease, the numbers are still a far cry from pre-pandemic figures: first time unemployment benefit filers had typically numbered only about 225,000 weekly, reflecting the ongoing devastating effects of the pandemic.
In a speech yesterday during the first Federal Reserve meeting of the year, Chairman Jerome Powell said that the path of the economy continues to depend significantly on the course of the virus. The Fed announced it would keep interest rates near zero.
Make Your Money Work Better for You
"A resurgence in recent months in COVID-19 cases, hospitalizations, and deaths is causing great hardship for millions of Americans and is weighing on economic activity and job creation. Following a sharp rebound in economic activity last summer, the pace of the recovery has moderated in recent months, with the weakness concentrated in the sectors of the economy most adversely affected by the resurgence of the virus and by greater social distancing," he said according to a transcript of the remarks. "Household spending on services remains low, especially in sectors that typically require people to gather closely, including travel and hospitality. And household spending on goods has moderated following earlier large gains."
Powell also noted that the leisure and hospitality sector were sectors taking the brunt of the effects of the pandemic and that with the unemployment rate remaining elevated at 6.7% in December, "participation in the labor market is notably below pre-pandemic levels."
Explore: The Fed: Interest Rates Will Remain 'Near Zero,' Says Fighting COVID Is Huge Priority
See More: Joblessness in the US Is Likely Worse Than the Data Shows
Make Your Money Work Better for You
"Although there has been much progress in the labor market since the spring, millions of Americans remain out of work. The economic downturn has not fallen equally on all Americans, and those least able to shoulder the burden have been the hardest hit. In particular, the high level of joblessness has been especially severe for lower-wage workers in the service sector and for African Americans and Hispanics," he added.
More From GOBankingRates