Here Are the Biggest Jackpots in Lottery History — Is the $970 Billion Mega Millions on the List?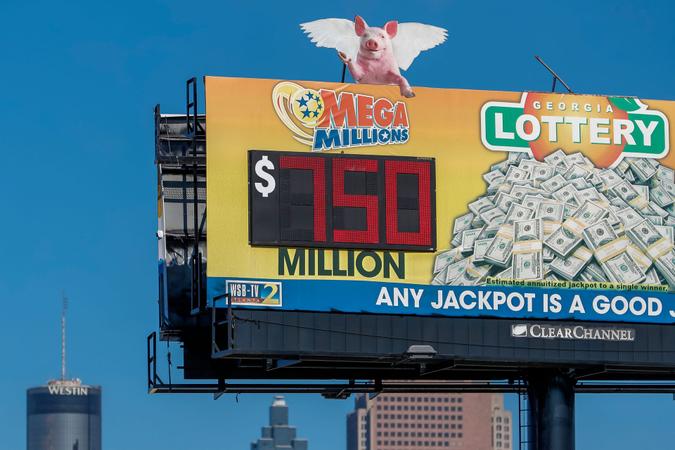 ERIK S LESSER/EPA-EFE/Shutterstock / ERIK S LESSER/EPA-EFE/Shutterstock
The Mega Millions jackpot remains unclaimed and currently stands at $970 million ahead of Friday's drawing. Those taking the cash option instead of the annuity would receive $716.3 million. This is the third-largest multi-state lottery jackpot in history, and it is likely to get bigger over the next day.
See: Mega Millions Lottery Jackpot Reaches $750 Million — See 23 Lottery Winners Who Lost It All
Find: 13 Toxic Investments You Should Avoid
As big as it is, it's not a record. Here are the top five jackpots for the multi-state Mega Millions and Powerball lotteries, as listed in a report by USA Today. The rankings are based on the annuity values that get quoted in the headlines.
1. Powerball: $1.586 billion
January 13, 2016. Winning tickets were sold in California, Florida and Tennessee.
2. Mega Millions: $1.537 billion
October 23, 2018. Winning ticket was sold in South Carolina
See: These 22 States Love Playing the Lottery the Most
Find: 28 Dumb Ways You Could Lost It All by Trying to Get Rich
3. Mega Millions: $970 million (current)
4. Powerball: $768.4 million
March 27, 2019. Winning ticket was sold in Wisconsin.
5. Powerball: $758.7 million
Aug. 23, 2017. Winning ticket was sold in Massachusetts.
Make Your Money Work Better for You
The jackpots keep increasing as these lotteries expand to more states. South Carolina joined the Mega Millions in October of 2018, just in time to sell a ticket to a $1.5 billion winner.
More From GOBankingRates: