Jay-Z and the Richest Rap Moguls in the World

6 min Read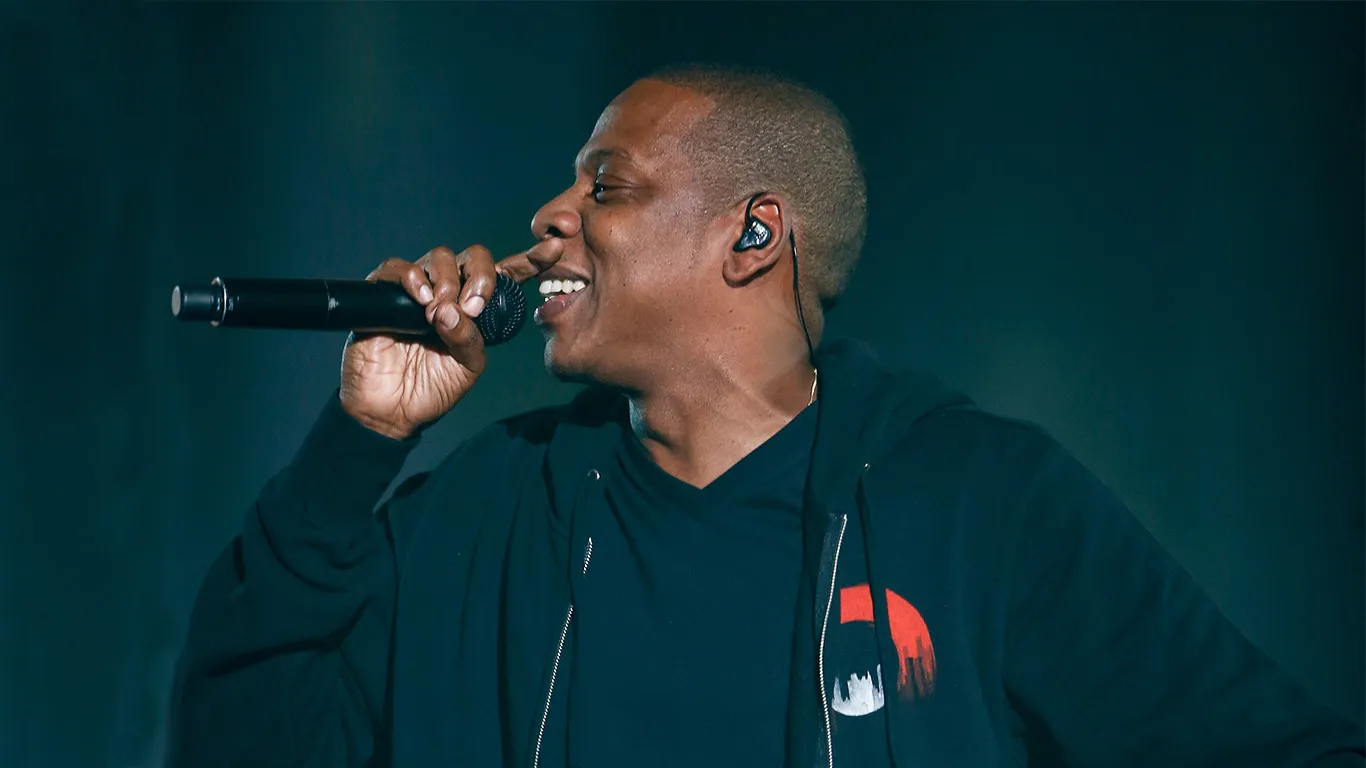 Hip-hop king Jay-Z turns 47 years old on Dec. 4. Not only does Shawn Corey Carter get to celebrate his big day alongside his famed wife, Beyoncé, and their daughter, Blue Ivy, but the business mogul's career also continues to flourish. "Hova" is considered rap royalty — and he has the bank account to prove it.
Click through to see how his riches and fame stack up to the mega-moguls of music.
Make Your Money Work Better for You
Jay-Z Net Worth: $700 Million
Jay-Z has dominated the music charts for more than a decade, winning 21 Grammys. Along with earning acclaim as a musician, Jay-Z has proven himself to be a savvy businessman and investor. He co-owns the 40/40 Club, a sports bar in New York City, and is the co-creator of the clothing line Rocawear. Carter is also the former president of Def Jam Recordings, co-founder of Roc-A-Fella Records and the founder of entertainment company Roc Nation.
In March of 2015, the music impresario launched Tidal, which is an ad-free, streaming-music subscription service. The company has stirred up controversy, but it's proven to be profitable, tripling Jay-Z's initial $56 million purchase price.
Happy Birthday: Jay Z's Rise to Fame and Marriage to Beyoncé
Dr. Dre Net Worth: $830 Million
Andre "Dr. Dre" Young started his rise to music stardom in the hip-hop group N.W.A. After parting ways with the group, he went on to record his first hit solo album, "The Chronic." Additionally, he co-founded Death Row Records in 1991 and launched Aftermath Entertainment in 1996, signing top-selling artists Eminem and 50 Cent.
Dre later co-founded Beats Electronics with Jimmy Iovine before selling the company to Apple in 2014 for $3 billion. He also added to his bank account with the 2015 biopic "Straight Outta Compton," which earned $200 million at the worldwide box office.
P. Diddy Net Worth: $760 Million
In 1993, Sean Combs launched his production company, Bad Boy Entertainment, where he worked with music icons like Mariah Carey, Aretha Franklin, Mary J. Blige and Biggie Smalls. He has also enjoyed success in front of the mic with his albums "No Way Out" (1997) and "Forever" (1999).
In 1998, Combs added apparel to his empire when he launched the clothing line Sean John. He has also made millions by investing in Ciroc vodka, DeLeon tequila and Aquahydrate alkaline water. Additionally, the entrepreneur launched a movie production company and the Revolt TV channel.
Make Your Money Work Better for You
Russell Simmons Net Worth: $340 Million
Russell Simmons' net worth is estimated at $340 million. He made most of his money as the co-founder of pioneering hip-hop label Def Jam, which launched the careers of LL Cool J and the Beastie Boys.
In addition to his music empire, Simmons is the owner and operator of three clothing lines — Phat Farm, Argyleculture and American Classics. He is also a regular contributor to the Huffington Post and serves as editor-in-chief of GlobalGrind.com, a website that reviews the world of hip-hop.
Master P Net Worth: $250 Million
Percy "Master P" Miller is the president, CEO and founder of No Limit Records, which he launched out of his own record store in Richmond, Calif.
After releasing a series of moderately successful albums of his own, Master P launched No Limit Films and No Limit Sports Management. He has since built a well-rounded empire that includes a clothing line, a video game company, a high-end travel agency and even a phone sex line.
Birdman Net Worth: $180 Million
Bryan "Baby" Williams is the co-founder of Cash Money Records, which helped to launch the careers of Lil Wayne, Drake and Nicki Minaj. The musician made a big chunk of change when he signed a three-year, $30 million Universal deal, which allowed him to retain full ownership of their masters and publishing.
Birdman also had success as half of the hip-hop duo Big Tymers, with producer Mannie Fresh. Not only is he a savvy music man, but he also added to his empire by launching an oil and energy venture with his brother called Bronald Oil.
Kanye West Net Worth: $145 Million
Over the years, Kanye West has dominated the airwaves with his wildly successful albums "The College Dropout" (2004), "Yeezus" (2013) and "The Life of Pablo" (2016).
Along with his music endeavors, West has continued to build his empire with a line of athletic shoes for Nike called Air Yeezy, another shoe line with Louis Vuitton and a chain of Fatburger restaurants in the Chicago area. His philanthropic ventures include the Kanye West Foundation, which helps educate African American and Latino children.
West is married to Kim Kardashian, who has built her own multi-million-dollar empire. The TV personality became a household name after the launch of her E! reality show, "Keeping Up With the Kardashians."
West has been making headlines of late due to health problems. Two days after the rapper walked off stage just three songs into a November concert in Sacramento, Calif., he was hospitalized for exhaustion.
Make Your Money Work Better for You
Snoop Dogg Net Worth: $135 Million
Long Beach native Snoop Dogg launched his career with the uber-popular "Doggystyle" in 1993. In addition to earnings from his music career, Snoop has pocketed millions for his endorsement deals with Boost Mobile, Chrysler 200 and Orbit Gum. He also launched his own lines of malt liquor and foot-long hot dogs.
Over the years, the rapper has directed several adult films under pseudonyms (Michael J. Corleone and Snoop Scorcese) and landed his own television and movie roles.
Drake Net Worth: $85 Million
Prior to becoming a rap superstar, Aubrey Drake Graham was best known for playing wheelchair-bound Jimmy Brooks on the television series "Degrassi: The Next Generation."
In February 2006, Drake launched his music career with his first mixtape, "Room for Improvement," which he released on his website and official MySpace page. After signing a record deal with Lil Wayne's Young Money Entertainment in 2009, the music phenom released his first full studio album, "Thank Me Later," which debuted at No. 1 on both American and Canadian charts and has since been certified platinum.
Not only is his rap career flourishing, but the singer is also pocketing money from his endorsement deals with Apple Music, Nike and Sprite.
50 Cent Net Worth: $15 Million
50 Cent, Curtis James Jackson III, rose to fame as a rapper with the release of the 2003 album "Get Rich or Die Tryin'."
While the hip-hop artist has earned millions from his music, his business ventures have provided the most padding to his pockets. He invested in Vitaminwater, a partnership that reportedly earned him $100 million when the company was sold to Coca-Cola in 2007. Additionally, he founded the successful SMS Audio headphones line and enjoyed a partnership with Reebok. Even though he was reportedly worth $155 million in 2015, the rapper filed for Chapter 11 bankruptcy during the same year.
Despite his financial trouble, 50 Cent has rebounded with film roles in "Escape Plan" (2013), "Spy" (2015) and "Southpaw" (2015).
Net worth figures are indicative of assets versus liabilities. All net worth figures are according to CelebrityNetWorth.com unless otherwise noted.
About the Author