Taylor Swift and 9 More of the Richest Stars 30 and Younger

5 min Read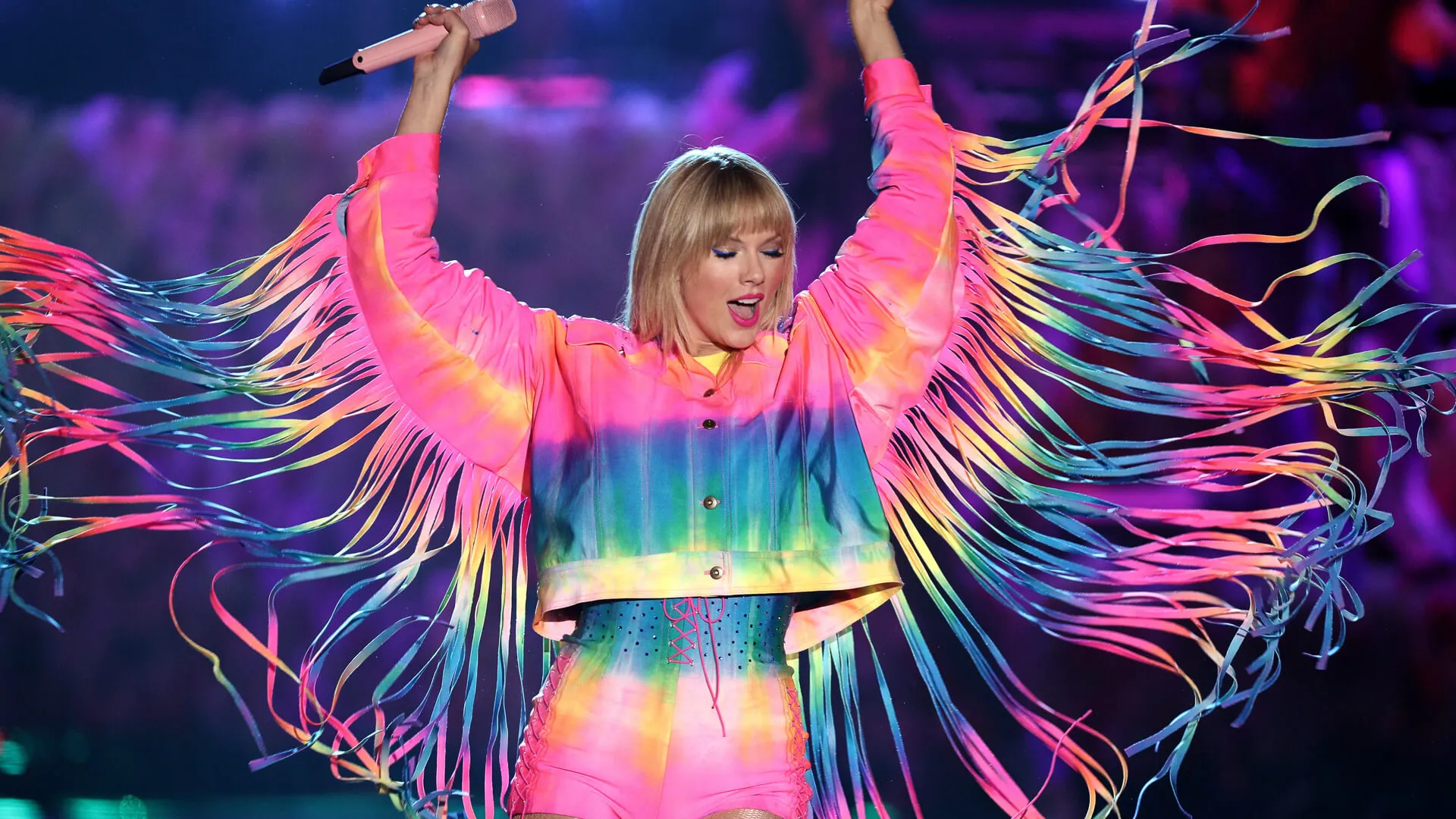 When you think of rich celebrities, you likely think of people who have accumulated wealth over a lifetime of entertaining others. But many of today's biggest celebs are selling out stadiums, winning Oscars and making hundreds of millions before they've even hit 30.
Here are 10 of the richest stars under 30. Did your favorites make the list?
Last updated: Feb. 8, 2021
Make Your Money Work Better for You
Shawn Mendes: $40 Million
The 22-year-old, who got his start on the now-defunct video-sharing app Vine, parlayed his viral fame into a chart-topping singing career. Mendes is best known for his songs "Stitches" and "Señorita" — a duet with his girlfriend, Camila Cabello.
Harry Styles: $80 Million
Twenty-six-year-old Harry Styles got his start in the mega-popular musical group One Direction but has continued to skyrocket to even more success since the group disbanded. "Watermelon Sugar" was one of the top hits of summer 2020.
He's also made the jump into acting, with a well-reviewed turn in 2017's "Dunkirk" and a "Saturday Night Live" hosting stint that went viral. You'll never look at Sara Lee cakes the same way again.
The Weeknd: $100 Million
The "I Can't Feel My Face" singer, who's 30, is one of the most successful entertainers in the music industry. His 2015 album, "Beauty Behind the Madness," went triple platinum and won The Weeknd a Grammy for best urban contemporary album. His 2016 release, "Starboy," went double platinum and landed the artist his own graphic novel with Marvel.
He's also been nominated for an academy award for his song "Earned It," which was featured in "50 Shades of Grey."
Discover: 18 Celebrities Who Lost It All
Ariana Grande: $150 Million
If it feels like the 27-year-old singer has been in our lives forever, it's because Grande was in show business long before she was hitting No. 1 with songs including "Thank U, Next," "7 Rings" and "Rain on Me," the last of which is a duet with Lady Gaga.
Grande's first major role was on Broadway. She starred in the musical "13" at just 14 years old. She then joined the cast of Nickelodeon's "Victorious," before starring in the show's spinoff, "Sam & Cat."
Grande's second album, "My Everything," was released just weeks after the show wrapped in 2014 and cemented Grande's celebrity status forever.
Make Your Money Work Better for You
Miley Cyrus: $160 Million
Like Ariana Grande, Miley Cyrus also started her career as a teen star. The daughter of Billy Ray Cyrus — the man who brought us "Achy Breaky Heart" — the actress and musician played the role of Hannah Montana on the Disney channel from 2006 to 2011.
After the show ended, Cyrus (Miley, not Billy Ray!) severed her ties to her family-friendly persona, leading to both undeserved controversy and newfound success due to her huge talent. Today, Cyrus is part of the pop culture elite. If she's performing, the show is sold out.
Sold Out: 6 Celebrity Products So Exclusive We'll Never Get Our Hands on Them
Jennifer Lawrence: $160 Million
The 30-year-old has been on critics' radars since 2008, when she played Kim Basinger's daughter in "The Burning Plain" — a role she shared with Charlize Theron. Two years later, she was nominated for a best actress Oscar for "Winter's Bone," becoming the second-youngest person to ever be nominated in that category.
Soon after, Lawrence landed the role of Mystique in "X-Men: First Class" and then went on to portray Katniss Everdeen in the "Hunger Games" series. In 2012, she won the best actress Oscar for her performance in "Silver Linings Playbook." All that success doesn't come without a paycheck (or endorsements). Lawrence was the highest-grossing actress in Hollywood in 2014 and the highest-paid actress in the world in 2015 and 2016.
Ed Sheeran: $200 Million
From hitting No. 1 with "Shape of You" and "Perfect" to writing songs for everyone from Justin Bieber to Taylor Swift, appearing on "Game of Thrones" (we won't discuss the fan reaction) to selling out arenas worldwide, 29-year-old Ed Sheeran has done it all! (And he's being paid pretty well for it, too.)
Justin Bieber: $285 Million
Though he may not have "anyone to call," the "Lonely" singer (now 26) really does "have it all" if you count "it all" as being material wealth. After an unending string of hits, sold-out world tours and exclusive merch, Justin Bieber could never work another minute of his life and still have millions to spend.
Make Your Money Work Better for You
Taylor Swift: $400 Million
At 30 years old, Taylor Swift, who's been topping the charts since she was a teen, is truly finding her voice. Her recent documentary, "Miss Americana," chronicled the singer's journey toward becoming herself as she fought through the music industry's oppressive standards — even at the risk of losing fans.
Though she could have taken a break and rested on the laurels of her first six studio albums (all bestsellers!) and stadium tours,  Swift released her ninth and 10th albums — "Lover" and "Folklore" — within a year of each other in 2019 and 2020.
Kylie Jenner: $700 Million
After rising to fame on "Keeping Up With the Kardashians," Kylie Jenner (23) has made a killing in the beauty industry. She created Kylie Cosmetics, watched it explode and then sold a majority stake to make hundreds upon hundreds of millions. Her latest cosmetics collection — Kylie x The Grinch — sold out instantly when it dropped in mid-November.
More From GOBankingRates
All net worths are sourced from Celebrity Net Worth and are accurate as of Nov. 23, 2020.