How Much Is Ryan Gosling Worth?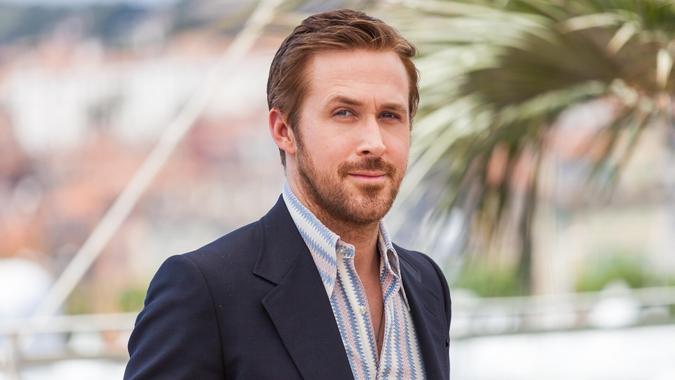 taniavolobueva / Shutterstock.com
Canadian actor, writer and director Ryan Gosling catapulted his career to stardom with his 2004 role in "The Notebook" alongside actress Rachel McAdams. If you haven't seen him in any of his long list of movie credits, which include "La La Land," "Drive" and "Crazy, Stupid, Love," you may recognize him from the "Hey, girl…" memes. While those memes didn't net him any money, his movie career and other ventures have made him a wealthy man.
Check Out: 45 Richest Child Stars of All Time
Not One of Hollywood's Highest-Paid Actors
In spite of his fame and heartthrob status, Gosling isn't one of Hollywood's highest-paid actors, according to a report from CashNetUSA. In fact, he earns an average of only $2.3 million per film, compared to stars like Adam Sandler, who earns an average of $20 million per role.
Make Your Money Work Better for You
See the List: The Richest Celebrity From Every State
Gosling earned $1 million for "The Notebook," according to CheatSheet. He earned $6 million and $8 million, respectively, for "Crazy, Stupid, Love" and "La La Land." His pay skyrocketed up to $10 million for "Blade Runner 2049," less than 10% of the movie's $155 million budget.
Find Out: Businesses You Didn't Know Your Favorite Celebrity Owns
Ryan Gosling's Other Pursuits
In addition to his acting, Gosling co-owns a Moroccan restaurant called Tagine in Beverly Hills. He also released a Halloween-themed album of original music as part of a duo called Dead Man's Bones with his friend Zach Shields.
Read: 65 Splurges of the Filthy Rich
Ryan Gosling's Philanthropy
Ryan Gosling has donated to numerous charities over the years, including PETA, the Silverlake Conservatory of Music, Mercy for Animals and several others, LookToTheStars.org reports.
More From GOBankingRates
Make Your Money Work Better for You