Marvel's 'Deadpool' Movie Cast Earnings: Ryan Reynolds Net Worth vs. Stan Lee Net Worth and More
Watch the 'Deadpool' trailer, see how much the cast is worth and more.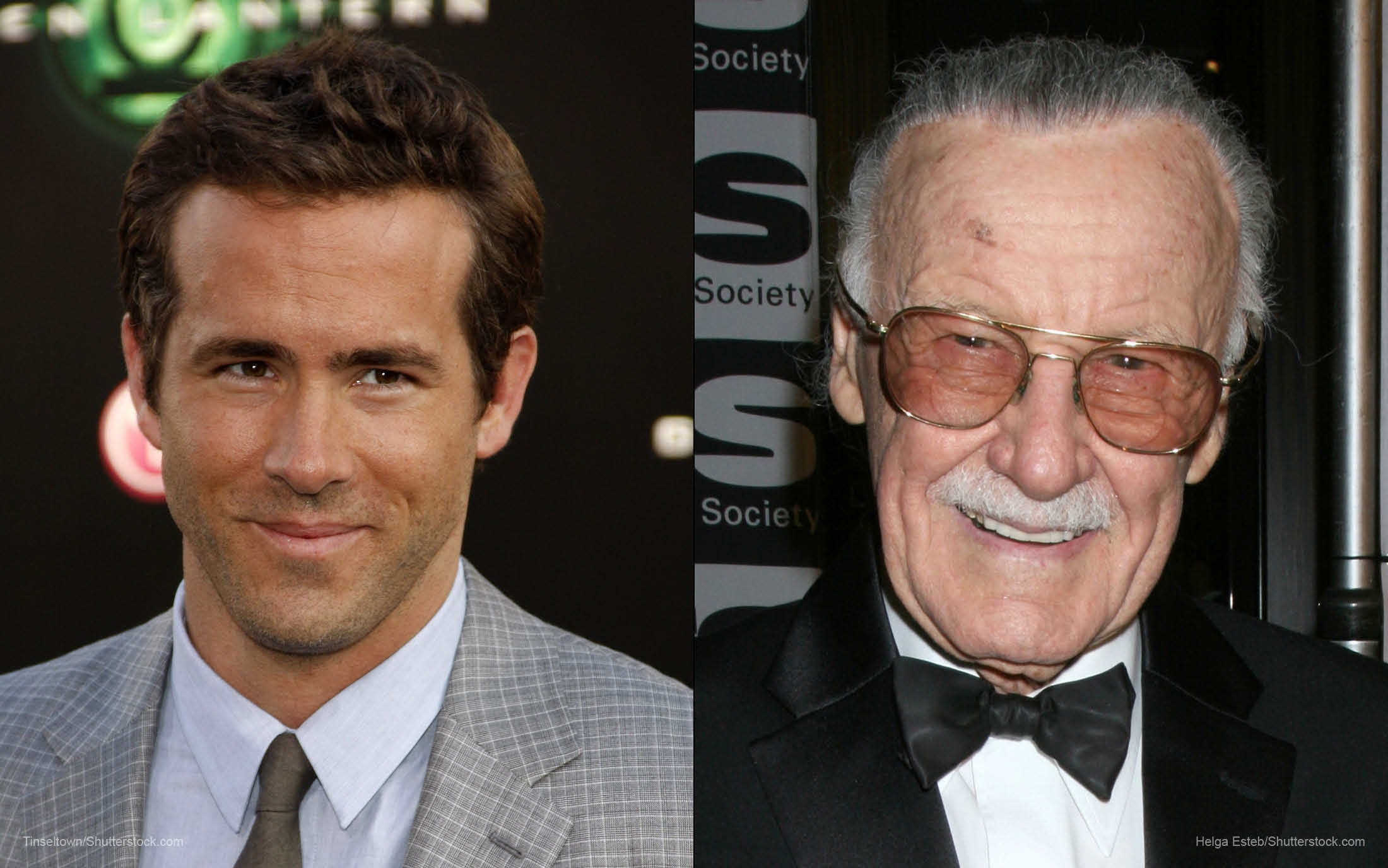 When "Deadpool" hits theaters on Feb. 12, Marvel fans will flock to see the story of a former Special Forces operative turned mercenary who assumes the alter ego of Deadpool after gaining the power of accelerated healing.
Unlike most comic book-inspired superhero movies, "Deadpool" will be rated R and come with a modest production budget of $50 million, compared to "Avengers: Age of Ultron," which had a $279.9 million budget.
"Deadpool" is projected to bring in $76 million its opening weekend and $175 million domestically, according to BOXOFFICE. With Ryan Reynolds, Morena Baccarin and Gina Carano starring in "Deadpool," and Stan Lee slated for another Marvel movie cameo, the film is expected to be a blockbuster hit. See how much the big stars of the film are worth and how they reached stardom.
See: What 'Avengers: Age of Ultron' Stars Robert Downey Jr. and Chris Evans Are Worth
Stan Lee Net Worth: $50 Million to $200 Million
Stan Lee is the undisputed guru of comic books and the mind behind some of Marvel's most beloved characters. Stan Lee's fortune, which is estimated to be between $50 million and $200 million, can be credited to his role as the creator of comic book characters that became the basis for some of the biggest box office blockbusters in history, including X-Men, Fantastic Four, Spider-Man, Thor, Hulk and Iron Man.
The former president and chairman of the board of Marvel is still compensated $1 million annually for his role in transforming the company from a small publishing house to a global multimedia juggernaut. It is estimated that he holds $90 million worth of stock in Stan Lee Media, according to TheRichest. The 37 Marvel films Stan Lee has technical credits for have made a combined $17.5 billion worldwide, with the average film racking in $472 million, according to The Numbers.
Ryan Reynolds Net Worth: $45 Million
Ryan Reynolds' net worth is $45 million, according to Celebrity Net Worth. His fortune can be traced to his 64 acting credits, which date back to the 1991 TV series "Fifteen." Box Office Mojo estimates that his 29 movies have grossed nearly $2.47 billion worldwide.
The Canadian-born actor and one-time husband of superstar Scarlett Johansson got his big break in 2002 with a role in the cult classic "National Lampoon's Van Wilder." In 2011, Ryan Reynolds starred in the critically-snubbed "Green Lantern." In 2016, the actor will appear in three projects: "Deadpool," "The Hitman's Bodyguard" and "Truth in Advertising."
Morena Baccarin Net Worth: $4 Million
Brazilian-born Morena Baccarin's net worth is estimated at $4 million. Her big break came with a role in "Firefly" in 2001, a short-lived TV series that was canceled after only 11 episodes but which caught the eyes of critics. More recently, the actress starred as Jessica Brody on the Showtime original series "Homeland" and as Dr. Leslie Thompkins in "Gotham."
The Daily Mail reported that Baccarin earns $1.5 million a year — a fact that became evident after ex-husband Austin Chick demanded a cut of her wages and custody of their son, Julius Chick. In the end, she was ordered to pay more than $23,000 a month, including $20,349 in spousal support and $2,693 in child support.
Gina Carano Net Worth: $4 Million
Gina Carano's $4 million net worth can be traced to her unusual career as an actress and professional mixed martial artist. Her background in Brazilian jiu-jitsu, muay Thai and boxing led her to win seven of her eight professional fights as a mixed martial artist. In 2009, she earned $125,000 for a single fight in Strikeforce.
She was listed as the fourth highest-paid female MMA fighter in the world in 2015, behind the likes of Rhonda Rousey and Miesha Tate. Aside from MMA and her 13 acting credits, Carano's net worth can be traced to her appearances in magazines like Maxim and ESPN The Magazine. Aside from "Deadpool," she has two other projects for 2016: "Kickboxer: Vengeance" and "Sergeant X."
Marvel's 'Deadpool' Trailer
Ryan Reynold's "Deadpool" character first appeared on film in "X-Men Origins: Wolverine," a film snubbed for its poor portrayal of the anti-hero. Today, the "Deadpool" movie is one of the most highly-anticipated releases of 2016. A strong showing at the box office could add "Deadpool" to the enormous list of critical and commercial successes within the Marvel movie franchise. Here's a look at the "Deadpool" official trailer: