How Clinton and Trump's Kids' Fortunes Have Changed Since the 2016 Presidential Campaign
Evan El-Amin, Christopher Halloran / Shutterstock.com
Hillary Clinton and Donald Trump might be in the presidential spotlight as they vie for the Oval Office, but their kids have been a focus on the campaign trail — whether for better or worse. Already successful in their own right, here's how these celebrity kids are padding their bank accounts during the election.
Eric Trump
Eric Trump is executive vice president of development and acquisitions at The Trump Organization. He has helped expand the Trump Golf Collection, assisted in the creation of The Trump Hotel Collection and helms the global expansion and operation of Trump International Realty. He also founded The Eric Trump Foundation, which benefits St. Jude Children's Research Hospital. In addition to these responsibilities, he serves as president of Trump Winery.
Eric's father has said he could be the first president to make money on his campaign, and this could prove true for both himself and his kids. In May, Eric's Virginia-based Trump Wines received nearly $4,000 from his father's campaign, according to a review of itemized disbursements released by the FEC.
Trump International Golf Club also received around $29,700 in rental and catering fees from the campaign in May, as well as Trump National Golf Club, which earned around $35,850 for the same purpose. Eric and his father's Trump Virginia Acquisitions also received $984 for lodging from the campaign in May. Of course, these payments weren't made to Eric himself — but running healthy businesses is good for his checkbook.
Make Your Money Work Better for You
Eric's net worth is $150 million. He married "Inside Edition" producer Lara Yunaska in 2014.
Find Out: Donald Trump's Net Worth as He Turns 70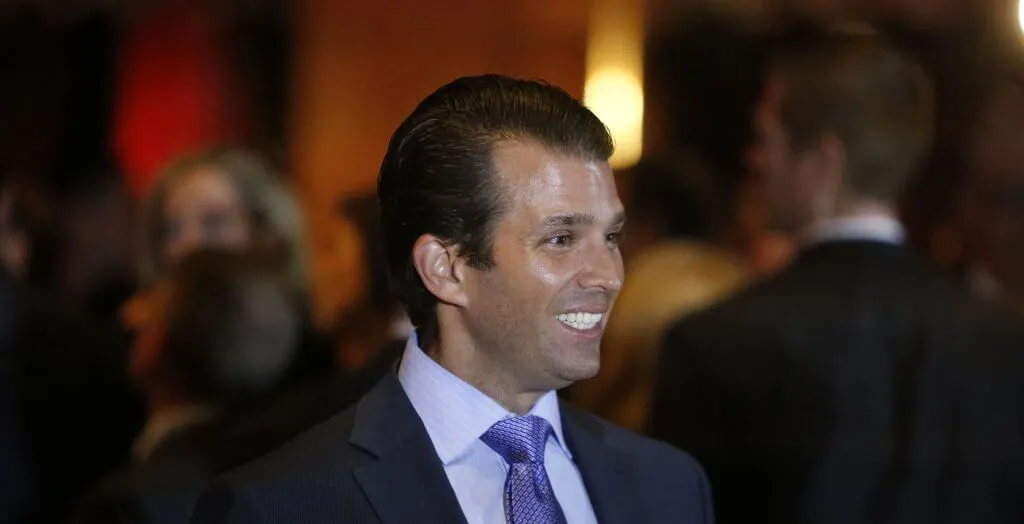 Donald Trump Jr.
Donald Trump Jr. is also an executive vice president at The Trump Organization, working to expand the company's many divisions, including real estate, retail, commercial, hotel and golf. He also leads on all the Trump Organization's commercial leasing initiatives.
While campaign money spent at Trump businesses doesn't flow directly into the younger Trump's pockets, it does help the company's bottom line, which will likely pay off for him in the long term. Campaign finance disclosures reveal Trump Tower Commercial received over $180,000 from the campaign for payroll and rentals in August. In May, it received $72,800 from the campaign for rent and utilities. Trump Plaza also received $9,000 in rent in August.
The campaign also spent just over $7,600 on lodging at Chicago's Trump International Hotel and Tower in August, in addition to over $4,900 at Trump National Doral Golf Club in Florida. That same month, $4,275 was spent on facility rental and catering at Trump National Golf Club in New Jersey and over $4,400 on meals at Trump Restaurants in New York.
The younger Trump's net worth is $150 million. In 2005, he married Vanessa Haydon. The couple has five children together.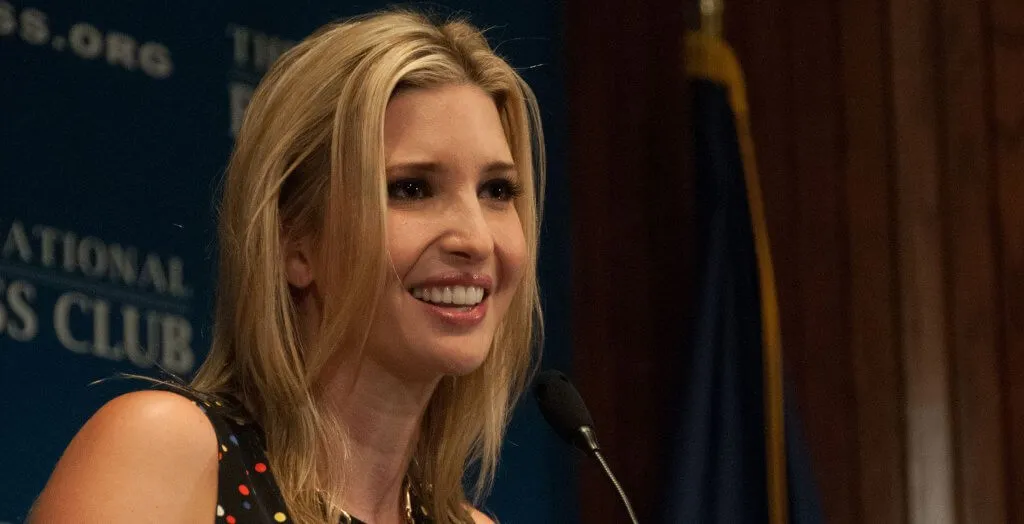 Ivanka Trump
Like her brothers, Ivanka Trump is an executive vice president of development and acquisitions at The Trump Organization. She also helped found Trump Hotels with her brothers in 2007. She leads interior design initiatives for Trump Hotels.
Make Your Money Work Better for You
Ivanka spearheads an initiative to transform The Old Post Office Building in Washington, D.C. into a luxury hotel. Buzzfeed gained access to a document that revealed Ivanka and her brothers received more than 22 percent — 7.4 percent each — of this $200 million federal project from their father, although it is not clear whether the Trump children invested their own money.
Ivanka also has a successful clothing line, offering shoes, purses, accessories and attire. If anything, her father's presidential campaign appears to be boosting sales, as G-III, the company that manufactures her clothing line, reported sales for the first six months of 2016 increased by $11.8 million from the same time period in 2015.
Also an accomplished author, Ivanka released her book "The Trump Card: Playing to Win in Work and Life" in 2009. More recently, she announced a new title, "Women Who Work: Rewriting the Rules for Success" that will hit shelves in spring 2017.
Ivanka also represents Girl Up and the New York City Police Foundation. Her net worth is estimated at $150 million. She is married to New York Observer publisher Jared Kushner. The couple has three children.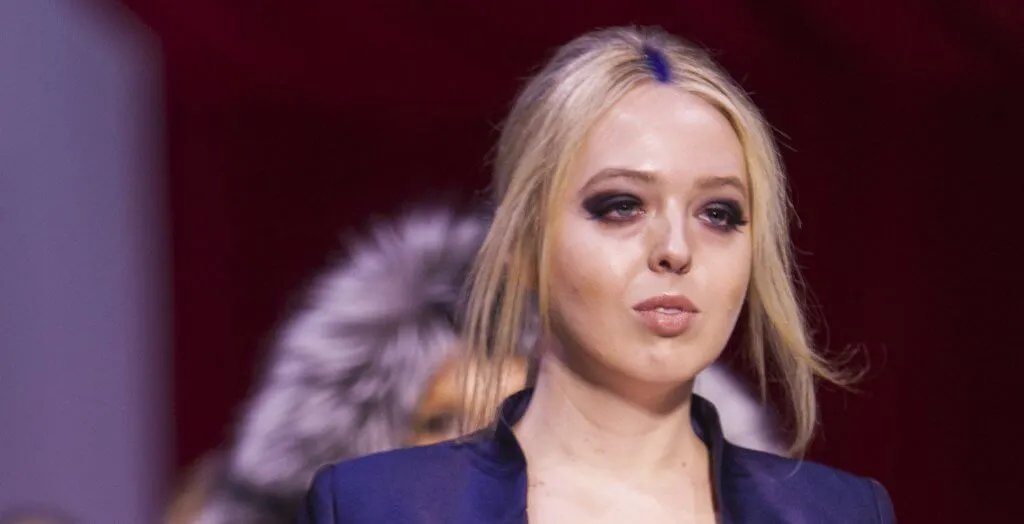 Tiffany Trump
The Republican presidential candidate's youngest daughter, 22-year-old Tiffany Trump has come into the spotlight during her father's campaign. His only daughter with ex-wife Marla Maples was raised on the West Coast — but she has joined forces with the family to promote her father, even speaking at the Republican National Convention.
Tiffany's net worth is estimated at $1 million. While this amount is notably less than her siblings, it's likely due to her young age.
Tiffany graduated from the University of Pennsylvania in May 2016. Much of her famous family came out to support her big day, including her parents, stepmother Melania Trump, Ivanka and Barron.
Make Your Money Work Better for You
Her plans for the future have yet to be revealed, likely because she's busy helping her father on the campaign trail. However, between her Ivy League education and her vocal skills — once an aspiring pop singer, she released a single in 2011 — she likely has plenty of available career options.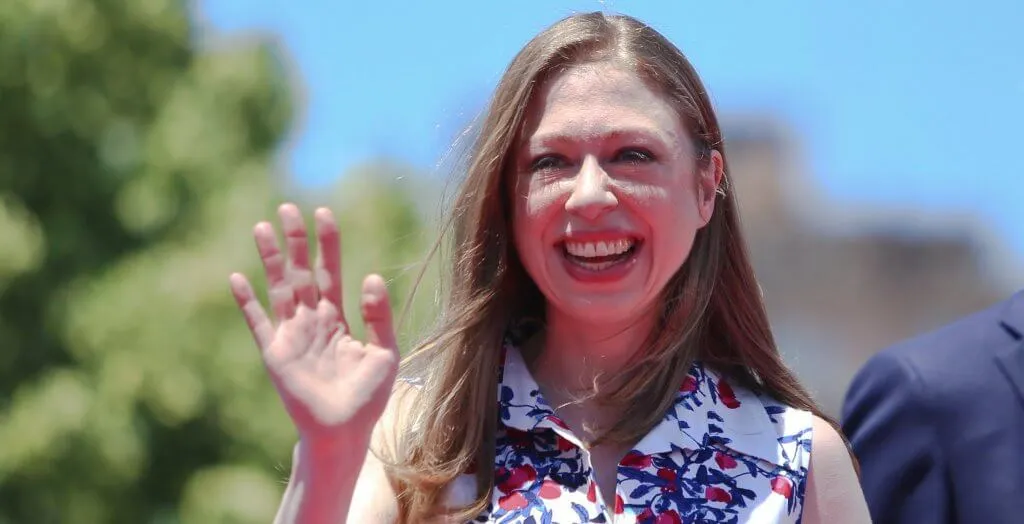 Chelsea Clinton
Chelsea Clinton is the vice chair of the Bill, Hillary & Chelsea Clinton Foundation. Following in the footsteps of her mother, Chelsea does not earn a salary from the foundation.
In 2015, Chelsea's book "It's Your World: Get Informed, Get Inspired & Get Going!" was released, landing on the New York Times Best Sellers list. She is also often frequently hired to speak at events. Like her parents, Clinton often donates her speaking fees to the Bill, Hillary & Chelsea Clinton Foundation. For one 2014 speech delivered at the University of Missouri, she was paid $65,000.
She previously worked as a special correspondent for NBC from 2011 to 2014, where she reportedly earned a salary of $600,000 per year, according to Politico. The former first daughter has also been on the board of Barry Diller's IAC/InterActiveCorp digital media company since 2011. Since she accepted the position, she earned a yearly retainer of $50,000 and received a $250,000 grant of restricted stock.
Chelsea Clinton's net worth is $15 million. She married investment banker Marc Mezvinsky in 2010, who earns $2 million per year, reported CelebrityNetWorth.com, which tracks celebrity earnings. The couple has two children.
Up Next: 8 Ways Your Money Habits Are Ruining Your Relationship
Net worth figures are indicative of assets versus liabilities. All net worth figures are according to CelebrityNetWorth.com unless otherwise noted.
Make Your Money Work Better for You