Biden's COVID Team Meets with Fauci — How Much Will It Cost to Prevent the Next Pandemic?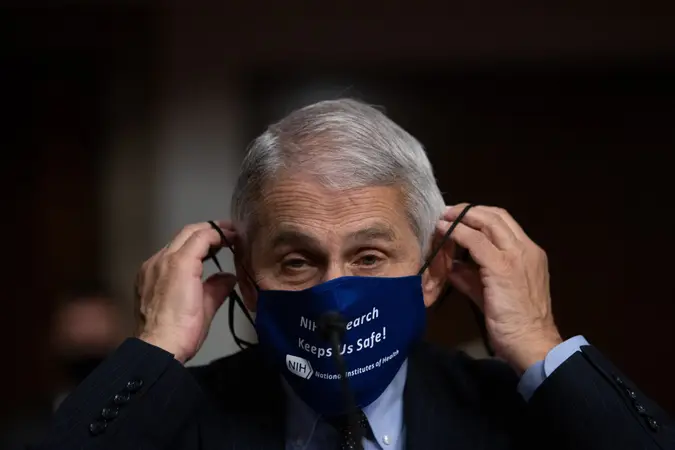 CHINE NOUVELLE/SIPA/Shutterstock / CHINE NOUVELLE/SIPA/Shutterstock
Though President Trump has yet to concede the election, the Biden administration is proceeding in its transition to power — and seemingly making good on its promise to immediately respond to the COVID-19 pandemic. On Thursday, members of Biden's coronavirus pandemic response team will meet with Dr. Anthony Fauci, director of the National Institute of Allergy and Infectious Diseases, CNBC reported.
Learn More: This New Covid Drug Might Not Even Work — So Why Does It Cost Hospitals a Fortune?
The virtual meeting between Fauci and Biden is happening later than the incoming president might have liked. On June 30, Biden said in a speech that he would immediately reach out to Fauci to "ask him to continue his incredible service to the country." On Nov. 18, Fauci told USA Today that he hadn't yet spoken with Biden, suggesting that the reason for the delay was due to Trump's refusal to concede and the new administration's fears of putting the acclaimed scientist in a "compromised position."
Find Out: Will Medicare Cover the Coronavirus Vaccine?
Biden has a detailed plan to handle the worsening outbreak of COVID-19 and its economic repercussions, while also taking action to prevent another deadly pandemic in the future. As part of his plan to advance global health security, Biden has said that his administration will ensure public health systems "remain strong and ready to prevent, detect, and respond to pandemic threats whether caused by natural causes and climate change, bioterrorism, or laboratory accidents," according to his website.
Surprise: How a COVID-19 Vaccine Could Hurt Your Portfolio
As the nation — and its economy — struggle through the devastations of COVID-19, there's no argument that we need to prevent this from happening again. But pandemic prevention boasts an incredibly high price. According to a report in the journal Science, the work essential to staying safe from another deadly virus attack, including protecting forests and monitoring wildlife trade costs $22.2 billion to $30.7 billion.
Make Your Money Work Better for You
But even $30 billion has nothing on what the COVID-19 pandemic will cost by the time its done with us. The Science report estimated that the pandemic has already cost the U.S at least $8.1 trillion. A study published in JAMA in October projected that the final cumulative financial costs of the COVID-19 pandemic will weight in at more than $16 trillion.
More From GOBankingRates