What Is Jennifer Granholm's Net Worth?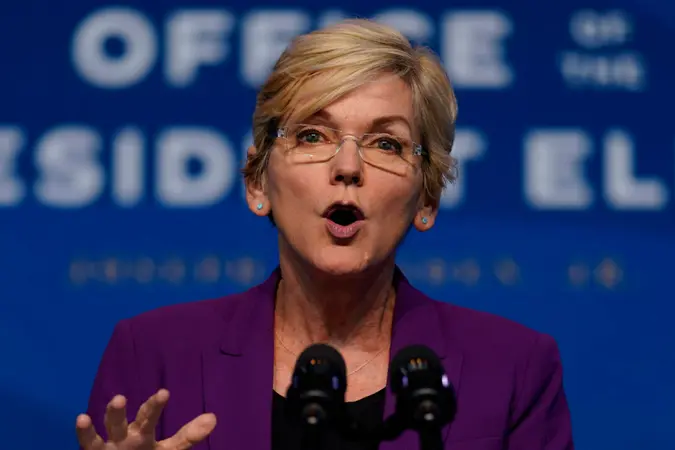 Carolyn Kaster/AP/Shutterstock / Carolyn Kaster/AP/Shutterstock
Author, politician, educator, commentator and President Joe Biden's pick for secretary of energy, Jennifer Granholm has a net worth of $1 million, according to Celebrity Net Worth.
Read: All the Ways the Biden Family Has Made Money Over the Past 20 Years
Jennifer Granholm Net Worth: $1 Million
The co-author of "A Governor's Story: The Fight for Jobs and America's Future," along with her husband, Daniel Mulhern, Granholm also has hosted "The War Room with Jennifer Granholm" television series. Born in Canada, Granholm moved to the U.S. and graduated with honors from the University of California at Berkeley and Harvard Law School. She began working as a judicial clerk for Michigan's 6th Circuit Court of Appeals and became a federal prosecutor in 1990. In 1998, she became Michigan's first woman attorney general, later going on to become governor in 2002.
Granholm appeared before a Senate committee on Jan. 27. She has since been confirmed.
More From GOBankingRates