Biggest Contract Busts in NBA History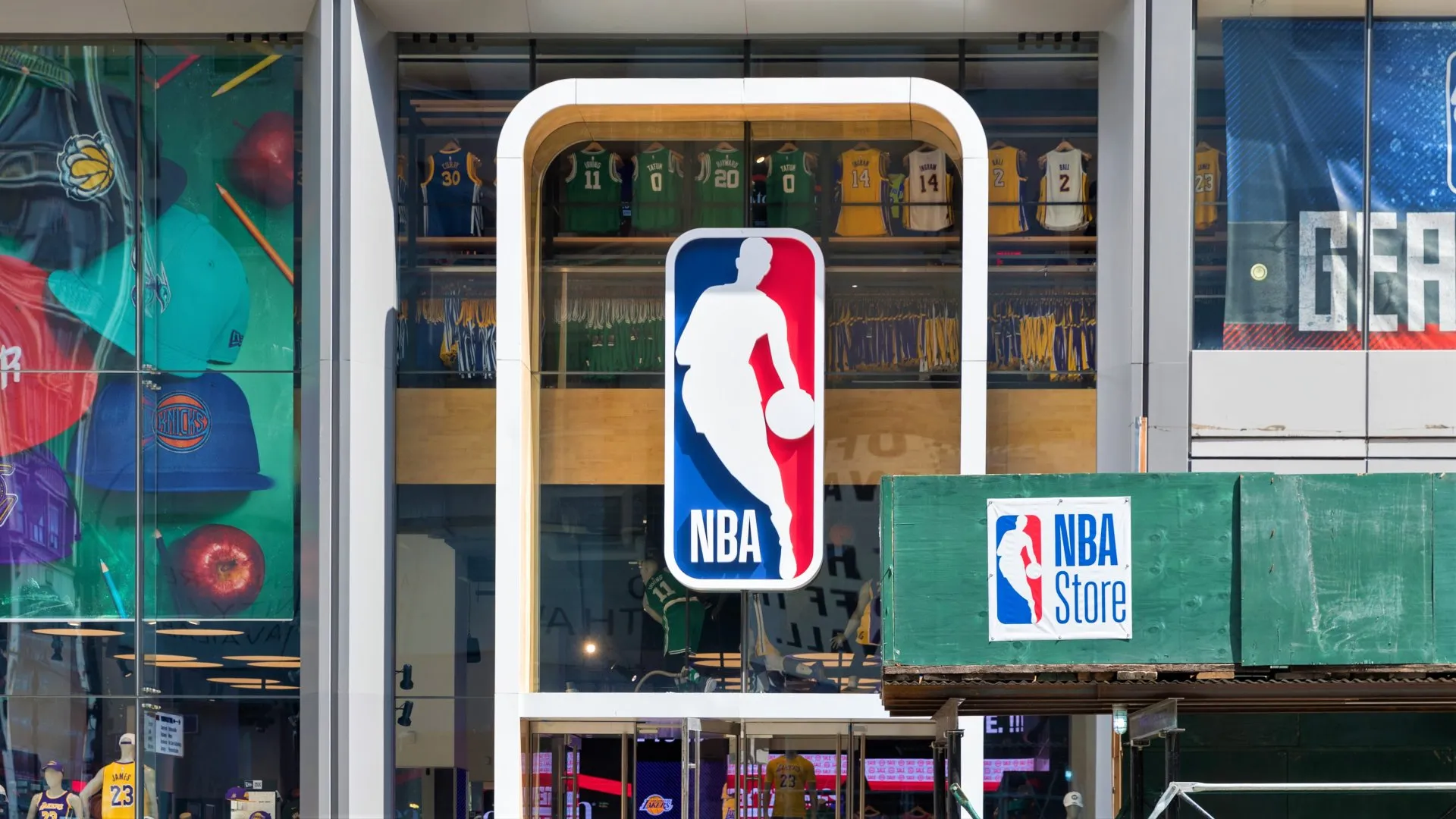 It's not easy to assess talent in professional sports. After all, when you're talking about elite athletes, even a minor slip in performance or loss of ability due to age or injury can be all it takes to turn a regular NBA contributor to a benchwarmer. Basketball players are people, after all, and plenty of unforeseen things can happen over a year — let alone the four to five years most contract deals run.

Read More: 

To better illustrate this, GOBankingRates identified the NBA's biggest contract busts of all time. GOBankingRates looked at particularly egregious deals where the player completed at least two years of their contract. The study also took into account several metrics, including the percentage of games they played in (against the total amount they signed on for) and how much they earned for each point scored. With those metrics combined, GOBankingRates produced a final ranking of the NBA contracts that wound up being the most ridiculous.
So, does your favorite team have some personnel moves it would rather forget? Here's a closer look at athletes who failed to live up to their deal.
Last updated: Oct. 1, 2021
25. Hedo Türkoğlu
When the Toronto Raptors signed Turkish forward Hedo Türkoğlu to a five-year, $53 million contract, they clearly had some reason to believe he was going to be a major contributor to the team. After all, his time in Sacramento and then Orlando had shown him to be a pretty solid player, including the 2007-08 season when he averaged 19.5 points a game alongside five assists and 5.7 rebounds — all while shooting 40% from behind the arc.
Had Toronto gotten that kind of production — or even something close to it — Türkoğlu might have had a good run in Toronto. He did not, though, lasting just one season north of the border during which he averaged just 11.3 points per game and left Canadian fans feeling utterly underwhelmed.
Make Your Money Work for You
24. Allan Houston
This is the first New York Knicks contract to make this list, but don't worry Knicks fans — there is plenty left to come.
In Houston's case, it's really not fair to blame him — or even the Knicks — for the degree to which this became a huge bust. It was chronic knee pain that ultimately felled Houston, holding him to just 50 games in the third year of his deal and 20 in the fourth year (and the last of his career). All told, Houston only played in 229 of the 492 games he signed on for.
Then again, the Knicks also didn't do themselves any favors in signing a 30-year-old to a six-year deal, with $100 million fully guaranteed.
Look: 
23. Bryant Reeves
Bryant "Big Country" Reeves was a pretty big deal when he signed a six-year, $60 million-plus deal with the then-Vancouver Grizzlies. That was due in part to his 7-foot frame, but also to his ability on the court — where he averaged 16 points and eight rebounds a game through his first two seasons with the Grizzlies.
But, for NBA fans in western Canada, the end result proved disastrous. Reeves stopped putting up big stats in 1998-99 — a season in which he only made it into 25 games — and his career ultimately ground to a halt with the 2000-01 season, the last one before the Grizzlies relocated to Memphis.
See: 
Make Your Money Work for You
22. Bobby Simmons
The game of "Simmons Says" works a little differently, or at least it did prior to the 2005 season. At that point, Simmons said, "Pay me $47 million over the next five seasons," and the Bucks said, "Yes" — which, unlike in "Simon Says," was the exact wrong answer.
To be fair, Simmons was coming off a strong year with the Clippers — a relatively rare phrase in NBA history at the time — in which the 6-foot-7-inch forward averaged over 16 points a game. But, his time in Milwaukee would prove that season was more of a one-off than a template for the future. Simmons suffered a serious ankle injury that forced him to miss his entire second season there and he never got back to form.
21. Anfernee (Penny) Hardaway
Penny Hardaway was a star over the course of his first six seasons in the NBA. He averaged over 20 points a game in three of those seasons prior to dealing with injuries that limited his time from 1997-1999. However, the Suns were clearly thinking more of the pre-injury Hardaway when the team inked a seven-year, $86.7 million deal with him before the 1999 season.
While Hardaway's first season in town was a little below his usual standards, it was also the best he would have in Arizona by a long shot. Persistent issues with his knee plagued Hardaway for the remainder of his career, preventing him from living up to the potential set in his first few seasons in the league. He would only play in just half of the games he signed on for in Phoenix, making almost $420,000 per appearance.
Make Your Money Work for You
20. Jared Jeffries
While a five-year, $30 million contract isn't exactly a back-breaker, that is the sort of money that secures an essential role player capable of turning a good team into a great one. As such, Jeffries had to seriously underwhelm to land himself on this list.
Which he did. Jeffries averaged just four points and 3.7 rebounds a game. Clearly, the Knicks didn't agree to pay someone $6 million a season to score four points and grab four rebounds a game. They were expecting Jeffries to live up to his first four seasons in Washington when he was averaging more like six or seven points a game and five rebounds.
On the whole, this one is hard to blame on Jeffries. Sure, he didn't play quite as well he had in the years prior, but it's not like he was lighting the world on fire with the Wizards. As hard as it is to believe, this might just be a case of the Knicks making a really dunderheaded personnel move.
19. Brian Grant
It's not so much that Brian Grant was terrible during his time in South Beach, it's more that he got paid a lot more for his five rebounds and six points a game than he should have. After his first season when he averaged roughly 15 points and nine rebounds a game, Grant really didn't earn his seven-year, $86 million deal.
Grant didn't help himself by missing about a third of the games he was signed for — though he was an absolute workhorse through the first four seasons of the deal, appearing in at least 70 games in each.
18. Vin Baker
Look yourself in the mirror and be honest: If you signed a deal worth tens of millions of dollars, would you let yourself go a little bit?
Well, Vin Baker got some time off during the 1998-99 strike-shortened season, and like a lot of basketball players, he didn't keep up his skills and conditioning quite as well as he needed to.
This was really unfortunate for the Seattle SuperSonics since they had signed him to a seven-year, $86 million deal prior to the 1999 season. While the Vin Baker they signed appeared to be worthy of the large deal, the one they got averaged a paltry 8.7 points and 4.7 rebounds a game during the extent of the contract. Meaning he was ultimately paid over $40,000 for each point he scored.
Making the Big Money: 
Make Your Money Work for You
17. Raef Lafrentz
Raef Lafrentz signed on for a cool seven-year, $70 million deal with the Dallas Mavericks prior to the 2002 season. For that kind of cash, one might expect a big man like himself to be a prodigious scorer or at least a warrior in the paint who can fight for rebounds. And for the first period of his career, he supplied adequate numbers in both states — averaging 13 or so points and eight boards a game.
But Raef's numbers on the deal he signed with Dallas fell way short of expectations. He missed almost half of his potential games and averaged just seven points and 4.2 rebounds per game, rendering the contract a real stinker for the teams paying it out.
16. Evan Turner
The 2016 season saw a big spike in the size of both the salary cap and the salary floor, which many believe is part of why several players wound up landing a lot more money that offseason than really made sense.
In Evan Turner's case, he signed on for four years and $70 million with the Portland Trailblazers only to average less than six points and three rebounds during his stay there.
While there was plenty of reason to believe he would manage better than that, Turner had never averaged more than 14 points a game for a season, meaning the Trailblazers were looking at him with rose-colored glasses prior to inking the deal.
15. Ian Mahinmi
It's hard to say what they're wizards of in Washington, but it's not finances. Another deal in 2016 that seemed overblown from day one was Ian Mahinmi's.
The French player spent seven seasons over eight years with the Spurs, Mavs and Pacers. Now, it's hard to say exactly what about those seven seasons screamed, "Pay this guy $64 million over the next four years." Sure, he averaged nine points and seven boards for the 2015-2016 season, which, along with roughly a block and a steal at 25 minutes per game, seemed to indicate great potential.
But that was just one season, and signing a guy to a new deal based on a single season is betting that a lot of things will break your way. Which, of course, they did not. Mahinmi averaged 5.3 points and 4 1/2 rebounds a game while also failing to appear in about 40% of the games played during that time.
Make Your Money Work for You
14. Chris Bosh
There's really no bad guy when it comes to Bosh's five-year, $118 million deal. The Miami Heat signed a big-time power forward who had just helped guide them to four straight Eastern Conference titles — the middle two of which led to back-to-back championships — and they were already losing LeBron James. How could the Heat do anything but lock down their star big man to a long-term deal? Sure, a five-year deal for a guy just turning 30 is probably going to be a little bloated by the end of it, but how bad could it really be?
Turns out, pretty bad. Chris Bosh, unfortunately, began struggling with blood clots and would be out of the league just two years into the deal — he appeared in just 44 and 53 games, respectively. Granted, he was still great when he was on the court — averaging over 20 points a game. But, no matter how good he was, the price tag on his initial deal versus what he completed translates to a rate of $1.3 million a game — the highest level of anyone on this list.
13. Andris Biedriņš
Andris Biedriņš's contract with the Golden State Warriors amounted to almost $9 million a season during a period where he averaged just 4.1 points a game.
Biedriņš averaged a double-double in his first season on the deal — so he wasn't a total bust — but the 7-footer ended up following a familiar path of injury problems. He would only play in a little over half of the games he signed for, and his production in those simply didn't live up to the original deal.
12. Darius Miles
Darius Miles jumped to the NBA straight from high school and, while he never lived up to the team's expectations, he was a relatively productive player, averaging just over 10 points per game for his career. There was a point where teams were more optimistic about Miles. Thinking he could be a major piece of their franchise for years to come, the Trailblazers re-signed Miles to a six-year, $48 million deal. It appeared to be pretty good in the early going.
Alas, it was not to be. Miles suffered a serious knee injury that destroyed any of his remaining potential and essentially ended his career. He missed three out of every four games he signed for with the six-year contract.
Make Your Money Work for You
11. Brandon Roy
Just in case any Trailblazers fans are still able to read this through their tears, Brandon Roy is the next contract on this list. Roy's brief but brilliant career — which spanned five seasons with Portland, and five games with Minnesota — was cut short by knee problems. The Trailblazers knew Roy's knees were a gamble before they signed the five-year, $82 million contract in 2009, but he was an elite player who had averaged 22.6 points and 5.1 assists a game in the season prior — just his third year in the league. He would only play in one-fifth of the games he signed for with that deal.
10. Todd MacCulloch
The reason this deal blew up is because Todd MacCulloch was diagnosed with a genetic neuromuscular disease that wasn't on the then-New Jersey Nets' radar when they pursued him. MacCulloch ultimately inked a six-year, $34 million deal.
He wasn't exactly terrible. In fact, in his first and only year with the Nets, MacCulloch appeared in 62 games, averaging 9.7 points and 6.1 rebounds. But then the diagnosis came in. MacCulloch learned he had severe nerve damage in his feet. By 2003, he was out of the league.
9. Eddie Robinson
Another player who signed a real stinker of a contract that same offseason as Todd MacCulloch was Eddie Robinson. Robinson's five-year, $32 million deal is similarly curious based on his limited NBA experience. In his two seasons in the league, Robinson averaged about seven points a game, enough to show promise but not nearly enough to warrant a half-decade-long contract.
Nonetheless, the Chicago Bulls locked him down, ultimately getting 6.7 points a game from him in the 144 games he actually appeared in. Robinson would retire by 27 and miss about two-thirds of the games represented by that five-year contract.
8. Jim McIlvaine
You have to go all the way back to 1996 to find the seven-year, $33.6 million deal signed by Jim McIlvaine with the SuperSonics, but the wound might still feel fresh to some Sonics fans.
In the season prior to that, McIlvaine had improved — yes, improved — his average points per game to 2.3 while averaging about 15 minutes. Not exactly world-beating, but it was apparently enough to get Seattle to think the time was now to lock him up long term.
Rumor has it McIlvaine's deal so infuriated long-time star Shawn Kemp that he demanded a trade. To Cleveland. So you know he must have been serious. And he was right about McIlvaine, who averaged less than three points a game for the contract.
Make Your Money Work for You
7. Gilbert Arenas
Just three players on this list wound up making more than a million dollars for each game they actually appeared in, and Gilbert Arenas was one of them.
Arenas was, of course, a big star and deservedly so when he resigned with the Washington Wizards prior to the 2008 season. From 2005 to 2007, he averaged over 25 points and five assists a game, and who could have thought he would have fallen so far? But wow, did Arenas fall.
While it's important not to forget that injuries played a big role in him failing to produce, so did bringing a gun into the locker room to threaten a teammate over a gambling debt. This event is what most people seem to remember most. He wound up appearing in just 121 games of the 470 represented by the six-year, $111 million contract he signed.
6. Joakim Noah
One of the sad truths about elite sports is having to watch the physical deterioration of people still in the prime years of their life. But sad a truth as that might be, it's an important one for NBA general managers to recognize.
In Noah's case, the writing was already on the wall when they inked him to a four-year deal worth a whopping $72.6 million in the summer of 2016. He had been a solid defensive player for years, pulling down double-digit rebounds in 4 out of 5 years from 2009 to 2014 (and 9.8 per game the one year he didn't). But it was already clear in the two seasons prior to the mega-contract that he had lost a couple of steps, as most basketball players start to do in their early 30s.
Noah is the first player on this list to sign a deal that ultimately paid him over $100,000 a point based on his production with that team.
Make Your Money Work for You
5. Timofey Mozgov
The aforementioned 2016 offseason — which featured a substantial increase in the salary cap — produced a lot of bad contracts. Noah was one, but Timofey Mozgov was arguably even worse. The towering Russian center stood 7 feet, 1 inch, so if you're going to throw nearly $65 million at a guy, maybe he wasn't the worst option. But Mozgov had hardly lit the NBA on fire during his six prior seasons, and he wound up playing even worse throughout his tenure with the Los Angeles Lakers.
Mozgov would appear in less than a third of the games he signed for, and the Lakers ended up paying him nearly $140,000 per point scored.
4. Luol Deng
While plenty of teams have a contract they regret from the 2016 off-season, the Lakers really decided to go for broke by signing two of them. And not just any two, the fourth and fifth biggest contract busts of all time, per the GOBankingRates rating system.
Like Mozgov, Deng appeared in just a quarter of the games in his deal, though he scored enough to "only" make about $133,000 a point. Having one player like this eating up cap space on your roster is a disaster. The Lakers really put themselves in a bad spot with this signing.
3. Ömer Aşık
Turkish center Ömer Aşık had proven himself a fairly valuable asset prior to the four-year, $44 million deal he signed with the New Orleans Pelicans before the 2015 season. In fact, he even averaged a double-double for the 2012-13 season with the Houston Rockets. That, though, was the exception rather than the rule; he was otherwise a strong rebounder who never scored much.
Once he was making the big money, though, Aşık's production started to decline. And after a bacterial infection struck him during 2017, he moved on from the NBA. That $44 million deal would ultimately translate to over $150,000 for each point he scored for the Pelicans after he signed it.
2. Chandler Parsons
Sure, plenty of people can walk around saying, "Oh, I signed a massive bust of a contract during the 2016 offseason." But only Chandler Parsons can say, "I was signed to THE massive bust of a contract during the 2016 offseason." That's right, of the six deals from that one summer on this list, none wound up being as egregious as that of Parsons.
Parsons' time in Memphis began with him signing the four-year, $94.5 million deal in question. He would average just five points a game during his time on the team while playing in less than one-third of the potential tilts. All told, Parsons not only got paid over a million for each game he appeared in, he earned over $200,000 per point scored — the only player on this list to hold such a distinction.
Make Your Money Work for You
1. Jerome James
The all-time biggest NBA contract bust might not have come from the 2016 offseason, but it did come from the New York Knicks. So, cue the footage of an upset Spike Lee.
From a financial standpoint, this one wasn't quite as catastrophic a failure in that it only amounted to $30 million over five years. It was, however, a disaster in terms of just how little the Knicks actually got out of James.
James was bad, just bad — though there wasn't much from his career prior that pointed to him being anything better than mediocre. He wound up averaging just 2 1/2 points per game, and he only played about one-fifth of the games he signed on for with that contract. His $175,000 per point scored ranks as the second-highest total on this list.
Methodology: In order to find the biggest NBA contract busts of all time, GOBankingRates first determined a player had to at least complete two years of the contract, and it had to be a non-rookie contract. With these parameters in place, GOBankingRates referenced Bleacher Report's "Ranking the Worst Contracts in NBA Free-Agency History," YardBarker's "The Worst NBA Contracts of All Time," Stadium Talk's "Worst Contracts in NBA History," as well as Spotrac for current NBA contract data. With 50 players/contracts selected and adjusted for inflation to 2020 dollars, GOBankingRates scored them across the following factors: (1) dollars per game calculated by taking the inflated-adjusted value of the contract and dividing it by total games played for the duration of the contract; (2) total percent of games played calculated by dividing games played against the maximum possible games during the contract; (3) points per game during the duration of contract; (4) dollars per point achieved calculated by multiplying factor No. 3 by total games played and then dividing against the inflation-adjusted contract value; (5) rebounds per game during the duration of the contract; (6) assists per game during the duration of the contract; and (7) Player Efficiency Rating (PER), a measure of per-minute production standardized such that the league average is 15, during the duration of the contract. All statistics were sourced from Basketball-Reference. All factors were then scored and combined, with the highest score determining the biggest NBA contract bust of all time. During calculations, factors No. 2 and 7 were weighted double, and factors No. 5 and 6 were weighted half. All data was collected on and up to date as of July 8, 2020.