How Will This Year Impact Long-Term Earning for Athletes?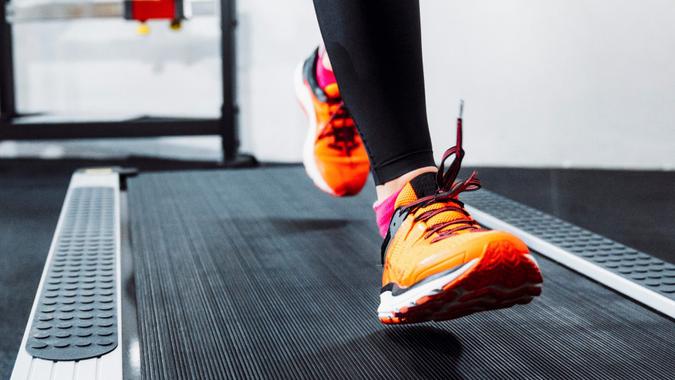 Tina Zupancic / Getty Images/iStockphoto
Pro athletes have short shelf lives. Most of them peak in their mid-20s and are always just one injury away from the end of their careers. A few stay famous after they retire, but most have to make the money from their playing days last their whole lives. It all starts in college, and right now, all eyes are on March Madness as Gonzaga goes in as the No. 1 overall seed, to no one's surprise. Some of the student-athletes who are playing for free today could be NBA millionaires in a few years. But they — like college and pro athletes in all sports — will find that their long-term earning potential became yet another COVID-19 casualty. 
For the Pros, a Season Not Played Is a Season Not Accrued
Depending on how their contracts are structured, games never played can cost some athletes much more than just salary lost in the here and now. 2020 forced some athletes to forfeit precious time that would have been credited toward free agency and their contracts' seniority clauses. 
Read: Today's Richest Athletes in the World
Make Your Money Work for You
In just one example, the NFL gave its players an option to sit out the season and still collect a check, according to Sports Illustrated. Players at high risk for COVID-19, like those with autoimmune disorders, got $350,000 for the season. Normal-risk opt-outs got $150,000.
See: Pro Athletes Who Have Lost Millions of Dollars
Long-Term Losses Went Way Beyond Salaries in the Low Six Figures
In the short term, the second group settled for less than half the first group's stipend, but the real difference was measured in time, not money. For the favored group, the season accrued and counted toward free agency. For the low-risk group, it was as if 2020 never happened. Thanks to the NFL's collective bargaining agreement, the minimum salary grows with every season accrued — $660,000 for rookies, $780,000 after one year, $850,000 after two years, all the way up to a minimum wage of $1.075 million per year for those with a decade on the gridiron or more. Those who took the $150,000 not only settled for less than 25% of a rookie's salary but also lost a precious playing year without climbing a rung on the salary ladder. 
Find Out: How Esports Is Primed To Take Over Traditional Sports — For Good
Salaries Will Be Smaller Out of College, Maybe for Years
It's not just today's pros whose salaries might be impacted by COVID-19 for years to come. Current college prospects might find their starting salaries aren't what they had been dreaming of if they do make it to the pros one day.
Make Your Money Work for You
"Aspiring professional basketball and football players from the college ranks will find their initial contracts, which are governed by the collective bargaining agreements in their sports, to be reduced from recent years," said Steven J.J. Weisman, a lawyer, sports law professor at Bentley University and author of the sports law textbook "Sports Law: The Essentials." "The salaries are computed based on a salary cap which, in turn, is determined by NBA and NFL revenues, which were reduced this year, primarily due to the little attendance permitted at games." 
More: Athletes With Major Business Empires Outside of Sports
Players could feel that impact for years — more than double the years of the average pro career, in fact. 
"The NBA initial contract for rookies is for two years with the team having an option for a third and fourth year, thus a player's salary could be impacted by COVID for as long as four years," Weisman said. "The NFL initial contract for rookies is for four years with the team having an option for a fifth year in the case of contracts for first-round draft picks. Thus an NFL rookie's salary could be affected for as long as five years. With the average NFL career actually only 2.5 years, this is a significant matter."
Make Your Money Work for You
Read: The Most Valuable Sports Empires — And the Teams That Make Them Rich
Small-Sport Athletes Will Suffer the Most
All the headlines go to the big sports that fill stadiums, turn college coaches into millionaires and introduce America to tomorrow's stars. The athletes in those sports, particularly the star standouts, will mostly be OK. It's athletes from the smaller sports who aren't as commercially viable who will see already slim profit potential tighten up even more. 
"The players being hurt by decisions are the unknown commodities," said Dan Lobring, vice president of communications at rEvolution, a Chicago-based sports marketing and media agency. "Athletes that fly under the radar without the opportunity to display their talents on a bigger stage. This isn't about top picks in the NBA and NFL, but more of the athletes with earning potential in other sports, i.e., gymnastics or women's college basketball."
More From GOBankingRates
Last updated: March 16, 2021
Make Your Money Work for You