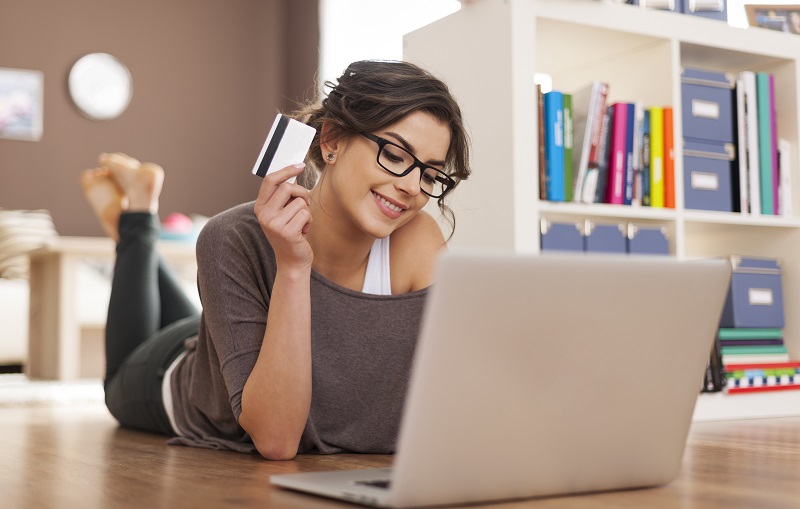 Life is not cheap. The United States Department of Agriculture found that the average monthly cost of feeding a family of four as of May 2015 ranges from $565.20 to $1,292, depending on how "thrifty" you are and the age of your children. Then there are clothes, school supplies, entertainment, iPhones … the list can make your head — and your bank card — spin.
In short, you need help, and coupons can provide it. Long gone are the days when a kitchen table and a sharp pair of scissors were necessary to save. Today, there are dozens of coupon sites where you can find printable coupons, coupon codes, online coupons and daily deals. Here's a list of 10 of the best to kick your savings into gear.
1. Coupons.com
One of the first to realize the power of the internet for couponing, Coupons.com provides an easy-on-the-eyes platform to browse hundreds of coupons on everything from groceries and beauty products to entertainment, office supplies and more. Find your deals, "clip" them into your basket, and print them all at once before you shop. It's that easy.
The site also has a Coupon Codes section, where you merely cut and paste online coupon codes for online purchases.
Related: Jeanette Pavini of Coupons.com: Savers Need to Go Back to Basics in 2015

2. TheKrazyCouponLady.com
You'd be crazy not to check out TheKrazyCouponLady.com before heading out on your next shopping spree or trip to the grocery store. It's an easy-to-navigate site that offers a way to search for coupons on virtually anything, either by product, major retailer or grocery store. There are thousands of coupons, printable coupons, mobile coupons and eCoupons, so you're bound to save on something.
TheKrazyCouponLady.com also provides you not-so-crazy advice on how to save at certain stores. There's even a "Hacks" tab with reader-friendly tips on everything from couponing and frugal shopping habits to finance and recipes.
3. RetailMeNot.com
RetailMeNot.com is a must-check site for anyone about to walk into or log onto a retailer to buy pretty much anything, including food and furniture. You can search for printable coupons, coupon codes, free or discounted shipping offers and more. The site is easy to navigate with a search window that allows you to find certain products or retailers. You might never pay retail prices again.
4. GiftCardGranny.com
If you know you'll be shopping at a certain retailer but don't know exactly what products you'll buy, discounted online gift cards are a great move and can act sort of like coupons. These work especially well for restaurants. GiftCardGranny.com has an amazing supply of discounted gift cards. You search for the cards you want, buy them and they're sent to you. Shipping is almost always free.
Each card's value is listed, along with its price. The difference is the amount you save. Deals range from a dollar off to more than 20 percent. Do you have a gift card that your granny gave you that's taking up space in your wallet? GiftCardGranny.com also buys cards, so you could sell your gift cards for everybody's favorite: cash.
5. DealNews.com
Looking for the best deal on a computer, TV or smartphone? Check out this site first. While DealNews.com does cover many other categories expertly, including apparel and home and garden, it really hits a home run with electronics.
With a team of editors scouring the web for the best buys, DealNews.com points you toward the best deals and coupons running with links to specific products on sites like Amazon, Best Buy and eBay. The site also has an "Editor's Choice" section, a search bar and publishes a newsletter so you'll never miss a hot deal again.
6. TechBargains.com
A little less friendly on the eyes than DealNews.com, TechBargains.com is still worth a stop before making any electronics purchase. Although it has branched out into many other categories — from automotive to shoes — computers and electronics are its specialties. You'll likely use this site to find who has the best coupons on the laptop or camera of your dreams.
Read: Find Online Coupons to Save on Pet Items
7. CouponSherpa.com
Another easy-to-navigate site that scours the web daily tracking down the best coupons, CouponSherpa.com can save you money on just about anything. You can search by coupon codes, printable coupons, product or retailer. CouponSherpa.com is also known for having a user-friendly coupon app for Apple and Android devices. After downloading the app and deciding on your coupon, merely show the screen at checkout for your savings.
8. GrocerySmarts.com
As the name implies, GrocerySmarts.com is a site dedicated to grocery store coupons. It's also for smart people only. Kidding, but its busy design, small print and awe-inspiring detail can make you feel like you're reading a college textbook. But don't worry — like a great book, the effort is worth it in the end.
Basically, this is a coupon aggregation site. It gathers all the coupon deals and codes at sites like Coupon.com and others, and organizes them neatly for you. It also has a feature where you can see an alphabetical and searchable list of all grocery store coupons. That's smart.
9. MyCoupons.com
Another highly regarded site, MyCoupons.com is very well organized and might be a more user-friendly place to hit for those grocery store coupons. It does, however, offer coupons for clothing, jewelry, books, software, sporting goods and more. The site also offers several coupon options, like printable coupons and coupon codes.
10. CouponCabin.com
Similar to many other coupon sites here, CouponCabin.com has enough differences to warrant a click through. First, it guarantees its coupon codes will work, something that can save a lot of frustration at checkout. Secondly, the site is easy on the brain, searchable, and there is a user-friendly free app so you can check for coupons on the fly. And, members get up to 10 percent cash back on online purchases at more than 1,800 retailers. And while discounts are great, cash will always be king.
Keep Reading: 30 Surprising Truths About Being an Extreme Couponer