Anonymous Hacks 'Apprentice' Host Donald Trump's Bank Accounts Over Easter Weekend and Steals $18M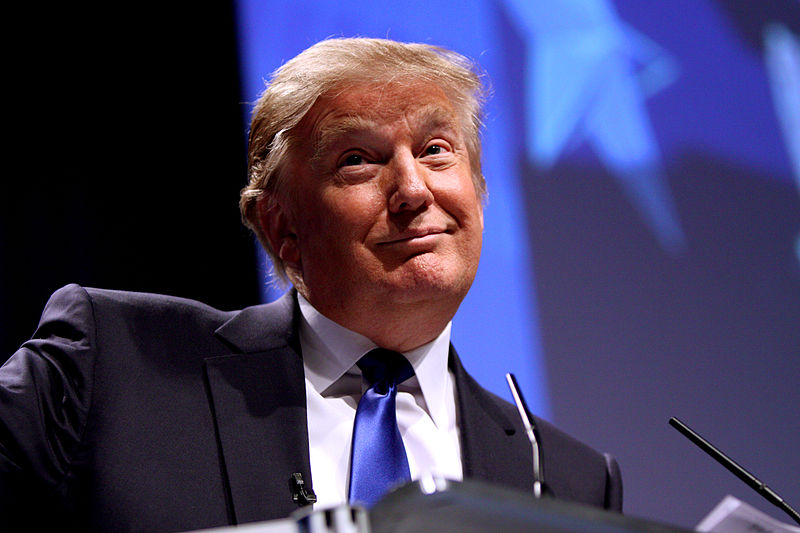 In what authorities are calling one of the largest security breaches in recent history, business magnate Donald Trump has been robbed of at least $18 million after several of the tycoon's various bank accounts were hacked this weekend.
Investigators from the FBI and New York Police Department told media outlets that online hacktivist group Anonymous could be responsible for the multimillion-dollar theft.
"You're Hacked!"
The theft, as reported by the New York Post, was discovered yesterday after the phrases "You're Hacked!", mimicking Trump's infamous "You're Fired" catchphrase, was found flashing across several computer screens at Trump headquarters in Manhattan. A second, more cryptic message, "Donald — Anonymous-ly Yours," is believed to be linked to the Anonymous group, allegedly responsible for a series of politically and socially motivated cyber attacks in recent years.
According to Joseph Smithton, an NYPD Special Investigations Unit sergeant, the hackers apparently stole the $18 million by tapping into four or five of Trump's investment bank accounts, as well as a Swiss account containing several million dollars.
"They most likely accessed multiple accounts to avoid risking suspicion of withdrawing Mr. Trump's money from one account," Smithton told the Wall Street Journal.
Anonymous members, he said, may have likely decoded passwords, impersonated Trump associates, or obtained account numbers and passwords from insider sources. Additionally, Smithton noted, the group's taunt-laden calling card message meant Anonymous members had the ability to break into Trump's encrypted network.
An Anonymous Threat?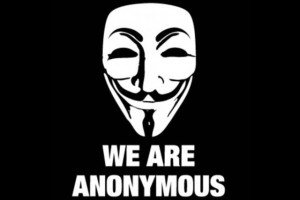 Anonymous have been anything but in the last few years. Group representatives who have appeared at public rallies and protests are recognized for wearing masks of seventeenth century anarchist Guy Fawkes, who took part in the failed Gunpowder Plot in 1605.
On a group website called Anonymous Analytics, the group says that "Anonymous is a decentralized network of individuals focused on promoting access to information, free speech, and transparency." Anonymous has been linked to taking a proactive role in various recent world issues, such as LGBT rights, exposing Internet pedophiles, lobbying for change in the Church of Scientology and cyber attacks on South American drug cartels.
And, it seems, stealing The Donald's wealth. Though $18 million is only a fraction of Trump's massive fortune — his net worth is $3.2 billion as of March, according to Forbes — the tycoon and host of TV's The Apprentice was reported as being visibly upset this weekend at the break-in and theft.
"You're Fired!"
No news sources could reach Trump for comment, though the billionaire was quoted as shouting "You're fired!" on Sunday to a now-former security officer for The Trump Organization.
The former Trump employee, speaking on condition of anonymity, but who claims is not a member of group Anonymous, says that Trump terminated them, Apprentice style, for allowing the security hack and robbery to happen.
She said that Trump fired her via a text message typed in bolded letters, which commonly denotes shouting.
"He (Trump) fired me for being honest about the hack," she said. "We could have hid it from him and he wouldn't have ever noticed it, he's so wealthy."
The former employee said she may consider seeking legal action against Trump for wrongful termination, since company security could not reasonably protect against every possible threat to its computer network.
Trump's financial representatives told the Post that they were working to leverage the businessman's finances into various protected and offshore accounts, with the hopes of avoided future thefts. Along with authorities, a Trump Organization spokesman said that the company would be performing an internal investigation to determine if any current employees were behind the attack — either by feeding information to Anonymous, or impersonating the group.
It's unclear how the Trump Organization will recover the lost $18 million in funds, but some of his most ardent supporters, like New York City Mayor Michael Bloomberg, and ex-wife Ivana Trump, began organizing a "Save the Don's Milli-ons" fundraising campaign this weekend.
And if this story hasn't gotten weirder by the paragraph, that's because it's all a joke!
Happy April Fool's Day!* Did we fool you?
*We actually did talk to Donald Trump — not about hackers, but about the current state of the banking industry and what banks can do to regain the trust of Americans. See his response, along with others from experts like Robert Kiyosaki, Sallie Krawcheck, Felix Salmon, Danielle Douglass and more.