7 Most Reliable Japanese Cars on the Market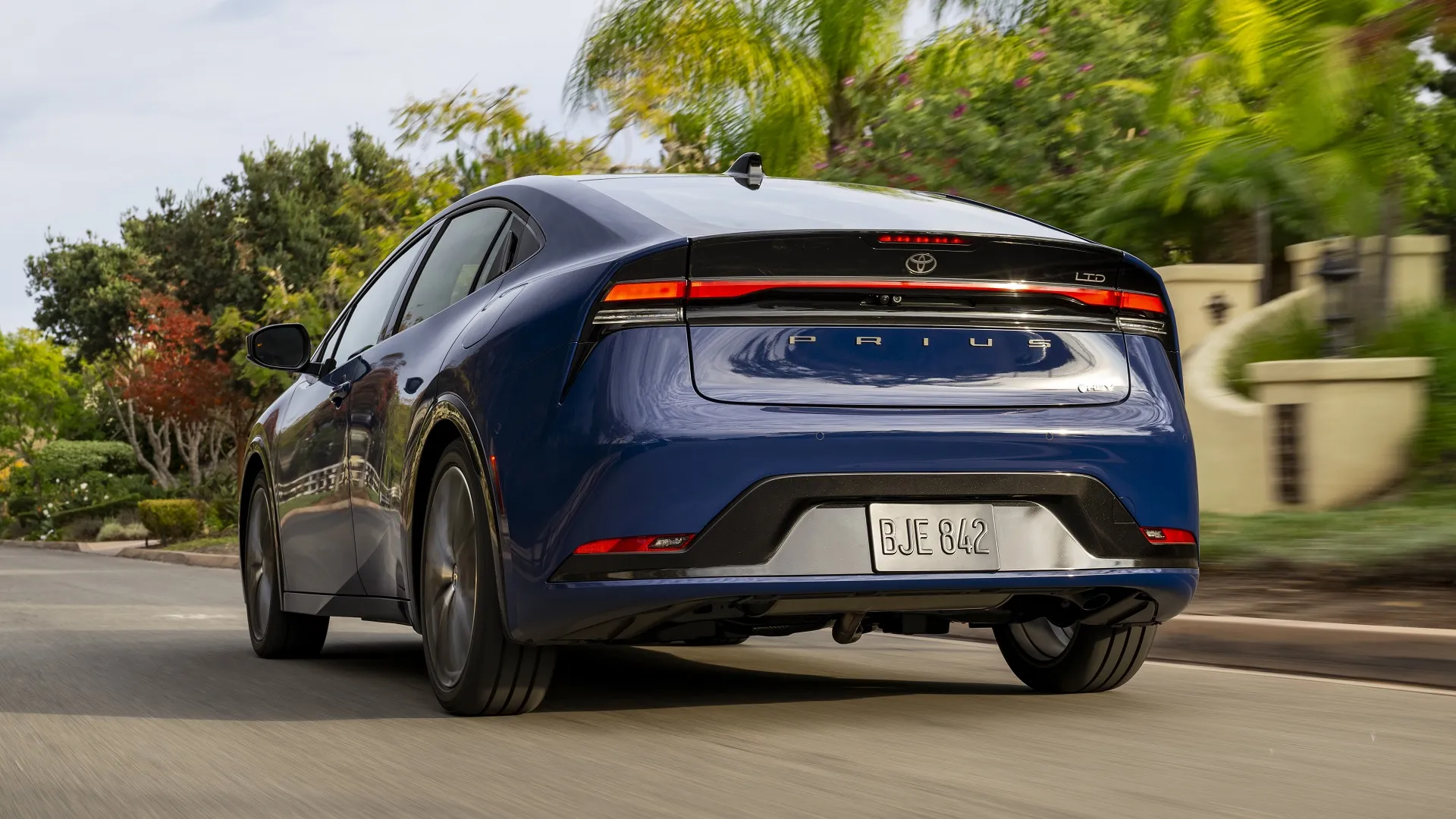 Japanese cars earned a reputation decades ago of being more reliable and fuel efficient than their American or European counterparts. Things have changed today, in that many Japanese cars are now produced in the U.S.
Roughly 2.82 million vehicles from Japanese manufacturers came from U.S.-based factories in 2022, according to Statista. But that doesn't make them any less reliable, research shows.
On Consumer Reports' list of most reliable cars for 2023, Japanese models dominated the list in seven out of 10 spots.
Japanese cars also earned high marks for reliability from U.S. News & World Report, earning overall scores of 8 and above in all assessment categories. "Japanese cars still carry many of the characteristics that made them a hit in the U.S. decades ago," the report said.
Based on research across the web — including lists of top-rated Japanese cars at sites like Consumer Reports, MotorBiscuit.com, carVertical and HotCars — GOBankingRates identified seven of the most reliable Japanese cars on the road today.
Honda Civic
Honda earned high marks from car enthusiast websites like MotorBiscuit.com for its reliability. The website cited the "low annual repair and maintenance costs" for both the Civic and the Accord.
You could flip a coin to decide which model is more reliable — the Civic or the Accord. Surprisingly, no Honda models made Consumer Reports' list this year, although it did avoid the "least reliable" list. Honda Civic earned the number one spot on HotCars' list of most reliable Japanese vehicles, pointing out its track record for dependability and performance for 50 years.
Honda Accord
Honda's reliability has been renowned for decades by drivers looking for stylish, fuel-efficient vehicles ranging from family sedans to SUVs and minivans. HotCars pointed out the low ownership costs of just $400 annually for maintenance and repairs as a key selling point.
The Honda Accord regularly makes bestselling car lists, including Car and Driver's top bestselling cars, trucks and SUVs of 2023 so far. The redesign in 2023 makes it more pleasing to the eye, according to Car and Driver, while its reliability remains unmatched. iSeeCars.com gave it a greater than 27% chance of lasting more than 250,000 miles, which is more than three times the average passenger car.
Make Your Money Work for You
Toyota Corolla
The Toyota Corolla Hybrid holds the number one spot on the list of Consumer Reports most reliable vehicles, with a reliability rating of 93 and an overall score of 88. It's also rated number one in compact cars. The gas-powered Corolla also made the CR list, with a reliability rating of 81.
Whether you opt for the hybrid or the already-fuel-efficient gas model, the Toyota Corolla can deliver years of driving fun, a smooth ride and a budget-friendly sticker price of just over $21,000.
Toyota Camry
The Toyota Corolla's bigger brother, the family-friendly Camry, also earned high marks from experts for its reliability. HotCars ranked it No. 7 on its list of most reliable Japanese cars, calling it "easily one of the most reliable cars ever."
iSeeCars.com rated the Toyota Camry 23rd on its list of cars likely to last more than 250,000 miles, saying it is 20.4% more likely than the average vehicle to keep running for the long haul.
Mazda MX-5 Miata
As we researched reliable Japanese cars, the Mazda MX-5 Miata kept emerging as a winner. You may not think of a stylish, two-seater sports car as a top pick for reliability, but it earned a score of 85 from Consumer Reports.
Affordable, fun and fuel-efficient, the MX-5 isn't exactly a family car or even the best road trip vehicle due to the lack of trunk space. It may be reliable, but it's not 100% practical for most people. But, thanks to its dependability, it could be the type of vehicle that you keep in your family for decades as a weekend ride.
Make Your Money Work for You
Toyota Prius
Experts praise Toyota models — nearly universally — for their reliability, handling and gas mileage. The Prius earned a reliability rating of 89 from Consumer Reports, and made several lists of most reliable Japanese cars across the web. With a starting sticker price of under $25,000, the Prius combines efficiency, smooth handling and a budget-friendly price for years of driving enjoyment.
Lexus GX 2023
The Lexus GX is the heavy hitter on our list of most reliable Japanese vehicles. The large-body SUV — designed for off-road adventures — earned a 91 for reliability and a 75 overall from Consumer Reports, achieving the rank of No. 2 for luxury mid-sized third-row SUVs. Advanced technology plus towing capabilities of up to 6,500 lbs., combined with the renowned reliability Lexus delivers, makes the GX the perfect family vehicle for extended road trips, camping or days at the soccer field.
More From GOBankingRates

BEFORE YOU GO
See Today's Best
Banking Offers