The Hunger Games Investment Series — Which Panem District Will be the Victor?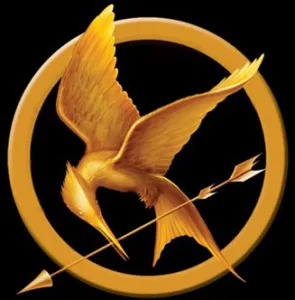 In the not-so-distant future, North America is destroyed and Panem emerges in its place — 13 districts under the oppressive rule of the Capitol. In an effort to remind the citizens of Panem that disobedience leads to the obliteration of District 13 (supposedly), adolescents from each district are chosen to battle to the death — in front of all of Panem on TV — in what are known as the Hunger Games.

The Hunger Games may be a fictional tale, but now that the first book in the young adult trilogy by Suzanne Collins is being released as a film on March 23rd, we can't help but join in the Hunger Games fever and imagine what it would be like to participate in the Panem stock market.

GoBankingRates.com.
Vote for Your Favorite Hunger Games District!
We're also encouraging readers to vote for their favorite district in the hopes of it winning the Hunger Games. May the odds be ever in your favor.
Make Your Money Work for You
<a href="https://polldaddy.com/poll/6031471/">Which Hunger Games District Do You Want to See Win?</a>
(Click Image to Enlarge)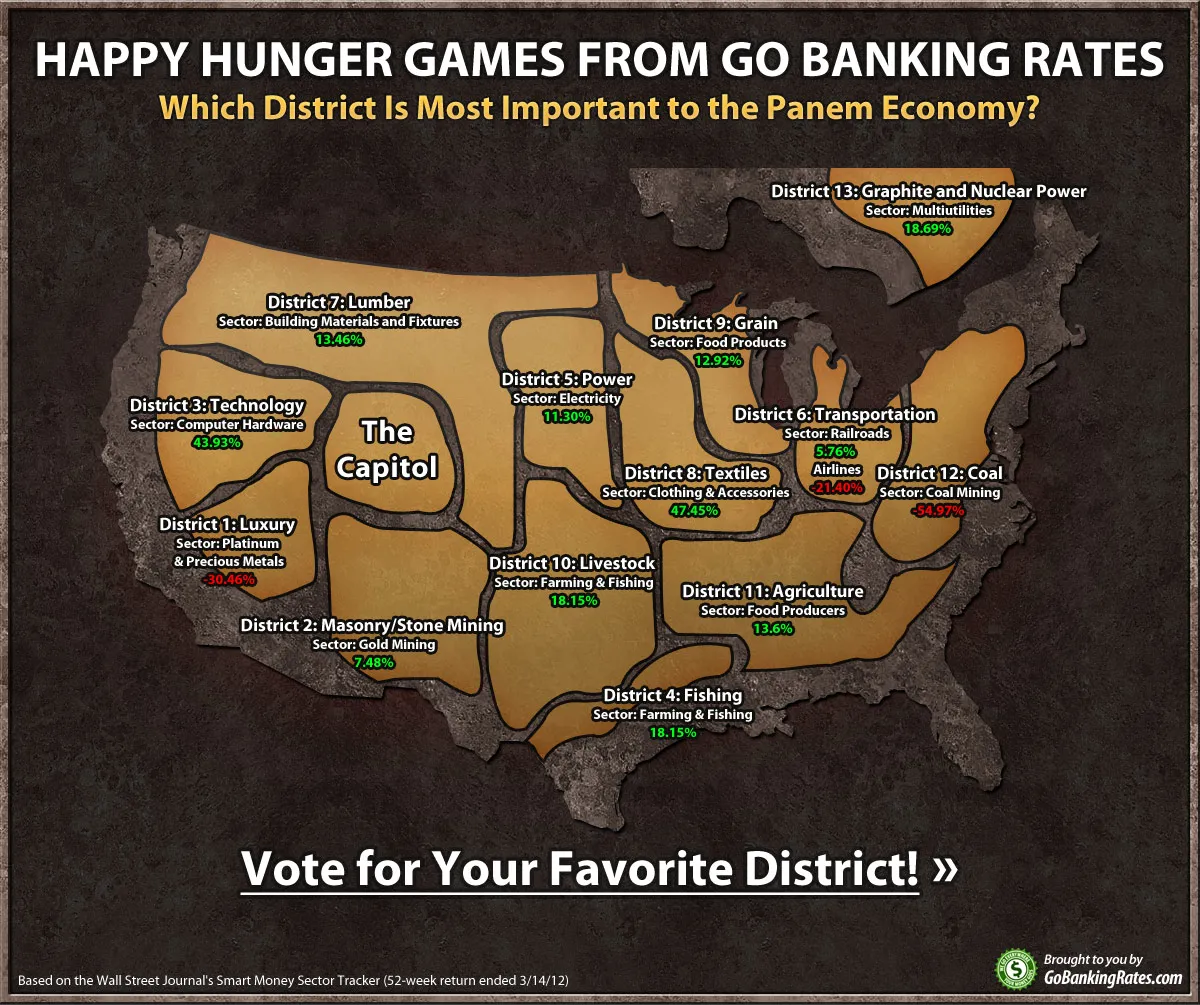 Hunger Games Tributes
The Hunger Games characters that fight against each other are known as the "tributes." On the Day of Reaping, the Capitol selects a male and female tribute from each district who compete in the Hunger Games.
For our investments series, we pick two tributes from each district to battle it out, except instead of people, the tributes are stocks. One stock that is considered to be an attractive future investment is compared against one that is likely to be a loser. Of course, some districts have much stronger "top performers" than others.
Hunger Games Districts — Find Out Which Stocks Are the Best and Worst in Each
Below are the 13 Districts that make up Panem. Each day, we will feature a new district and examine the two opposing stock tributes chosen. Check back on the day we feature your favorite district to see how it compares to the rest, and don't forget to vote for your favorite above.
March 11 — District 1: Luxury March 12 — District 2: Stone Mining March 13 — District 3: Technology March 14 — District 4: Fishing March 15 — District 5: Power March 16 — District 6: Transportation March 17 — District 7: Lumber March 18 — District 8: Textiles March 19 — District 9: Grain March 20 — District 10: Livestock March 21 — District 11: Agriculture March 22 — District 12: Coal Mining March 23 — District 13: Graphite & Nuclear Science
Make Your Money Work for You
—Go Banking Rates is a proud supporter of Financial Literacy. Make the pledge to become Financially Literate. May the odds be ever in your favor!