Food Stamps: Thousands of Alaska Residents Are Without SNAP Benefits After State's Application Process Fails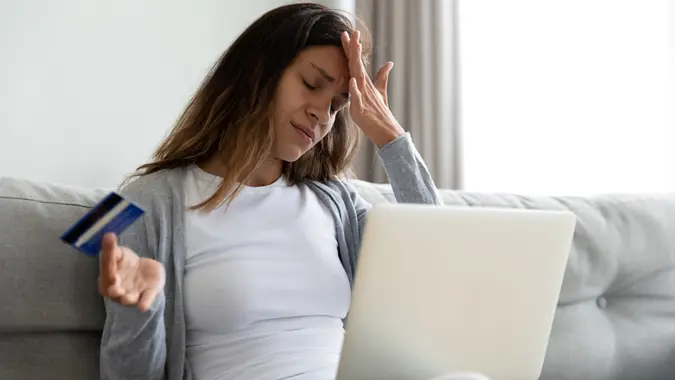 fizkes / iStock.com
Thousands of Alaskans are still waiting for their food stamps, leaving many residents in debt for the months they went without them.
The wait for food stamps, now called SNAP, follows an influx of 8,000 renewal applications in August after the state's pandemic health emergency lapsed. State officials say the Division of Public Assistance is working through the backlog faster, but KTOO reported that eligibility workers were told to cut corners.
In January legislative briefings, Department of Health Commissioner Heidi Hedberg blamed the backlog on legacy technology and the effects of a cyberattack in May 2021. However, officials noted new progress, reported KTOO. Deputy Commissioner Emily Ricci said, "the number of recertifications being processed daily increased substantially last week, which is positive."
Some Alaskan residents have been relying on credit cards while waiting for SNAP benefits just to make ends meet. Others have explored legal options.
Under federal law, the Department of Health (DOH) must provide SNAP benefits to eligible applicants no later than 30 days after the date on the application. Alaska Legal Service filed a case against the state last month, reported KTOO, and this month they're working on 200 cases related to SNAP.
Two SNAP eligibility workers told KTOO that understaffing is behind the slowdown. They've also been working faster because leadership directed them to skip mandatory federal processing requirements. Staff is now approving or denying applications without verifying income or employment. This typically involves contacting a landlord or employer to verify the information.
Make Your Money Work for You
The DOH recently hired 53 new workers and signed a contract with a group to find contract workers to answer phones so that highly trained staff can focus on recertifications. The department is also looking to update technology to speed up processing.
The team focused on the oldest SNAP applications first, according to January briefings, and all September recertifications were issued for SNAP. October applications are now under review.
More From GOBankingRates