5 Staggering Hospital Bills From COVID-19 Patients

7 min Read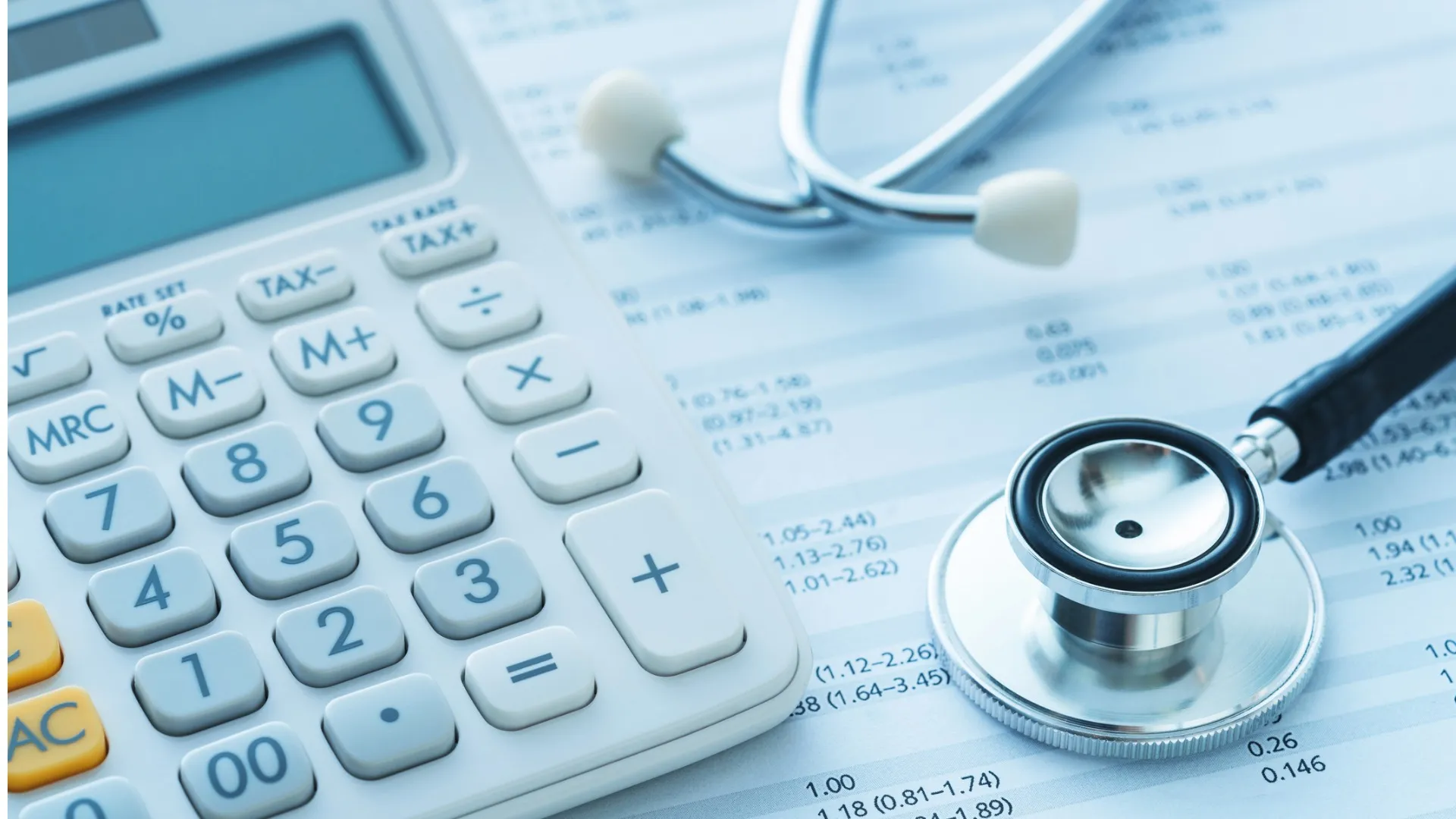 During a global pandemic, not getting medical treatment isn't an option. If someone's feeling ill or worried that they might have contracted COVID-19, it's important to get tested immediately. And if symptoms of the condition worsen, it's imperative that one gets medical treatment.
But there's one symptom that those who have recovered from the virus often don't expect: sticker shock. Living in a country where medical coverage isn't a guarantee often means that the bulk of medical treatment falls on the individual to pay. And if someone's uninsured, then the lifesaving care they've received may rack up into the millions.
What happens to people who receive an enormous medical bill after recovering? Here are five cases in which surviving the virus was the beginning of a financial battle.
Last updated: Oct. 22, 2020
Make Your Money Work for You
$73,363
Marilyn Cortez, an uninsured former cafeteria worker in Texas,  was in the hospital being treated for COVID-19 for the better part of July. When she came home, hoping that the ordeal was over, she was told that her $36,000 bill had been paid for by President Donald Trump. Then, another bill arrived. This one for more than $60,000. Now, her bills have ballooned to more than $73,000.
Will she have to pay? According to hospital reps, the answer is "no." It appears that every one of Cortez's bills has been a mistake, but it's also not clear what the president's program for uninsured individuals suffering from COVID-19 actually covers.
This is especially confusing for residents in Texas, where Cortez lives. Because the state hasn't expanded its Medicaid program under the Affordable Care Act, she's uninsured. Her doctors' bills and medications are also unsubsidized despite the fact that she's on a fixed, low income.
Cortez may not have to pay the $73,000 for her hospital stay, but because she hasn't yet qualified for Medicare due to her age — she's 63 — her family worries about what will happen if her health declines further before then.
Cortez's medications cost $500 a month and she needs to visit a specialist to discuss the blood clots she's developed after she got sick. These COVID-19-related expenses should be covered, The New York Times notes, "but nobody has told her that."
$85,000
Luis Fernandez, who worked in the oil industry before he was laid off in January, contracted COVID-19 in July and spent 16 days recuperating in the hospital. Fernandez is uninsured and though he, too, should have been covered by the president's new program, he received a bill for $85,000.
When Fernandez called the hospital to discuss payment, he told the financial department that he was unemployed. "She wanted me to go back to work, like, tomorrow, so I can start paying them," Fernandez told The New York Times. But when reporters spoke to the hospital, it became clear that the billing department may have been just as confused as Fernandez. 
According to a hospital rep, Fernandez's bills were sent to him in error and are covered due to the nature of his illness.
Make Your Money Work for You
$97,000
John FitzGerald was 96 years old when he died from complications of COVID-19. The combat veteran, who served during World War II, spent 10 days in the hospital before he passed. FitzGerald's death was incredibly hard on his family, but the document they received in the mail after his passing made his death even more agonizing.
An explanation of benefits that was sent to the family recorded the cost of FitzGerald's hospital stay as $97,000. TRICARE, which provides insurance for those who serve and have served in the military, had taken care of $15,000. That left the family wondering just how much of the remaining $82,000 they'd have to pay for.
Numbers for how much a hospital stay can cost vary widely from facility to facility. That's because hospitals can name their own prices when it comes to how much they charge for beds and services. And although insurance can help, treatment by a doctor who's out-of-network (among other things) can trigger huge bills.
FitzGerald's relatives will not have to pay for his care — the explanation of benefits was not, as they feared, a bill — but the document was a sober reminder of how costly a hospital stay can be.
"It's just a shock if whatever is not covered [by insurance], if people have to make up the difference," FitzGerald's son-in-law said. "It's going to be staggering."
$401,885.57
The first bill Janet Mendez received after surviving COVID-19 was for $31,165. Then she got an invoice for $401,885.57. Though the invoice stated that $326,851.63 had been taken off the bill as financial assistance, the 33-year-old was still asked to pay the remaining $75,000.
Mendez, who was out of work and still finding it hard to walk after her ordeal, was aghast. A hospital spokesperson told The New York Times that Mendez received the bills in error. They should have gone to her insurance company instead (or nowhere, had she been uninsured). But that's cold comfort for someone who had to endure numerous calls from the hospital's billing department — calls that Mendez would classify as harassing.
Mendez's share of the bill will likely be under $10,000 — which is still a huge burden — but her main concern is how vague the bills she received were. None of them were itemized. She couldn't tell what medications she had been charged for. And she received bills from individual doctors themselves, too — all of whose rates varied.
Though these mistakes are almost always referred to as "isolated incidents," there are too many to ignore. And the stress of having to deal with these errors could lead to health consequences of their own.
Make Your Money Work for You
$1.1 Million
Seventy-year-old Michael Flor didn't expect to spend two months in the hospital, but when the Seattle resident contracted COVID-19, he had to be hospitalized for 62 days and then spend another two weeks in a rehab facility, where he had to relearn how to walk and feed himself.
Flor lost 60 pounds during the ordeal and had to be treated for pneumonia as well as heart and kidney failure. Having been put on a respirator twice, his medical team wasn't sure that Flor would survive the virus. Though he says he doesn't remember it, family called him on the telephone to say a final goodbye.
Coming home should have been a triumph for Flor, but he arrived to find a 181-page document which detailed every procedure he'd had in excruciating detail. And there was a surprise at the end: A bill for $1.1 million dollars.
Fortunately, Flor only had to pay about $3,000 of the humongous bill. Medicare, supplemental insurance and The CARES act (Congressional funding that works to help hospitals meet the astronomical cost of COVID-19 treatment) took care of the bulk of the bill.
Flor's takeaway is that he knows he was fortunate. Not just because he was able to receive high-quality treatment but because he was able to handle the costs with assistance. He worries about other people in the same situation, though.
"They're fighting for their lives and it's the last thing they need to worry about is, how much is this going to cost?" he said. 
More From GOBankingRates