7 Ways to Celebrate Earth Day for Under $10
These eco-friendly activities are a perfect way to celebrate Earth Day.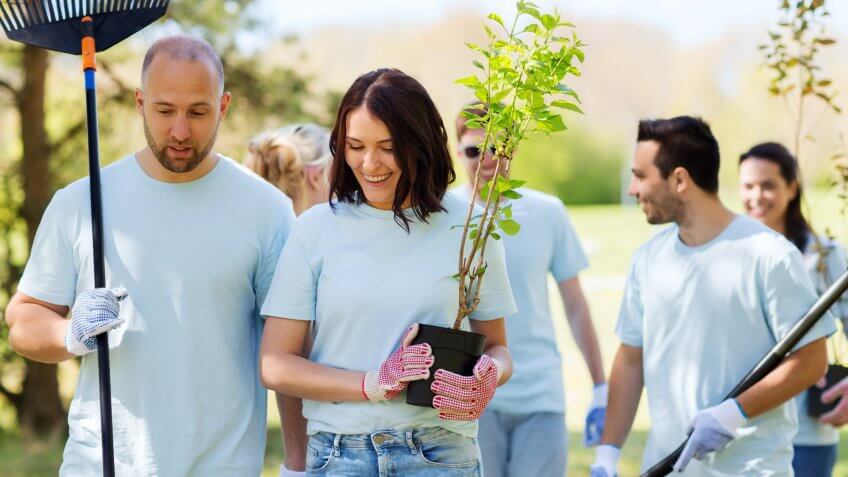 Syda Productions / Shutterstock.com
With April 22 just around the corner, now's the perfect time to start making your Earth Day plans. While some Earth Day events — like the March for Science in Washington D.C. — might require some significant travel costs, you can easily celebrate Earth Day on the cheap.
Here are a few great ways you can celebrate Earth Day with friends and family without spending much money.
Cristian Lisii / Shutterstock.com
Join a Roadside, Park or Beach Clean Up
Cost: Free (or approximately $6 for work gloves)
An easy and eco-friendly way to greet spring is to volunteer at a local cleanup event. Not only will you be doing something great for the earth, you'll also mingle with individuals in your neighborhood who might be able to connect you with other eco-centric opportunities. Even better, volunteering won't cost you a dime — just bring your own work gloves.
Check your local paper or browse upcoming events on Facebook to see what cleanup activities are happening near you. You can also reach out to local environmental groups directly to discuss any cleanup activities they may have planned.
If there isn't anything scheduled in your area, consider organizing your own cleanup. Simply invite friends and family members to a local park to pick up any litter for an hour or two. Be sure to provide trash bags, plastic gloves and drinking water, as well as a first aid kit and safety equipment like reflective vests. Also have a plan for pick up or disposal of the bagged litter.
Check Out: How to Be an Awesome Human Being — Without Spending a Dollar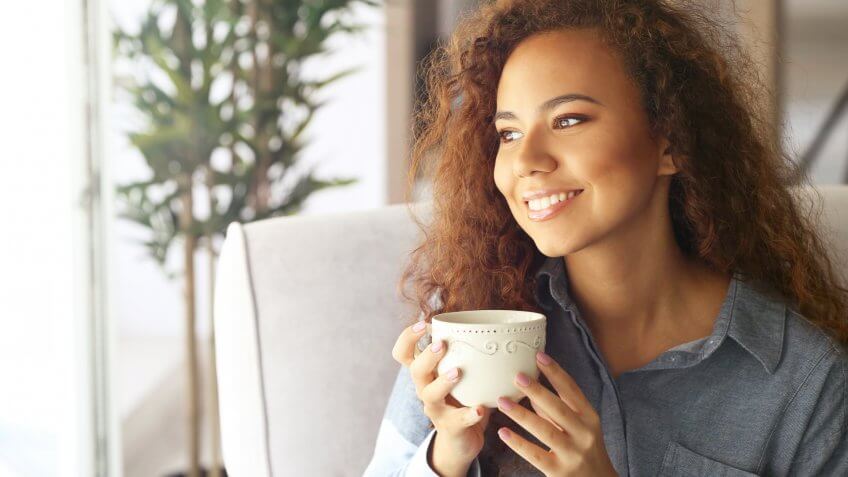 Africa Studio / Shutterstock.com
Invest in Reusable Items
Cost: $10 or less (depending on item purchased)
Replacing disposable items you use every day with reusable items is a great way to welcome spring and reduce your waste moving forward.
A few items you should consider purchasing include a reusable coffee cup, reusable coffee filters and a reusable water bottle. Also pick up a few reusable grocery bags, which can help save money at retailers like Target. To take it a step further, research ways you can reuse other items you commonly throw away, such as plastic food containers.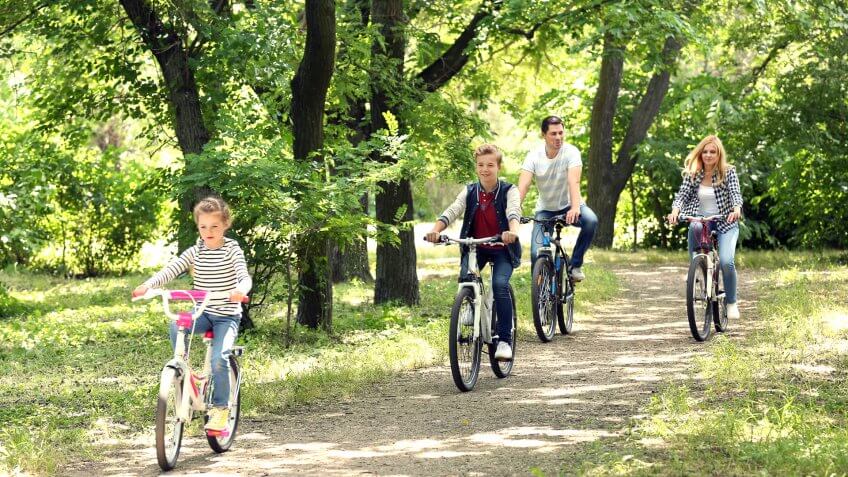 Africa Studio / Shutterstock.com
Go for a Bike Ride or Hike
Cost: Free
Forgo your usual class at the gym and opt to break a sweat outside instead. Biking and hiking are both excellent cardio workouts that can be done just about anywhere.
For a vigorous outdoor sweat session, head out for a rocky hike in a nearby state park or conservation center. If you'd prefer something less strenuous and child-friendly, take a stroll on a walking trail or go for a leisurely bike ride along the beach or through your neighborhood.
You might find you like exercising outdoors so much that you make it a regular event.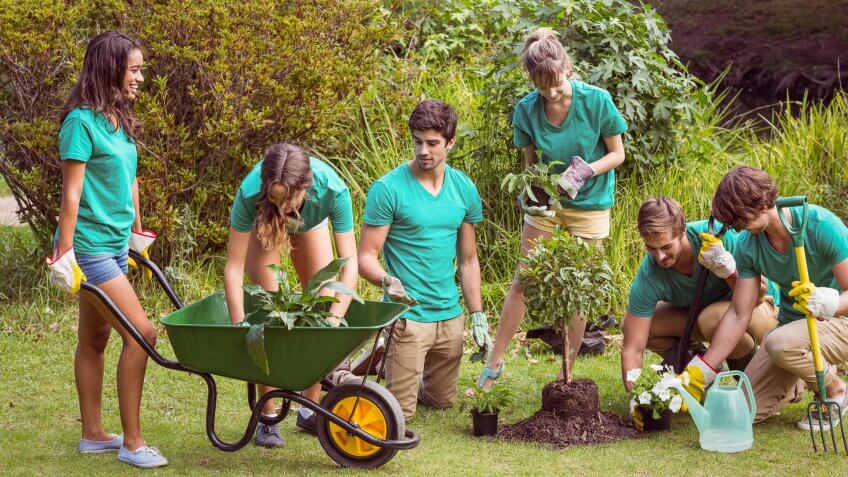 wavebreakmedia / Shutterstock.com
Attend a Tree-Planting Event
Cost: Free (or approximately $5 for gardening gloves)
Planting trees and completing other gardening tasks is a favorite activity for many people in the spring. More trees means greater oxygen emissions, which helps improve the quality of the air for future generations.
Joining a tree-planting event is often free. Simply show up to the designated area with gardening gloves. Be sure to wear long pants, a long-sleeve shirt and close-toed shoes, as tree planting can get messy.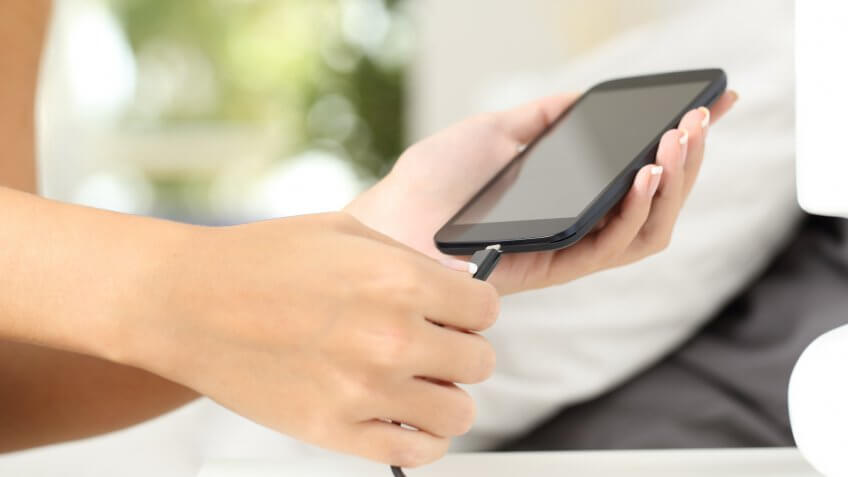 Antonio Guillem / Shutterstock.com
Turn Off and Unplug Electronics
Cost: Free
If the weather is less than fair in your area or you're more of an indoor type, you can still celebrate Mother Earth inside your home. An easy way to do this is to lower your energy use for the day.
Resolve not to use most electronics — everything from from your hairdryer and coffee maker to your laptop and cell phone. Also unplug all non-vital electronics from outlets, as electronics like televisions, computers and printers use electricity even when they are not in use.
To take it a step further, plan a "blackout period" where you will forego electronics entirely — it's a wonderful opportunity to spend quality time with your family. As an added bonus, you'll also reduce your utility bills.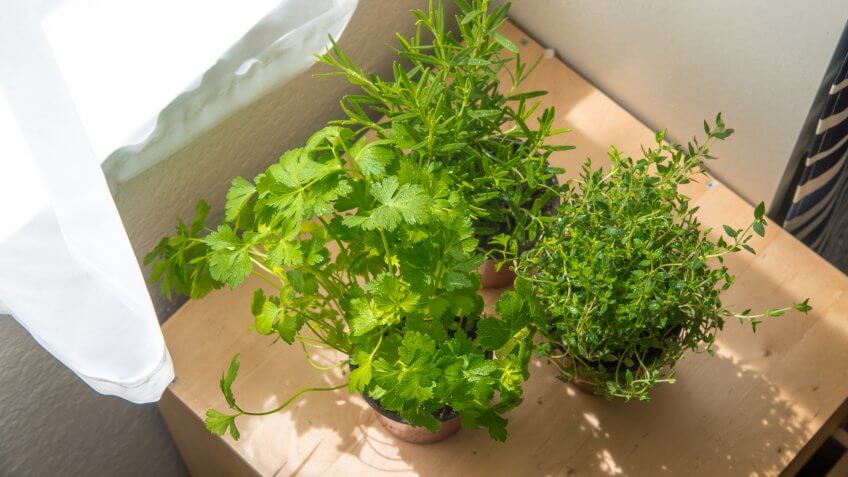 Atsushi Hirao / Shutterstock.com
Plant a Kitchen Herb
Cost: Approximately $10
A delicious way to mark the beginning of spring is by planting your favorite herb in an upcycled planter in your kitchen. Many commonly-used herbs, such as basil and rosemary, are easy to care for, even for those without green thumbs.
Herb seeds, as well as sprouted herbs, and potting mix should be available for purchase at your local gardening center. Making an upcycled herb planter it easy — just cut an empty coffee tin or milk jug in half.
Ask garden center employees or look online to discover how much sunlight and water your new herb needs to thrive.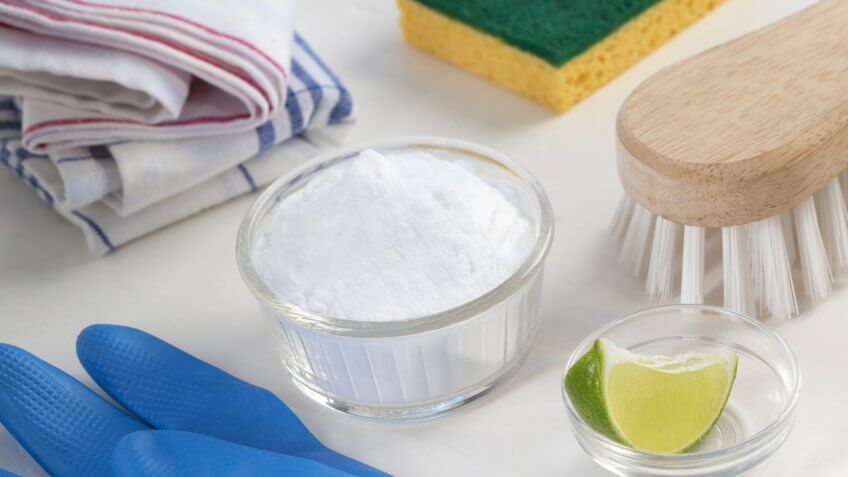 JPC-PROD / Shutterstock.com
Make an Eco-Friendly Cleaner
Cost: Approximately $9
According to the Environmental Protection Agency, chemicals found in many common household cleaners pose a risk to humans and the environment. This spring, rid your closet of all cleaners that contain harmful chemicals and replace them with safer alternatives. Do this by browsing the EPA's list of Safer Choice products or by making your own eco-friendly cleaners.
To make your own all-purpose cleaner and deodorizer, mix four tablespoons of baking soda with one quart of warm water. Add a few drops of scented essential oils for a refreshing natural fragrance. To use, pour the solution onto a clean sponge and wipe.