9 Ways To Fight Inflation So You're Not Spending More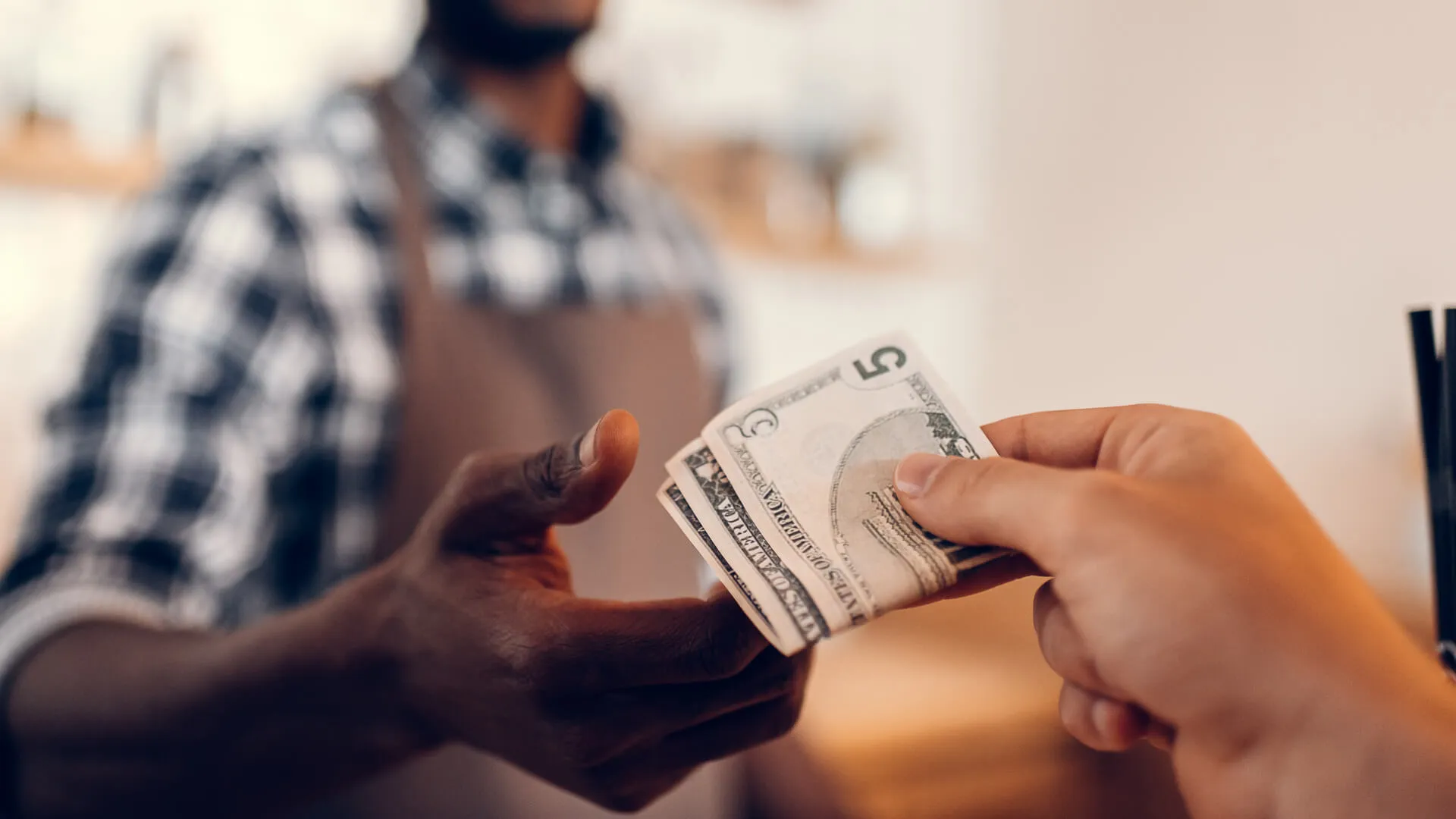 You've noticed prices edging up at the supermarket and skyrocketing at the gas tank lately, and your monthly budget likely is taking a hit. That's because the annual inflation rate in the United States reached a 13-year high of 5.4% in September, up from 5.3% in August but way up from 1.2% in October 2020.
And it's starting to weigh on Americans' psyche.
"During the past five months consumers have become much more concerned about rising inflation and slower wage growth and their negative impact on their living standards," the University of Michigan Surveys of Consumers and economist Richard Curtin, director of the surveys, reported at the time of the release of September data.
And the time has come to fight back. How? Following these nine tips can help you to keep inflation from impacting your budget.
Last updated: Oct. 26, 2021
Raid Your Pantry…
Chances are you might have bought canned fruits, soups and beans, boxes of pasta and jars of spaghetti sauce on a previous sale. Now is the time to inventory what you have. You don't want items to expire, and you also don't want to rebuy what got moved to the back of your shelf. You'll probably find enough ingredients for the start of several good meals. You might be surprised by what you can make by adding some fresh ingredients, such as cheese or meat.
Inflation's Ups and Downs: 

…Then Stock Up Again
Take a new approach to shopping for household staples to save money by buying in bulk. Shop the loss leaders at your local grocery store and stock up, or put your membership at the warehouse club to its highest use. You'll guard against future price increases and also benefit from the bulk discount. Plenty of items — canned goods, toilet paper, detergent and such — can be bought months in advance. But what if you don't have storage space or a big enough family to warrant a dozen large cans of tomatoes at once?
"Consider purchasing in bulk but splitting the cost," said Julie Ramhold, a consumer analyst with DealNews.com, a shopping comparison site. "Grocery bills will get more expensive, but consider purchasing in bulk from warehouse stores. Often the price per unit will be cheaper than shopping at a regular grocery store, but you'll save even more if you can actually split the cost with friends and family. One of the biggest downsides to shopping in bulk is that you have to find somewhere to store all the items and it can be pricier upfront, but if you can split the cost and the supply with friends and family, you'll save even more."
Read: 
Make Your Money Work for You
Plan Your Meals
Now that you've restocked your shelves, put what you bought to good use through meal planning and maximize what you cook. Knowing in advance what you'll make cuts down on last-minute fast food stops, saving money and likely prompting healthier eating, too.
"The best way to fight inflation is to cook dishes that can last for several days and those ones that can be made from leftovers," said Gian Moore, the marketing director at DIY website Mellowpine. "Cooking can be pretty creative and fun, and with the groceries becoming more expensive, we might be forced to bring up our creativity on the table to  keep our budget in check. A good way to do it is to browse the internet and see some low-budget dishes, dishes that can be made for several days and that can stay, and those ones which can be turned into new ones seamlessly if you're left with leftovers."
In the News: 
Put Your Money To Work
If your money is lingering in your near-zero interest savings account or sitting in your home, now is the time to make a change, said Brian DeChesare, the CEO of financial career platform Breaking Into Wall Street.
"One way to fight inflation and maintain your household budget is to move your savings into a high-yield account," he said. "When inflation hits, your cash is essentially worth less today than yesterday. If you've got an emergency cash fund in a safe at home, it's time to move that into a savings account. You'll need to do your homework, and consider in detail things like fees, minimum balance, compounding methods, and the interest rate itself, of course. But when fighting inflation, one of the most important things you can do is move any cash you've got into a savings account."
Make Your Money Work for You
Revisit Subscriptions
In today's subscription-based world, from video games to streaming services to introductory offers we signed up for and never canceled, you could be paying for subscriptions you just aren't using. Closely going through your credit card statements and bank account might reveal you're paying for things you forgot about long ago.
"We found that we were still paying for Xbox live for the kids' Xbox they hadn't turned on in years," Moore said. "Canceled that and then also sold the Xbox. We saved about $50 a month just on subscriptions, easily."
See: 
Cut Gas Costs
As the price to fill up your tank seems to go up each day, reducing your gas costs becomes more essential. Fortunately, several easy ways exist to do it. Start by downloading a price-finder app, such as Gas Buddy, to help you find the cheapest per-gallon price in your neighborhood. Then, plan out your routes to maximize efficiency by doing all of your errands in the same area at once instead of back and forth on multiple days. Carpooling to work also could provide savings.
Put the Credit Cards Away
Paying by cash will force you to stick to a budget, and that's crucial in times of inflation, said Matthew Paxton, the founder of Hypernia, a site for gamers.
"Make a firm commitment to only spend cash if you're serious about cutting costs. If not permanently, at least for the time being," he said. "People who pay with cash are more frugal than those who use credit cards because they are forced to keep track of every dollar spent. When you pay with cash, you're unable to spend more than you earn."
Go Generic
If you're not already using generic products, now's a time to give them a try, said Christen Costa, the CEO of Gadget Review.
"My best tip is to switch to generic whenever possible," he said. "I know many people scoff at this, but the vast majority of store-brand items are made by the same companies that make the brand name stuff. The quality isn't any lower, it's just a marketing tactic that allows them to reach more customers. There's no need to keep buying Tylenol for example when [store] brand acetamenophin is just as effective."
Make Your Money Work for You
Buy Used
Thanks to the internet, ways abound to buy what we need in gently used form.
If you need to buy something, think about buying it used instead of new," said Becky Blake, the founder of TwentyFree, which teaches millennials how to achieve financial freedom. "Shopping at thrift stores and secondhand shops will help you save money, and the prices of used items like housewares and clothing don't typically increase with inflation like the prices of new products. If you don't want to go out to the store, you can even buy used items on online marketplaces like Amazon, eBay and OfferUp. For less cash, you can get an item which is as good as new without the high price tag."
More From GOBankingRates