How I Keep Other People's Money Problems From Becoming My Own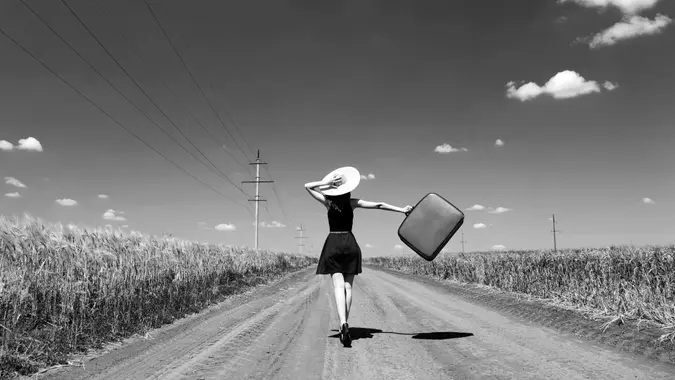 Masson / Shutterstock.com
A lot of pressure to live beyond your means comes from the people you're closest to. You may have family members with financial troubles who lean on you for help, or friends insisting on expensive nights out.
If you're trying to stick to a budget or save for a big money goal, it's so hard to turn down the people you love the most. After all, you want to help family when they need it and you want to spend time with your friends. But if doing this means you can't afford the things you want and need, your life will forever be out of balance.
Click to read more about how lifestyle inflation cost one man an extra $8,000 a year.
When it comes to my finances, my technique is to essentially tell my money where to go. It takes confidence to take control of your money in this way, but I find that it frees my budget up for the things that are important to me. Here's how I do it. You might find these methods work for you, too.
I Stay Debt-Free
Debt is something most people take on at some point in their lives, and it's not necessarily a bad thing. Debt allows you to make big purchases, like buying a house or a car, or going to school, without draining your savings.
Make Your Money Work for You
I've owned a house before and am considering buying again in the future. For now, though, I live debt-free.
Without those hefty monthly debt payments, you have so much more freedom to budget your money toward things that matter to you. You're more flexible, too. It's easier to leave a job you hate, relocate to another city or start a business.
Be careful with credit cards, as they make it all too easy to rack up debt living beyond your means, especially if you surround yourself with people who live a more expensive lifestyle than you can afford.
Read: 12 Essential Money Tips for Every Phase of Your Financial Life
I Prioritize My Spending
I'm not one to deny myself a fancy dinner, delicious cocktail or spontaneous girls' trip, so I never shame my clients who value things like that, too. But the reason I can say yes to the things I like is that I say no to the things that aren't as important to me. This can be hard to do because saying no means letting people down. But when you overload your schedule with expensive activities, you leave little downtime (and money) for what really matters: those close friends and relatives who truly love and need you.
Make Your Money Work for You
Repeat after me: An invitation to the destination wedding of that college friend you haven't spoken to in 10 years is not a jury summons. You can send a modest gift and a nice card, and save that money to visit your best friend or help send your niece through college. Focus on what actually matters.
More on Money Choices: 16 Biggest Financial Mistakes You're Probably Making
I Prepare for Emergencies
Your house will need repairs, your car will break down, or you'll need to drop everything to fly to a funeral. Your loved ones will face emergencies, too, and may need your help.
One of the first things you should do when establishing your budget is to fund emergency savings. Start with a month of living expenses, and eventually work your way up to three to six months if you can. That way, when the unexpected happens, you can still support yourself and your family for a few months without taking on any debt.
When I work with clients, an emergency fund is one of the first things I discuss with them if they haven't created one yet. It's one of the best ways to stay financially solvent when life happens.
Make Your Money Work for You
Don't let other people's money issues become your own. Focus your time, energy and money into the things that matter — and forget the rest.
Click to read more about when to use your emergency funds.
More From Our Smart Money Squad:
Make Your Money Work for You