Best and Worst Deals at Whole Foods

8 min Read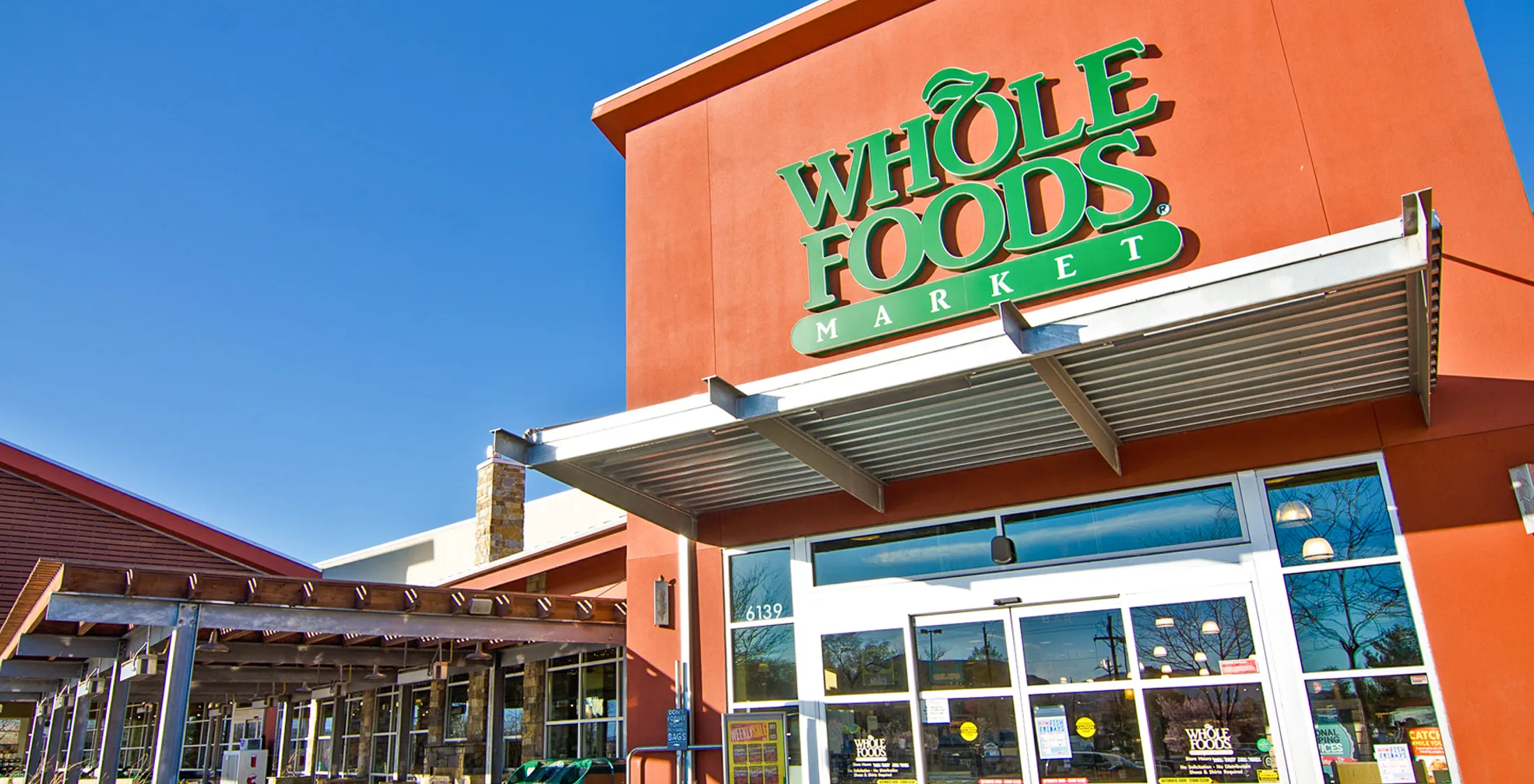 Whole Foods dubs itself "America's Healthiest Grocery Store." But, this grocery chain that specializes in organic fare is also known as a pricey place to shop for food. And for parents trying to raise a family and grow their wealth at the same time, groceries can take a huge bite out of their budgets.
If you're looking to save money on food, you probably don't want to do all of your shopping at Whole Foods. However, the company has made recent moves to make shopping at the upscale grocer more affordable.
For example, earlier this year, Whole Foods began opening 365 by Whole Foods Market stores, which were "designed around affordability and convenience," said co-founder John Mackey in a press release. "Through lower capital and operating costs, we are able to offer great values to our customers, and the response has been overwhelmingly positive."
To help you figure out what to buy and skip at this grocer, GOBankingRates.com talked to consumer and money-saving experts. Click through to see their best and worst deals so you can don't want to do all of your shopping at Whole Foods.
Make Your Money Work for You
10 Best Deals at Whole Foods
You can find several items at Whole Foods that cost the same or less than at other grocery stores. Be sure, though, to check WholeFoods.com for coupons. You might also find Whole Foods coupons by searching coupon sites.
Teri Gault, grocery-shopping expert and author of "Shop Smart. Save More," recommended signing up for email notifications from discount gift card site Raise.com so you'll know when discounted Whole Foods gift cards are available and can buy them to use in the store.
Here are 10 products, in particular, that are typically good deals at Whole Foods.
1. Olive Oil
Gina Briles, who has researched Whole Foods' prices versus those at other grocers for Cheapism.com, said one of the best deals at Whole Foods is its 365 brand organic olive oil, which is priced lower than name brands and other supermarkets' own organic brands.
According to Briles, a 33.8-ounce bottle of non-organic 365 Everyday Value olive oil was about $4 less than the same size jar from Safeway Signature Select — one of the best generic brands for saving money.
2. Balsamic Vinegar
The 365 Everyday Value organic balsamic vinegar is a great deal, said Gault. It costs about 25 percent less than Newman's Own organic balsamic vinegar sold in supermarkets, and it's richer and thicker, claimed Gault, who considers herself to be a balsamic aficionado.
3. Organic Milk
A gallon of Whole Foods 365 Everyday Value organic milk cost 50 cents less than organic milk found at Safeway, found GOBankingRates.
If you buy organic milk primarily to avoid the growth hormone given to cows, you can save even more by buying conventional milk that has an "rBST free" seal on the label, said Gault.
Make Your Money Work for You
4. Non-Dairy Milk
For those who can't consume dairy or choose not to, Whole Foods has competitive pricing on its store-brand milk alternatives. According to research by Cheapism.com, 365 Everyday Value organic almond milk and soy milk is 60 cents to 70 cents less than some brands found at Safeway.
When these and other non-dairy milks go on sale at Whole Foods, you can stock up and save as much as 50 percent per ounce as compared to the refrigerated 64-ounce varieties, said Gault.
5. Organic Chicken Broth
A 32-ounce carton of 365 Everyday Value organic chicken broth at Whole Foods is priced 30 cents less than Safeway's O Organics broth, according to Cheapism. GOBankingRates also found that it was 30 cents cheaper than the organic broth at Walmart.
6. Peanut Butter
Whole Foods' natural peanut butter is cheaper than similar peanut butter sold at grocery stores, said Kyle James, founder of coupon and deal site Rather-Be-Shopping.com. "If you buy a case, ask about a 15 percent quantity discount," he said.
Cheapism also found that a 16-ounce jar of Whole Foods' almond butter costs $6.99, which is cheaper per ounce than Kroger's Simple Truth 12-ounce jar of almond butter and the Maranatha brand at Walmart.
7. Vegetarian or Vegan Sausage
If you love sausage but not meat, you can get a good deal on the vegetarian variety at Whole Foods.
"In particular, check out the Tofurky vegan sausage links at Whole Foods, as they're typically priced 30 percent to 40 percent cheaper than at your local grocery store," said James.
8. Organic Coconut Oil
If you like to use coconut oil for cooking or skin or hair care, you'll probably get a good deal on the Whole Foods 365 brand. According to Cheapism.com, a 14-ounce jar is $1 less than Safeway's O Organics coconut oil. And GOBankingRates found that the 365-brand jar was $1.50 less than Spectrum Coconut Oil at Safeway.
Find Out: How to Stop Paying for Stuff
Make Your Money Work for You
9. Organic Canned Beans
"If you regularly stock up on canned organic black beans, you should only be buying them from Whole Foods," said James. In particular, the 365 brand is a great deal, he added.
10. Organic Maple Syrup
Whole Foods' 365 Everyday Value organic maple syrup is about 40 cents less per ounce than Safeway's O Organics syrup, according to Cheapism.com. And GOBankingRates found that the 365 brand price per ounce beat smaller bottles of syrup at Kroger and Walmart by more than 10 cents.
10 Deals to Skip at Whole Foods
Although you can find many deals at Whole Foods, some items are priced much higher than similar products at other supermarkets. In 2015, Business Insider compared 31 items at Whole Foods and Kroger, and found the bill was $60 higher at Whole Foods.
If you want to avoid overspending at Whole Foods, don't buy these 10 items in particular.
1. Beef
Although Whole Foods does have sales on meat, its prices rarely go as low as supermarket sale prices, said Gault. And, Whole Foods' "regular prices are most always higher than supermarkets' regular prices on any meat, whether organic or not," she added.
2. Organic Chicken
Whole organic chickens usually cost around $4 per pound at Whole Foods, while the average price at supermarkets is $3.50 per pound, Gault said.
3. Cereal
Instead of shopping at Whole Foods for cereal, you might want to check out other supermarkets and retailers for lower prices.
"Name-brand cereals, crackers, cookies and other packaged items will frequently be less expensive at supermarkets or discount stores that carry the same brands (Walmart, Target)," said Stephanie Nelson of The Coupon Mom.
4. Gluten-Free Items
Whole Foods carries a lot of gluten-free items, but they're not as affordable as offerings at Sprouts or Target, said Gault. "Expect to pay 10 percent to 30 percent more for gluten-free at Whole Foods," she said.
For example, Whole Foods carries Nature's Path buckwheat gluten-free waffles, as does Target. At Target, they cost about $2.99, said Gault. But, they can cost more than $3 at Whole Foods, depending on where you shop.
Make Your Money Work for You
5. Roasted Chicken
Whole Foods' deli offerings are beautiful — but marked up, said Gault. For example, whole non-organic roasted chickens are regularly priced at around $9 at Whole Foods. However, the regular price for roasted chickens at supermarkets averages $5 to $7, she said.
6. Fish
Whole Foods states on its website that its seafood department sources from "responsibly managed fish farms and fisheries." Perhaps that explains, in part, the higher price of its fish.
For example, the regular price of wild swordfish steak at Whole Foods is $13.99 per pound — $11.99 on sale, said Gault. However, the average regular price is $11.99 per pound at supermarkets, with sale prices averaging $6.97 per pound, she said.
7. Frozen Foods
Many convenient frozen foods cost more at Whole Foods, said Gault. For example, Van's frozen waffles are regularly priced around $3.79 at Whole Foods, while the regular price at Target and Sprouts is $2.99, she said.
8. Produce
The regular price of organic and conventional produce is generally higher at Whole Foods than supermarkets, said Gault. In fact, in-season organic produce is usually a featured sale item in supermarkets.
For example, toward the end of the summer, when grapes are in season, supermarkets typically sell the non-organic variety for 77 cents to 99 cents per pound, she said.
9. Specialty Cheeses
Don't expect to find deals on artisan and imported cheeses at Whole Foods. You'll likely find much better deals at warehouse clubs, such as Costco.
There's less variety at warehouse clubs — and you have to buy a larger quantity — but specialty cheese prices will typically beat prices at Whole Foods and other grocers, said Gault.
"Expect to pay half as much for the same or comparable specialty cheese at club stores," she said.
10. Eggs
Whole Foods should not be your go-to place for eggs if you're looking for a deal. Business Insider found eggs are almost $1 less per dozen at Trader Joe's than at Whole Foods.
About the Author