10 Most Valuable Star Wars Merchandise Worth $341,664
A long time ago, in a galaxy not so far away, Star Wars was my lifeblood. Growing up in the early 1980s, I dressed up as Darth Vader for Halloween. I had the posters on my bedroom wall. I saw "Return of the Jedi" in its first theatrical run and, of course, had an assortment of toys.
At six years old, I was clueless to the fact that my toys could someday be worth a great deal of money, so I used them as any other kid would. But for collectors who bought and saved their Star Wars merchandise, you might be in possession of some expensive memorabilia. Find out which old school Star Wars toys and collectibles are now worth a great deal of money.
Read: 'Harry Potter,' 'Jurassic Park,' 'Avengers' and 14 Other Multi-Billion Dollar Movie Franchises
1. Han Solo With Blaster Gun: $1,000
An Episode IV-era Han Solo with blaster gun in its original late 1970s packaging picks up an impressive $1,000. The toy was one of the original dozen characters released when the first film hit theaters in the summer of 1977.
2. Luke Skywalker With Telescoping Lightsaber: $1,000
The perennial hero of the Star Wars franchise is arguably the first action figure responsible for kicking off the Star Wars collectible revolution. TheRichest claims that while "A New Hope" was being filmed in 1976, the Mego Corporation turned down an offer to manufacture Star Wars toys.
Kenner Products agreed to the project and eventually had to set up a mail order system for the original figures when it failed to keep up with demand. The Luke Skywalker action figure with telescoping lightsaber was one of the toys offered. Find one of these today and you've got a rare item worth $1,000.
3. Anakin Skywalker: $3,400
When George Lucas re-released the original trilogy, he made some changes that didn't sit well with fans, such as replacing the original Anakin Skywalker played by Sebastian Shaw at the end of "Return of the Jedi" with a hologram of Hayden Christensen.
As a result, demand for the original Shaw-modeled Anakin figurine produced by Kenner Toys skyrocketed in value. Now a golden find for collectors, it's worth more than $3,400.
4. Darth Vader With Lightsaber: $7,000
Apparently, I'm not the only one who misplaced Darth Vader's weapon of choice. The double-telescoping lightsaber on this figurine was prone to parting ways from Vader's black-gloved grip. Intact, this toy can fetch you between $6,000 and $7,000.
5. Cardboard Death Star: $8,764
For me, the most coveted Star Wars toys weren't individual figurines but the environments in which they could interact — and apparently, I wasn't the only one. A 1978 folding cardboard version of the Empire command center sold this past June for over $8,700.
6. Medical Droid FX-7 Figurine: $12,000
FX-7 might not have the same ring as the beloved C-3PO or R2-D2, and his blink-or-you'll-miss-him role in Episode V doesn't even seem to warrant making an action figure out of him. But the medical droid who nurses Luke Skywalker back from his deep freeze on Hoth sold for $12,000 in February 2014, noted TheRichest.
7. Vinyl Cape Jawa Action Figure: $18,000
Those wily sand bandits best known for zapping R2-D2 in the desert don't play a major role in the first film, yet an unopened Jawa figurine is one of the most coveted Star Wars items on the market, worth enough money to buy a compact car.
If you have a Jawa action figure with a vinyl cape, you've got an early model of the toy from 1978, which is far more coveted than the later model, which came with a fabric cape. Some collectors have gotten away with these toys at a steal. Mental Floss noted that earlier this year, one collector bought a Jawa toy at an auction for $16,500.
8. Rocket Firing Boba Fett: $22,500
To promote Boba Fett's appearance in the upcoming "The Empire Strikes Back," Lucasfilm and Kenner Products held a mail-in proof of purchase promotion to win a Boba Fett action figure with workable, firing rocket launcher. When the small parts were deemed a choking hazard, the toy was pulled and replaced with a non-rocket backpack version (which goes for $2,000). Yahoo Movies notes an unused prototype version of the original Boba Fett was recently auctioned off on eBay for $22,500.
9. Princess Leia's Gold Bikini: $96,000
Princess Leia's gold metal bikini in "Return of the Jedi" is an iconic costume from the Star Wars film series. Last month, Hollywood auctioneer Profiles in History sold the costume to an anonymous bidder for $96,000, according to The Guardian. The costume came with a letter of authenticity from Richard Miller — who designed the costume — on behalf of Lucas' production firm Industrial Light and Magic.
10. Chewbacca's Costume Head: $172,000
Chewbacca heads are a dime a dozen in stores and online, but this is one costume piece that's sure to break your Halloween budget. This screen-used Chewbacca head was worn by Peter Mayhew himself in the original movies in the 1970s and 1980s. Made from genuine yak hair and mohair, it sold for $140,000 at an auction three years ago, according to JustCollecting.
About the Author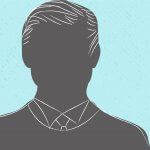 Paul Sisolak joined the GOBanking Rates team in January 2012 and has an extensive news reporting background, where he was primarily a staff writer for several major print newspapers and other noteworthy publications.