12 Smartwatch Money Apps
Download, sync and save with these 12 money-saving apps.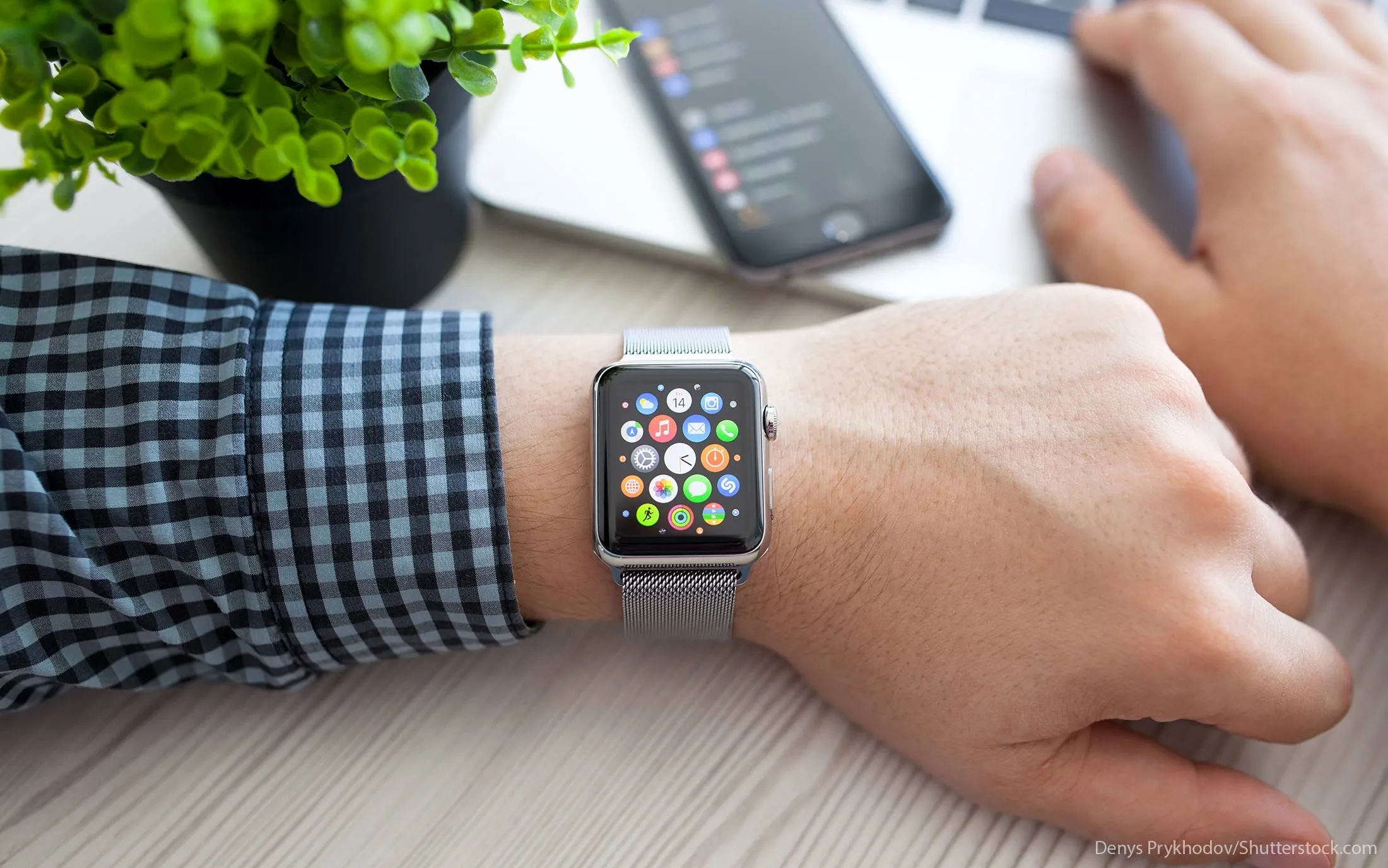 In the past, smartwatches were little more than a tech accessory for simple apps and games. These days, innovations like the Apple Watch and Android Wear are equipped with innovative features that make them more akin to tablets and computers.
If you own one of these sleek and savvy watches, a number of money apps can help you take control of your bank, credit and loan accounts — or else find other ways to save. Many smartwatch apps are free to download or available for a nominal charge. Here are our top 12 picks from among smartwatch money apps.
12 Money Apps for the Apple Watch and Android Wear
Managing your finances has never been easier thanks to a variety of smartwatch apps that allow you to do everything from create a budget to get preapproved for a mortgage. GOBankingRates found 12 great Android Wear and Apple Watch apps that can simplify your life and improve your financial health.
Read: 10 Best Apps for Timid First-Time Investors
1. Acorns
Cost: Free
Download: Android Wear / Apple Watch
Acorns is an investment app that allows you to invest your spare change from daily purchases to lump sum deposits. There are no account minimums, no commissions and you can transfer your money in or out of your account anytime. The Acorns team takes care of building and monitoring your portfolio. Management fees are $0 for students and users under 24 years of age, $1 per month for accounts under $5,000 and 0.25 percent per year for accounts over $5,000.
Make Your Money Work for You
2. Ally's ATM & Cash Locator
Cost: Free
Download: Android Wear / Apple Watch

This Ally Bank app makes wasting time searching for an ATM a thing of the past by providing you with information on the five nearest ATM and/or cashback spots. Your search results will include location name, distance and full address — whether it's an Allpoint ATM, regular ATM or cashback location — plus directions. This app is free and you don't even have to be an Ally Bank customer to use it.
See: 12 Highest-Rated Bank and Credit Union Apps
3. Mint
Cost: Free
Download: Apple Watch
Keep track of all your accounts, cards and investments in one easy-to-use interface with the Mint app. Monitor your spending, make a budget, set up bill pay reminders and get tips to help you save money. This free money manager also allows you to check your credit score for free and teaches you how to improve it.
4. BillGuard by Prosper
Cost: Free
Download: Apple Watch
BillGuard by Prosper is one of the more unique money apps because it helps you manage your spending and keeps your accounts safe from fraud. Highlights include spend analytics by category; the ability to track your TransUnion credit score and data on contributing factors; real-time alerts for any potential fraudulent charges; and advanced identity-theft protection.
Make Your Money Work for You
5. Wear Tip Calculator
Cost: Free
Download: Android Wear / Apple Watch
If you frequently have trouble figuring out tip at restaurants, Wear Tip Calculator can be quite handy. Simply enter the total amount of the bill and the tip percent you would like to leave, and the app will tell you exactly how much to tip. An in-app purchase unlocks a split-pay feature, allowing you to accurately calculate your share of the check.
6. Zillow
Cost: Free
Download: Android Wear / Apple Watch
Zillow is one of the few smartwatch apps available for Android Wear that helps you explore real estate listings. The app allows you to search rental and sale listings, get preapproved for loans, get directions to home and record notes. The Zillow app also lets you find open houses nearby and compare listing prices.
7. Chronicle
Cost: $14.99
Download: Apple Watch
Make late bill payments a thing of the past with the Chronicle app. Chronicle sends you reminders to pay your bills — even when the app isn't running. Keep proof of payment for each bill, pay bills with an integrated browser and set up calendar reminders. The app also syncs with iCloud and Dropbox.
Make Your Money Work for You
8. PortfolioWatch
Cost: $1.99
Download: Apple Watch
The PortfolioWatch app allows you to quickly and easily monitor your portfolio and any exchange worldwide. On your Apple Watch, view a breakdown of individual shares and drill down to chart performance in the last week.
9. Discover Mobile
Cost: Free
Download: Apple Watch
If you have a credit card, bank deposit or personal loan account with Discover, this app makes it easy to manage it from anywhere. Discover cardholders can use the app to check card balances; view account information; make and edit payments; add a card to Apple Pay; and manage rewards. Bank deposit and personal loan account holders can view account details, transfer money, pay bills, deposit checks, find ATMs, view statements, use a secure messaging system and make personal loan payments.
10. Pennies
Cost: $4.99
Download: Apple Watch
Pennies helps you manage your budgets and spending habits so you're always in tune with your finances. Create multiple budgets and get advice on whether you should spend or save. You can also back up and share your budgets across iOS devices and get daily spending limits. When you're overseas, you can convert your budget to another currency so you can stay on track.
Make Your Money Work for You
11. Wallet Budget Tracker
Cost: Free to $5/month
Download: Android Wear
The Wallet Budget Tracker is one of the more comprehensive Android watch apps, because it has a cloud synchronization feature and offers single, couple and family plans. Use this app to check the balance of your accounts, monitor spending, make shopping lists, create budgets, manage debt and keep track of warranties with your family. The app even doubles as a calculator on the go. Pricing plans are based on usage and range from free to approximately $5 per year for a family account.
12. Redfin
Cost: Free
Download: Apple Watch
If you're planning to buy or sell a home in the near future, Redfin is one of the only personal finance apps solely focused on real estate. Receive notifications every 15 to 30 minutes when MLS real estate listings are updated, gain access to sold home financial data, find out which properties are likely to sell the fastest and get updates when a new listing matching your criteria goes up.