Best Money-Saving Apps of 2020
Use these apps to help streamline your finances and make money.
Money-saving apps are technology's answer to a common American problem: setting aside enough cash. Although many financial advisors recommend that savers put away 10% to 20% of their paychecks, the truth is, that's a lofty target for many Americans. Money-saving apps can help people save more in a variety of ways, from psychological motivation to automatic investing to better budgeting. When the time comes to look for new methods to help you save, these 10 apps might nudge you in the right direction.
Check out this guide to the best money-saving apps of 2020 and see which is the best for you:
What Are Money-Saving Apps?
Money-saving apps use the power of your smartphone to make it easier for you to save money. How much power you want to hand over to your money-saving app is up to you. These apps range from passive reminders to mind your budget to active managers of your investment portfolio. However they operate, their purpose is to help you organize and/or improve your financial situation.
Make Your Money Work for You
Sponsors of
The Best Money-Saving Apps
Although the goal of all money-saving apps is to help your finances, some are much more effective than others. Take a look at these tech-savvy ways that you can improve your personal money management.

1. Acorns
Acorns is a savings and investment app that automates the entire process for users. Although Acorns now offers three levels of accounts, the most basic "Invest" level rounds up purchases made from a linked account, debit or credit card to the nearest dollar and invests that extra amount. The other two levels of accounts are Acorns Later, which is an IRA account, and Acorns Spend, a checking account with a debit card.
Cost:
$1 for Invest

$2 for Invest + Later

$3 for Invest + Later + Spend
Pros:
Rounded-up purchases make investing painless

IRA and checking accounts available

Robo-advised portfolio
Cons:
Can be an expensive option if you have small balances invested

Can't select your own investments
Best For: Acorns is best for those new to saving who want an automated savings account managed by a robo-adviser.
Where To Download the App:
Make Your Money Work for You
Sponsors of
Related: Apps Every Type-A Person Need To Organize Their Finances

2. Qapital
Qapital is a customizable app that lets you create savings goals and rules for how and when money is automatically transferred to your savings account. In many ways, the app works like competitor Acorns, rounding up purchases and depositing the additional amount into your savings account. Qapital also has three tiers of membership. With Qapital, you can invest in pre-built portfolios, access a debit card, divvy up significant deposits and take on financial challenges known as Money Missions to help learn how to use your money more efficiently.
Cost:
Qapital Basic, $3 per month

Qapital Complete, $6 per month

Qapital Master, $12 per month
Pros:
Easily customizable savings parameters

Debit card and robo-advised exchanged-traded-fund portfolio options available
Cons:
Best For: The Qapital app can appeal to a wide range of users, from those looking for basic money management assistance to those needing a debit card and advanced financial education. But it's not good for cost-averse customers.
Make Your Money Work for You
Sponsors of
Where To Download the App:

3. Personal Capital
Personal Capital is one of the most comprehensive financial apps available. Users can link their bank accounts, credit cards and investment accounts to see their complete financial picture in one location. The app will help analyze your investment performance, your cash flow, net worth and other financial metrics. You can hire the experts at Personal Capital to manage your portfolio for you for a fee.
Cost:
App is free

Personal investment management rates run from 0.49% to 0.89% of assets
Pros:
A comprehensive look at your complete financial picture

Free basic version
Cons:
Comparatively high management fees

Might have to manually input some of your accounts
Best For: The free version of the Personal Capital app is a good choice for investors looking to monitor their personal financial accounts or analyze their net worth, cash flow and investment fees.
Where To Download the App:
Everything You Need To Know About Budgeting: How To Create a Budget You Can Live With
Make Your Money Work for You
Sponsors of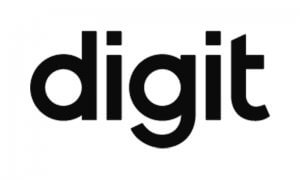 4. Digit
Digit analyzes your actual income and expenses and determines how much you should be able to save every day. Based on your current balance, upcoming income, expenses and your recent spending, Digit will automatically move a safe amount to an FDIC-insured, interest-bearing savings account.
Cost: Free for 30 days, then $5 per month
Pros:
Automated savings

Overdraft prevention
Cons:
Low 1% annual percentage yield, paid quarterly

No direct-messaging or live chat customer service
Best For: Digit is best for customers who want automated savings coming directly out of their checking accounts.
Where To Download the App:

5. Stash
The Stash app aims to unite banking, saving, investing and learning into a single experience. With as little as $5, you can start investing in a curated selection of individual stocks and ETFs, including fractional shares. The app also offers a fee-free bank account and debit card that reward you with stock when you spend. Growth and Stash+ subscription levels offer stepped-up features such as access to a retirement account, a metal debit card and two times stock rewards.
Cost:
Beginner: $1 per month

Growth: $3 per month

Stash+: $9 per month
Pros:
Can purchase fractional shares

User-friendly, all-in-one interface

Lots of educational content
Cons:
Best For: Stash can be a good choice for beginning investors who need a slick, all-in-one app that streamlines the investment process and allows purchases of fractional shares.
Where To Download the App:

6. Clarity Money
Clarity Money tries to put together a complete financial picture for users. One of the app's most-touted benefits is the ability to analyze cash flows and usage patterns to determine if you are wasting money on subscriptions, streaming services you don't use, or if you are spending too much money in interest on certain credit cards. The app is backed by the bank Marcus by Goldman Sachs, which offers a no-fee, high-yield savings account paying a 1.90% APY as of Nov. 6, 2019.
Cost: Free
Pros:
Make Your Money Work for You
Sponsors of
Can link to high-yielding Marcus savings account

Can identify potential areas for savings

Free
Cons:
No advanced money management or investment features
Best For: Clarity Money is best for users who don't have the time, inclination or ability to sort through all of their financial transactions to determine where they are wasting their money and who want a snapshot of their accounts in one place.
Where To Download the App:
Learn: Essential Money Tips for Every Phase of Your Financial Life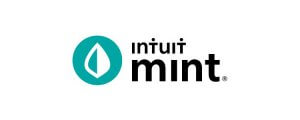 7. Mint
Mint is an all-in-one budgeting and finance app that allows you to view all of your financial accounts into one place. You can create budgets with Mint and track all of your income and expenses in a user-friendly interface. Mint also provides free access to your credit score and suggests ways to improve your savings based on your goals and lifestyle.
Cost: Free
Pros:
Comprehensive view of all financial accounts

Free of charge

Recommendations for further savings
Cons:
Vast array of features might overwhelm those new to budgeting or investing
Best For: Mint is one of the pioneers of online budgeting and finance apps and is appropriate for those seeking a comprehensive review of their overall financial picture.
Where To Download the App:
8. Goodbudget
Goodbudget is one of the best available budgeting apps, but it takes budgeting a step further by transforming the traditional envelope system of budgeting into a digital version. The budget syncs between mobile and web devices, which can be helpful for joint users. Overspending in one category results in a $0 balance in that area until it resets the following month. The upgraded Plus account allows for unlimited envelopes, five devices and seven years of history.
Cost
Free version

Plus version: $6 monthly or $50 annually
Pros:
Easy way to budget without using physical envelopes

Free basic version
Cons:
Can't link to financial institution to automatically track spending
Best For: Goodbudget is best for those who are good at tracking their expenses by category but prefer digital record-keeping over traditional envelopes.
Where To Download the App: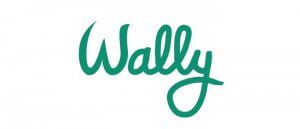 9. Wally
Wally is a budgeting app that matches your actual expenses with your goals to help you develop more realistic budgets. The app achieves this by tracking your actual incoming and outgoing funds and comparing them with your chosen budget.

Cost: Free
Pros:
Free to use

Uses real-world cash flows
Cons:
Can be a little cluttered and cumbersome for some users
Best For: Wally is best for budgeters who want precise, real-life income and expense tracking.
Where To Download the App: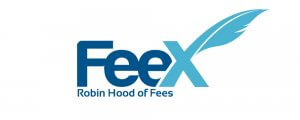 10. FeeX
FeeX is a unique app that analyzes the costs in your retirement plan and looks for ways you can save money. Fees analyzed include expense ratios, plan fees, transaction fees, wrap fees, sales loads, back-end redemption fees and account management fees.
Cost: Free
Pros:
No cost

Can unearth hidden fees
Cons:
Hard to know how objective recommendations are, as the app works in conjunction with TD Ameritrade and has referral arrangements with financial services providers
Best For: FeeX is most valuable for users who have an old 401(k) or other employer-sponsored retirement plan and are considering whether to switch to a new employer's plan. Although a fee analysis is still helpful for current employees, there's usually no chance to switch to an alternate plan at the same employer.
Where To Download the App:
Best Apps That Help You Save Money
The 10 apps listed above all offer effective ways to help you save and/or invest your money, and each have both strengths and weaknesses. The best app for you is the one that you will use consistently. Test drive all of the apps to see which one is the most user-friendly, intuitive and helpful for your own personal financial needs. That will be the app that will help you save the most money.
Up Next: Best Money Challenges 2019: Here's How To Grow Your Money This Year
More From GOBankingRates