Let These Money-Saving Apps Do the Work For You
From Ibotta to Mint, these apps might get your budget in order.
Savings should be an important part of every household budget. But, Americans had a low personal savings rate of 2.4 percent at the end of 2017, according to Statista. Experts recommend that you should be saving between 10 and 15 percent of your paycheck, but if you're like the many other Americans who aren't hitting that goal, keep reading.
These 17 money-saving apps could be just what you needed to get your personal finances together. Click through and see which budgeting apps might put your savings back on track.
Ibotta
Ibotta is a great app to start with because it's so easy to use. Just shop at any of the 284 supporting stores — like Walmart, Publix and Walgreens — and upload a photo of your receipt directly into the app. Ibotta will match any items you purchased with its offers and reward you with cash back. The best part is you have to wait only 48 hours for the cash to hit your Ibotta account.
Acorns
Try turning your spare change into investments with the Acorns app. For just $1 per month — free for college students — Acorns will automatically round your purchases up to the next dollar and put the change into one of six ETFs. The ETFs range from conservative to aggressive, and you can withdrawal their profits at any time.
Goodbudget
Goodbudget uses the envelope system, but instead of using paper envelopes you set up digital ones. Because the app syncs between mobile devices and the web, those with joint checking accounts will find it easy to stay on the same page. When you run out of the budgeted amount in a certain category, you'll see a zero balance and know not to make any more purchases until that envelope is replenished the following month.
Wally
Wally is a money-saving app that helps individuals and families compare their incomes with their expenses. You can use this information to create realistic budgets with achievable goals.
Upload and save your receipts in the system to see exactly where your money is going each month. You'll also have access to a handy review feature that illuminates spending habits and shows you how to make improvements.
Qapital
Qapital is designed to help you reach a specific savings goal. Just list the specific goal you're trying to reach — it can be anything from saving for a summer vacation to buying a piano to paying off a student loan. Next, tell the app how you'd like to make payments toward your goal. You can opt for automatic weekly withdrawals or the app can round up all your change to the nearest dollar and put the change toward your goal.
Dollarbird
Dollarbird is the app to use if you like taking a quick glance at the month ahead. You can easily add the days each of your bills are due, as well as the dates you expect your paychecks. Your automatic balance calculation will be available for the day, and you can use the auto-categorization feature to take a deeper look at your expenses.
LearnVest
LearnVest makes financial planning easy for everyone by giving each user three savings goals: credit card debt, emergency savings and retirement. You can add other goals and select a budgeting method that works best for your situation. This app will even give you advice on how to best put the financial plan into action.
You Need a Budget
YNAB helps users keep track of their money by assigning a job to every dollar. Using this app will teach you how to embrace your expenses, make adjustments when life changes and break the cycle of living paycheck to paycheck. You try the app free for 30 days – if you like it, you'll pay $83.99 for an annual subscription.
Flipp
If it's your grocery budget you need to get a handle on, this is the app for you. Flipp is equipped with digital circulars from more than 800 stores. Just let the app know which items you're shopping for that week and it will reveal the store with the cheapest prices for each of those items.
Check Out: 15 Best Mobile Banking Apps and Services
Personal Capital
The Personal Capital app enables you to create a budget and link all of your bank, credit card and investment accounts to get a more detailed picture of your finances. You'll have access to cash flow charts, net worth summaries and even retirement planners — and you can download the app for free.
Digit
Digit is a simple savings account that pays 1 percent cash back every three months. You must link your Digit account to a checking account so it can analyze your income and spending habits — and move money from your checking to your savings each day. When you reach your savings goal, you simply text Digit and it will transfer the balance back to your checking account. The app is free for 100 days and $2.99 per month thereafter.
Mobills
Mobills not only helps you manage all of your finances in one place, it also has a bill reminder feature that will alert you when it's time to send in your monthly payment. Once your budget is set up, you can record your transactions, track your balance and save money.
Stash
Individuals who have conquered debt and established a budget — but still need help with investing — will appreciate Stash. You need only $5 to get started with Stash, which has 40 ETFs from which you choose. You'll be privy a number of investment-education articles within the app, and Stash also offers Roth and traditional IRAs so you can begin saving for retirement.
Credit Karma
Using the Credit Karma app to keep an eye on your credit report is a good idea for several reasons. Most importantly, you'll be able to spot erroneous charges early on and watch for identity theft.
The app is also useful for knowing what your credit score is, which is extremely important when you're getting ready to make a big purchase. The app's extra perks include state databases you can search for unclaimed money as well as tips and strategies you can implement to improve your credit score.
FeeX
According to FeeX, many individuals lose about one-third of their retirement savings to fees. The app is designed to lower those fees — on your 401k, 403b, 457 and IRA accounts — so you have more money to spend in the golden years. FeeX also gives you recommendations on funds that have lower fees.
Clarity Money
Clarity Money uses data science and machine learning to analyze your personal finances and help you learn better ways to manage your money. For example, the app can recommend canceling a subscription it notices you are no longer using, or suggest a credit card with better terms. The app is completely free, so it won't cost you a dime to get a review of how you're currently managing your money and a report regarding what you can do to improve your situation.
Mint
Mint is a free, all-in-one app that can help you manage every aspect of your finances. You can create budgets, link bank and credit card accounts, track and pay bills, keep an eye on investments and even review your credit scores. The colorful charts and easy-to-use interface make this app a great choice for everyone, even those who are new to budgeting.
Next Up: 12 Best Apps for First-Time Investors
About the Author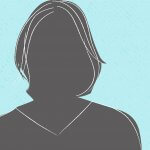 Alicia Bodine is a New Jersey-based writer specializing in finance, travel, gardening and education. With more than 13 years of experience, her work has appeared in Chron.com, Livestrong, eHow, USA TODAY, GlobalPost, Education.com and wiseGEEK.