Amazon Just Changed Its Return Policy — And You'll Be Charged Fees on Some Orders as a Result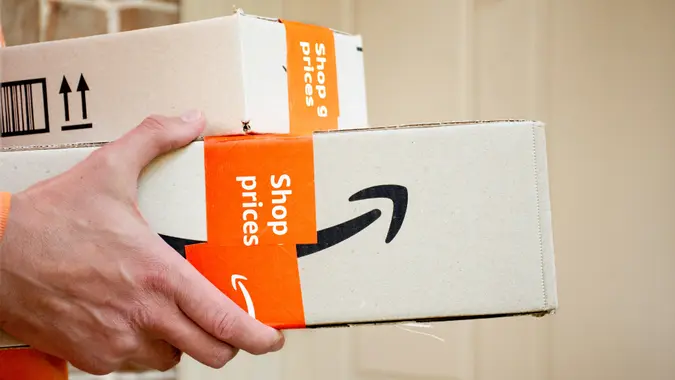 Daria Nipot / iStock.com
Amazon has changed its return policy in an effort to cut down on costs. Amazon customers used to be able to drop off returns at UPS stores free of charge, but now the world's largest online retailer will charge some of its customers a fee for this service.
A $1 fee will be added if customers have another free return option that's the same distance away or closer, Business Insider reported. However, A free option is still available.
"We always offer a free option for customers to return their item," Amazon spokesperson Steve Kelly wrote to Insider by email. "If a customer would prefer to return their item at a UPS Store when there is a free option closer to their delivery address, a very small amount of customers may incur a $1 fee."
Amazon has several free drop-off locations scattered throughout the country, including Whole Foods, Kohl's and Amazon stores. The Information pointed out that the company already charged customers for home pick-up by UPS or to drop off packages at UPS Access Points located inside third-party businesses, as reported by Insider.
Make Your Money Work for You
Retailers lose millions of dollars per year processing customer returns. For every $1 billion in sales, the average retailer incurs $165 million in merchandise returns, according to data from the National Retail Federation.
Take Our Poll: Would You Move for a Job That Paid You a $10,000 Signing Bonus?
Amazon also recently introduced a badge that marks frequently returned items. This new badge has the phrase "frequently returned item," which notifies customers to check the product details and reviews on items with significantly higher return rates, USA Today reported in March.
The e-commerce giant indicated most items under 50 lbs. from Amazon.com have a free return option. Look for "Free returns" next to the price to confirm that it qualifies.
More From GOBankingRates
Make Your Money Work for You