The Best of the 2020 Election's Viral Merchandise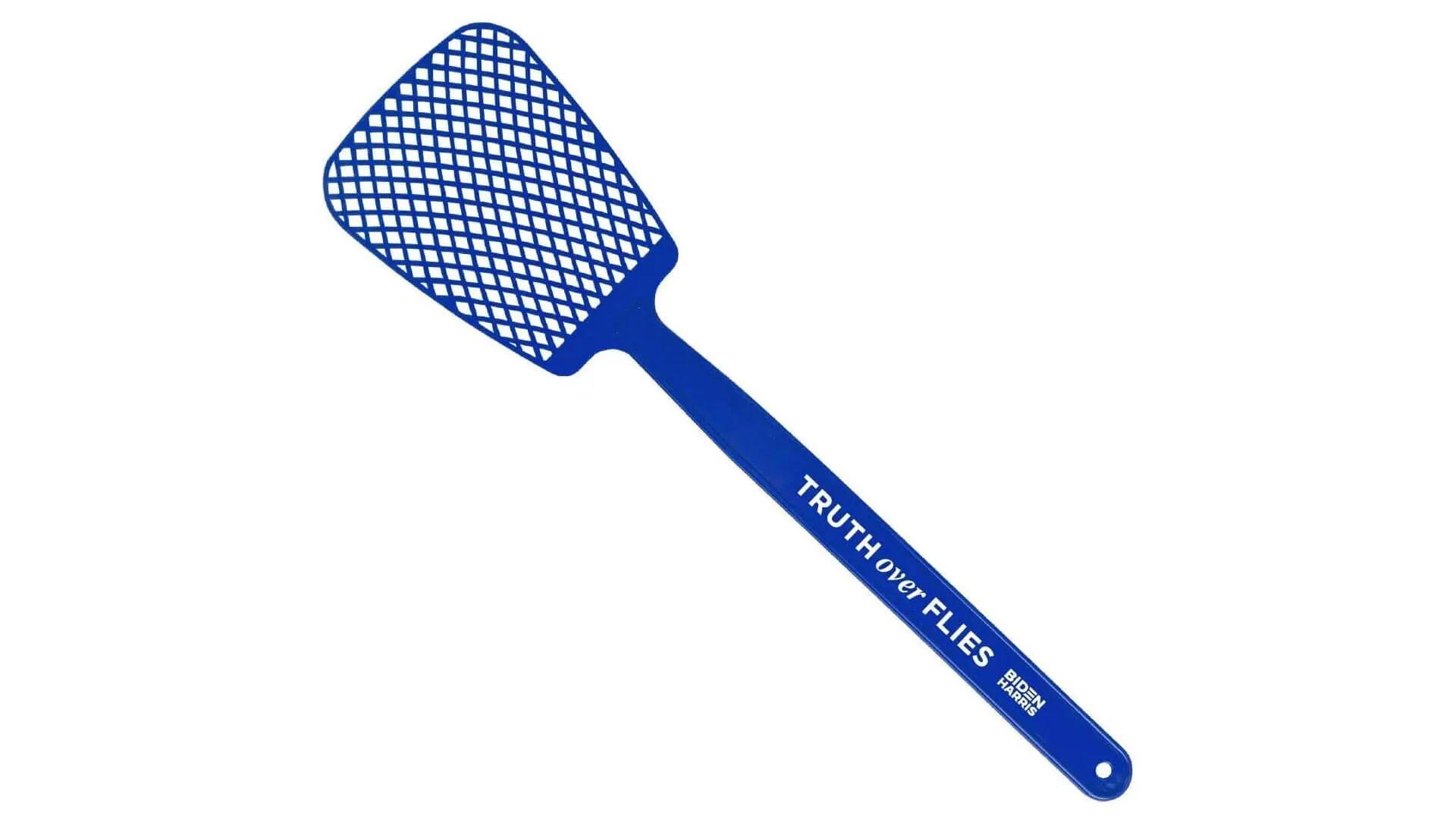 The 2020 election has been contentious, but we've finally reached election night. At this point in the race, the only thing you can do is vote and then anxiously wait for the results. Perhaps you need your mind taken off everything that's going on right now.
We're happy to oblige. Before we move on to "what happens next" after the results are tabulated, let's take a look back. And we're not talking about the usual highlights. Take a look at some of the more interesting merchandise that was sold.
Last updated: Nov. 3, 2020
Joe Biden Hand Sanitizer
Though no longer available, one of the Biden campaign's most unique pieces of merchandise was a bottle of hand sanitizer with former Vice President Joe Biden's plan to fight COVID-19 printed right on the label.
The Trump Coloring Book
Promising to "Make Coloring Great" again, the President Donald Trump coloring book features 16 single-sided pages of presidentially-approved coloring fun. The book, which features Trump drawn in the style of a superhero, retailed for $20 on the official campaign site. It's now completely sold out.
'Will You Shut Up, Man' Shirts and Mugs
These pieces of merch, available from a variety of sources, but most popularly from Betches Media, also spawned from the presidential and vice presidential debates.
When Trump refused to let Biden get an uninterrupted word in during the debate, Biden took it in stride for most of the debate. But after one interruption too many, Biden got frustrated and said, "Will you shut up, man?" to his opponent. Before Trump could get a retort in, shirts were already on sale.
The "I'm speaking" merch that also became popular came from the vice presidential debate. When Vice President Mike Pence tried to interrupt Sen. Kamala Harris, she reminded everyone that it was her turn to talk. That firm reminder became a rallying cry for many — especially women who have been shouted down at by men taking up too much space.
Make Your Money Work for You
Trump's 'Make America Great Again' Hat
The red hat, which has been a Trump campaign calling card since the 2016 election, is still prominently displayed on the president's campaign website. Supporters can also now buy it in white.
Though one might wonder why there's not a "Keep America Great" hat on offer, Trump would likely say that it's because there's more work to be done. He'd also tell you he's the guy to do it.
Biden's 'Truth Over Flies' Flyswatter
Though the vice presidential debate featured a number of memorable moments, none caught the hearts and minds of the public more than when a fly decided it was going to get its 15 minutes of fame and landed directly on Pence's head.
Before the debate was over, the Biden campaign had purchased the domain flywillvote.com which redirected less than an hour later, and Biden posted a tweet of himself with a fly swatter as a way to solicit donations.
Shortly after, Biden's camp started selling commemorative fly swatters that you'll be telling your grandkids about.
'Trump Defeats Covid' Commemorative Coin
The White House Gift Shop (no affiliation with the actual White House) has begun taking preorders for a commemorative pin celebrating President Trump's survival of COVID-19. Images of the coin have not yet been released.
The coin costs $100 and will begin shipping in November. The site alleges that its previous coin — one commemorating the Seoul summit — has sold to more than 100,000 people internationally.
More From GOBankingRates