The Best Days and Times To Go Shopping at Costco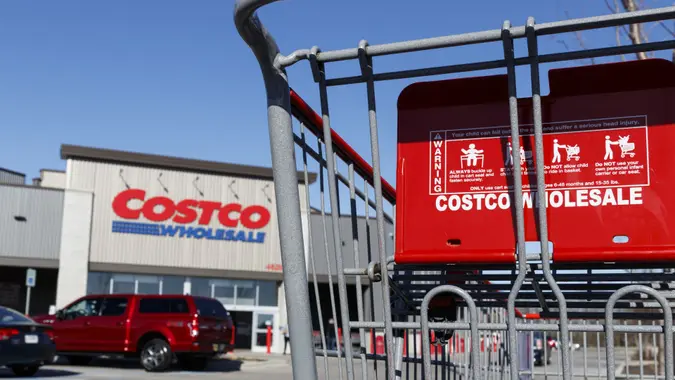 jetcityimage / Getty Images
With 123 million members, Costco is a must-stop shop for many consumers. But the warehouse club, as many shoppers know all too well, can be a little too popular for comfort. In other words, it can get crowded. When are the best days and times to go shopping at Costco to beat the crowds? GOBankingRates consulted with Julie Ramhold, consumer analyst at DealNews, to find out.  
It Partly Depends On Where You Live 
"When it comes to shopping at Costco, it's probably going to be highly dependent on the area you live in and what the population is like," Ramhold said. "For example, if you live in an area with many retirees, then you may have bigger crowds of them to contend with early in the morning, but if you live in a place with many young professionals, then odds are the crowds are going to be bigger after work."
Get There Early 
"In general, though, the best time to shop at Costco is going to be when they first open on Mondays, Tuesdays and Wednesdays, as generally that's the least popular time for shoppers to be out," Ramhold said. "You'll still likely have to deal with some kind of crowd, especially if a big holiday is coming up, but overall these times tend to be less busy than after work or on the weekends because so many shoppers are at work themselves."
Make Your Money Work for You
Check Out Traffic Estimates 
"Again, it may vary by area, so it's a good idea to take a peek at traffic estimates for your local Costco on Google to see what times look best and how live projections are before heading out," Ramhold said. 
Mondays Are Best 
"Honestly though, almost any weekday morning is going to be better than shopping after work and it's definitely better than shopping on the weekends, so even Thursday and Friday mornings can be a good time to shop. However, in general, Mondays will be best because so many people do their shopping on the weekends and stock up then, so Mondays will tend to see less traffic."
More From GOBankingRates
Make Your Money Work for You