Best Online Retailers for Getting Gifts Shipped on Time
Many of these retailers offer next-day delivery.
AlexRaths / Getty Images/iStockphoto
1/14
tagsmylife / Shutterstock.com
Amazon
Amazon is known for its fast shipping -- and in some instances, it guarantees it. The online retailer offers guaranteed delivery on certain fast delivery speeds and select products. If an order is eligible it will be clearly marked on the checkout page, along with the delivery date and any fee if one applies. If Amazon fails to make a delivery attempt by the guaranteed date, you'll be refunded for any shipping fees.
2/14
Victoria Lipov / Shutterstock.com
Anthropologie
Anthropologie offers a guaranteed delivery by Dec. 24 for orders placed before certain deadlines. For standard shipping within the U.S., orders must be placed by Dec. 20. For U.S. express shipping the deadline is Dec. 21, and for U.S. overnight shipping the deadline is Dec. 22.
However, for select beauty, oversized home and décor, and Curated by Anthropologie items, the deadline to order for Christmas Eve delivery is Dec. 11.
3/14
Mykola Churpita / Shutterstock.com
Apple
Apple offers free next-day delivery on any in-stock Mac, iPad, iPhone, Apple TV or Apple Watch, and free two-day delivery "on almost everything else," according to the company's site. In many metro areas, Apple also offers same-day, two-hour delivery for a $9 fee.
4/14
Sundry Photography / Shutterstock.com
Bed Bath & Beyond
While Bed Bath & Beyond's standard shipping can take three to eight business days depending on where you live, the retailer also offers same-day shipping for an additional fee. Same-day delivery costs $9.99 for orders up to $38.99 and $4.99 for orders of $39 or more.
5/14
Osugi / Shutterstock.com
Bloomingdale's
If you need your gift fast, opt for Bloomingdale's Express Shipping option. Once your order is confirmed and received, it will be shipped within one to three business days and delivered one to two business days after that. If you want your gift to arrive by Christmas and plan to use express shipping, be sure to place your order by Dec. 22 at 12 p.m. PST. If you opt for standard shipping, place your order by Dec. 21 at 12 p.m. PST.
6/14
Roman Tiraspolsky / Shutterstock.com
Crate & Barrel
With Crate & Barrel's express shipping option, in-stock orders placed by noon CST will be delivered by the end of the following business day.
Standard shipping takes five to seven business days and premium or priority mail takes two business days.
7/14
Ken Wolter / Shutterstock.com
Home Depot
Home Depot offers free two-day delivery on thousands of home improvement items. According to the retailer's website, when you choose this option, you can have "confidence knowing your delivery will arrive on schedule."
8/14
Sorbis / Shutterstock.com
J. Crew
J. Crew offers overnight shipping for a $25 fee. Keep in mind that in order to qualify for next day delivery, your order must be placed Monday through Thursday before 12 p.m. EST.
9/14
Ken Wolter / Shutterstock.com
Kohl's
Kohl's offers free standard shipping for orders $75 and up, but it could take anywhere from three to six days for your order to be delivered. Orders placed by 1 p.m. may qualify for same-day delivery -- this option costs $14.95 for orders under $75 and $9.95 for orders $75 and up. Same-day delivery is not available for gift cards.
10/14
Wallstreethotrod / Wikimedia Commons
L.L. Bean
L.L. Bean notes on its website that shipping may take longer than usual this year, so get your orders in early if you can. For delivery of in-stock items by Christmas, place orders by Dec. 19 at midnight EST.
11/14
NoDerog / Getty Images
Nordstrom
With Nordstrom's expedited next-day delivery, orders placed before noon PST will arrive on the next business day. The shipping cost for next-day delivery is $20.
12/14
Sundry Photography / Shutterstock.com
Sephora
Sephora's free standard shipping is among the fastest offered -- items are shipped within one to three business days. If you need guaranteed fast delivery, you can opt for its Guaranteed 2 Business Day Shipping for $10.95 or Guaranteed 1 Business Day Shipping for $16.95.
Walmart
Walmart offers free NextDay delivery on qualifying orders of $35 or more. However, this option is only available in certain ZIP codes. With that said, millions of items are also available for two-day delivery.
14/14
Ken Wolter / Shutterstock.com
Williams Sonoma
Williams Sonoma offers next-day shipping for orders received by 6 p.m. PST Monday through Friday. There is a $26 fee for this shipping option.
More From GOBankingRates
About the Author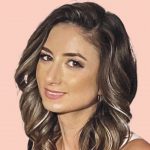 Gabrielle joined GOBankingRates in 2017 and brings with her a decade of experience in the journalism industry. Before joining the team, she was a staff writer-reporter for People Magazine and People.com. Her work has also appeared on E! Online, Us Weekly, Patch, Sweety High and Discover Los Angeles, and she has been featured on "Good Morning America" as a celebrity news expert.