20 Best and Worst Things to Buy Online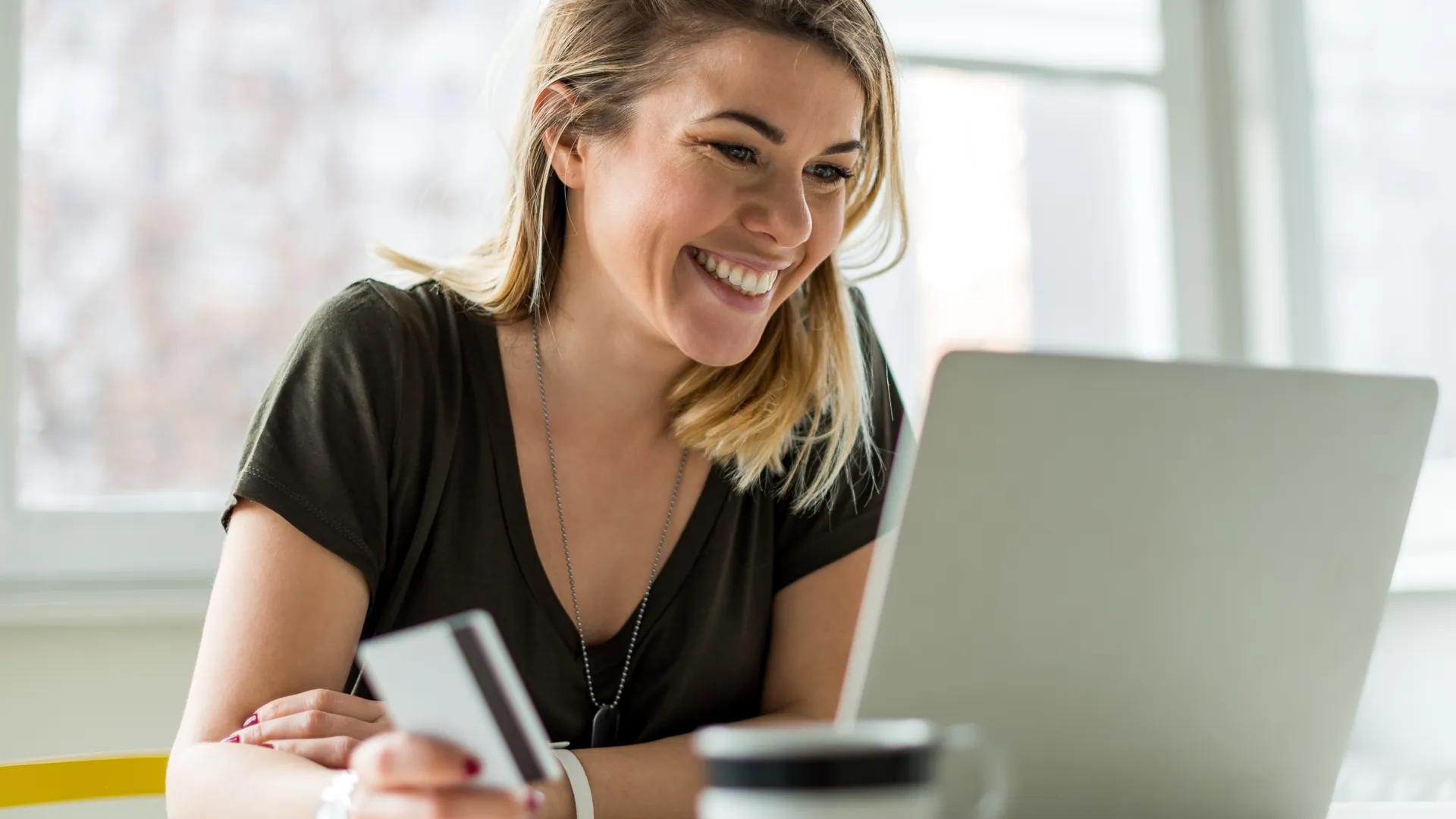 Most Americans shop online now. In fact, a survey by Pew Research Center found that 79 percent of shoppers have made an online purchase. However, just because consumers are shopping online doesn't mean that's where they'd rather make purchases. The Pew survey also found that 64 percent of Americans prefer buying from a physical store.
In-person shopping can be a smart way to ensure you're getting what you pay for, negotiate better deals by haggling and avoid hefty shipping charges, but online shopping also has its perks. You can save money by shopping online because it's easy to compare prices at several retailers and read reviews to find the best deals. It just depends on what you're buying.
Read on to find out 10 things you should buy online, and 10 things you still should buy in stores.
Make Your Money Work for You
10 Best Things to Buy Online
Some purchases are better made online because you can get lo wer prices than at a brick-and-mortar retailer — and you can save yourself the time and hassle of getting to the store. Here are the 10 best things to buy online.
Don't Miss: Online Shopping Hacks That Will Save You Money
1. Laptop Computers
One of the best things to buy online just happens to be an item that allows you to shop online: a laptop computer.
"As if the better discounts and selection online aren't enough reason, the number of retailers and wholesalers for you to compare pricing [at] — and the ability to totally customize your purchase without the 'upsell' — should make buying a laptop online a no-brainer," said Brent Shelton, online shopping expert with deal website FatWallet.
Plus, several online retailers allow consumers to buy refurbished and used laptops at discounts of 50 percent or more off retail prices, Shelton said. And you'll find incentives online that aren't typically available in stores, such as free gift cards with purchase and money back through cash-back sites such as Ebates. For example, computer manufacturing company Lenovo offers as much as 12 percent cash back through Ebates during back-to-school promotions — "which is significant savings for a laptop purchase," Shelton said.
2. Luggage
Prices on luggage from stores such as Kohl's, Macy's and JCPenney are often much better online, Shelton said. You'll find some of the best luggage deals online during Black Friday and Presidents Day sales, when you can pick up high-quality roller bags and complete luggage sets for 50 percent off or more, he said. Plus, a big-ticket purchase on a quality luggage set can add up to significant cash back when you shop through a site such as Ebates.
Don't worry about not being able to see luggage in person before you buy it. You'll find plenty of customer reviews online.
"Pay attention to what consumers are saying about the wheels and zippers because these are the factors that wear quickly," Shelton said.
Make Your Money Work for You
3. TVs
Prices for TVs online can be 10 percent to 30 percent lower than in stores, Shelton said. Plus, you'll find a better selection and can easily compare options at numerous online retailers. And you won't have to stand in line to get a TV deal on Black Friday if you shop online instead.
Check deal sites that have user-generated content, such as FatWallet, to track daily price changes from the top TV retailers and brands, said Shelton. You also can find comprehensive TV buying guides to help you choose the right set for your situation on sites such as CNET, BFAds.net and Digital Trends.
Related: 5 Best and Worst Deals at Best Buy
4. Bluetooth Audio
If you want good quality wireless speakers and headphones, it's best to begin shopping online, Shelton said. Sites such as Adorama, BuyDig, Newegg and Sweetwater specialize in audio electronics and keep a large inventory of Bluetooth-enabled audio electronics ranging from budget-friendly to high-fidelity models, he added.
"Pricing is very competitive year-round, and these specialty stores offer flash sales and email specials on a weekly basis," he said. Given the prices of these items, it's often easy to meet many free shipping thresholds.
5. Diapers
There are two big reasons diapers are one of the best products to buy online. "When you're a new parent, convenience becomes a huge priority," said Jon Lal, founder and CEO of cash-back website BeFrugal. "Buying diapers online not only saves time, but it can save you a lot of money as well."
If you're an Amazon Prime member (which costs $99 a year), you can score the best deals on diapers by using the Subscribe & Save feature. You'll save 20 percent by setting up regular shipments of diapers, he said.
"There are plenty of different brands and varieties available, and you can switch your delivery schedule at any time," he said.
Target also discounts online subscription purchases by 5 percent. Plus, you get free shipping, and there's no membership required.
Make Your Money Work for You
6. Pantry Staples
Forget frequent trips to the supermarket to keep your pantry stocked. "Online shopping is making it easier and cheaper than ever to get regular bulk shipments of the items you use the most," said Benjamin Glaser, features editor of deal and coupon site DealNews.
Amazon Prime members can use Prime Pantry to buy groceries and household items in everyday sizes and have them shipped in a large box for a flat rate of $5.99. You can offset the fee by selecting five qualifying items that ship for free. Prime Pantry also offers coupons and weekly deals. Or you can set up recurring shipments of items and save up to 15 percent and get free shipping on thousands of products with Amazon Subscribe & Save.
You also can take advantage of bulk pricing on pantry items without joining a warehouse club by ordering through a site such as Boxed, which offers free shipping on the first order.
7. Pet Food
Save yourself the hassle of buying pet food at a store. "It's heavy and hard to carry, so it's great to get that delivered," said John Park, CEO of Goodshop, a deal and coupon site that donates a percentage of your purchases to a charity or organization of your choice. He recommended using Chewy, which offers 5 percent to 10 percent off recurring orders and free shipping on orders over $49.
Glaser also said pet food is one of the best things to buy online because it's convenient and can be cheaper than buying it in a store. "One of our writers even figured out how to save $600 a year on cat food by using his Amazon Prime credit card — with 5 percent cash back — on Subscribe & Save," he said.
Read More: 6 Tax Breaks for Pet Owners
Make Your Money Work for You
8. Mattresses
A mattress is one large item that makes sense to buy online. "Until the last few years, buying a mattress online would mean paying huge shipping fees and possibly getting stuck with an expensive and important item that you hadn't tried out beforehand," Glaser said. "But a new generation of mattress works around all these problems."
Companies such as Casper, Leesa, Purple Mattress and Tuft and Needle ship foam mattresses rolled up into reasonable-sized packaging directly to your door, he said. Most offer ample time to test out your mattress and let you return it for free if you don't like it.
"Not to mention, foam mattresses are usually hundreds or even thousands of dollars cheaper online than from established mattress brands," Glaser said. "They still aren't as cheap as low-end conventional spring mattresses, but if you are sure you want a foam or gel mattress, you should definitely consider online companies."
9. Glasses
Buying glasses online might seem like a risky proposition, but the savings can be astronomical. Shelton said it's possible to order glasses for less than $10 and bifocals for less than $30 online.
Plus, online glasses retailers offer features and safeguards to ensure that you get the right fit. They offer comprehensive frame-buying guides, and some, such as Zenni Optical, allow you to upload a photo of yourself and virtually try on frames, Shelton said.
Some retailers offer free returns and free adjustments, as well. For example, Glasses.com partners with LensCrafters to offer free adjustments at any of its U.S. stores. Warby Parker will send you up to five frames to try on, and you can return them at no cost, he said.
10. Bouquets and Floral Arrangements
You might have heard that the quality of flowers ordered online is lacking, or that they cost more than those ordered from a local florist. However, Lal disagreed.
"The online flower delivery space has gotten more competitive recently, which means shoppers can take advantage," he said.
Online florists such as The Bouqs Company, BloomThat and BloomNation have created more personal flower delivery services with better ordering experiences, more options and price points and the ability to work with local florists, Lal said.
"What's even better for shoppers is how easy it is to find coupon codes, take advantage of special deals when you order early or click through a cash back website before you buy," he said. For example, you recently could get 15 percent cash back on a flower order from 1-800-Flowers or 6 percent cash back from The Bouqs by shopping through the BeFrugal portal.
Make Your Money Work for You
10 Worst Things to Buy Online
Not everything is cheaper online — especially when you factor in shipping costs. Plus, it's smarter to see some items, try them on or test them out before buying them. Here are the 10 worst things to buy online.
1. Anything Final Sale
You can get good deals on items that are marked as final sale because they've been discounted for clearance. However, you usually can't return final sale items.
"It's too much of a risk to buy something you haven't tried out if you can't return it," Glaser said. "I've tried this with clothes, and even when it's a brand I usually like that fits me well, I've had situations where I buy an item and don't like it, but am stuck with it." That's why final sale items are among the worst things to buy online.
2. Furniture
You're better off buying furniture in a store because it's expensive to ship if you order it online — and expensive to return if you don't like it, Glaser said. Although some brick-and-mortar retailers do charge to deliver furniture, you'll likely pay more for shipping from an online retailer. Online furniture retailers often add delivery and processing surcharges on bulky, heavy items in addition to shipping fees that can be a flat rate or percentage of the purchase price.
Plus, it can be hard to judge the quality and color of furniture online. If you're unhappy with your online order, returning it can be costly. Some retailers, such as CB2, won't refund delivery fees if you return an item and they charge restocking fees, as well. Just because you should buy furniture in a store doesn't mean you can't benefit from using the internet, Glaser said.
"Use your phone to check prices before you buy," he said. "And if you find something better, the salesperson might be more willing to negotiate."
Make Your Money Work for You
3. Large Appliances
Although there are great discounts for appliances online and delivery often is free, the same discounts and delivery offers usually apply in stores, Shelton said. Aside from saving some time driving to a store, there's no advantage to buying an appliance online.
"It's a purchase that is definitely worth seeing what you're paying for and inspecting the quality of materials and build," Shelton said. Plus, salespeople usually can explain differences in models and features to help make the buying process easier.
4. Cars
It's a good idea to research cars and car prices online before buying one. But actually purchasing a vehicle online without checking it out in person is a bad idea.
"You just never know how a car is going to drive until you get behind the wheel and see how it feels to you," Park said. Plus, you should have a used vehicle inspected by a professional mechanic before buying.
Although many used car sale sites offer protections for buyers, you're still taking a risk. "It simply makes the process harder if you get a bad car," Park said.
5. Men's Suits
Buying any sort of clothing online can be risky because it might not fit. That's why it's important to buy from online retailers that offer free returns. However, Park advised against purchasing one type of apparel online all together: men's suits.
"Of all the clothes men buy, this is hardest to do online," he said. "It's always easier to get a better fit in person. Even if you know your size, the variety between suits can be vast, and a little fit can make a big difference."
6. Aquarium Fish
If you have an aquarium, you can buy fish online. This might seem like a good way to get access to fish you can't find at your local pet store. But you're better off buying what's available in a store rather than taking your chances with online fish purchases.
"It can be a risk to the fish," Park said about online purchases. "A healthy fish that leaves the store might not be healthy by the time it gets to you."
Some sites such as Live Aquaria and PetSolutions do offer refunds if your fish doesn't arrive alive or stay alive for 14 days. However, you still have to go through the process of ordering again and possibly paying for shipping. And, of course, the fish was needlessly lost.
7. Art
It's easy to find original artwork for your home online thanks to sites such as Etsy, Minted and UGallery. However, Park recommended avoiding this sort of purchase online.
"Colors do not always look the same online as they do in person," he said. "So, if you're buying something to decorate your home and the colors count, best that you see it in person first."
8. Fresh Produce and Dairy Products
Shopping online for groceries is growing in popularity, Lal said. But you might not want to follow this trend.
"While pantry items, canned goods and toiletries are perfect candidates for online shopping and delivery, ordering your fresh produce and dairy products is more of a challenge," he said. In some cases, produce you order online isn't as fresh as the stuff you buy at the grocery store.
"You won't be able to see how ripe a piece of fruit is, or if a head of lettuce looks crisp," Lal said. "Stick to your local grocery store and farmers markets for these items, where you can find in-season and local goods for a reasonable price with more control over what you're paying for."
9. Guitars
Guitars and other high-end wood instruments are among the worst things you can buy online if you're concerned about getting a great or specific tone.
"This tone can vary from the kind of woods used to the actual construction, and the playability can vary, as well," Shelton said. For beginner models, this isn't as important because you're just learning. "But for the professional, unless you're getting a dream price or a vintage collector piece, if there's a way to give it a test-run in person, you'll thank yourself later."
You also run the risk of damage if you buy a guitar online and have it shipped.
"If they're rare, expensive and possibly not replaceable, that risk might not be worth it," he said.
10. Fine Jewelry
You're better off buying fine jewelry, especially diamonds, from a jeweler. You might see lower prices at online retailers, but you need to inspect and try on the piece before buying it, Shelton said.
"There's an importance to the feel of fine jewelry — as much as the quality — and creating a relationship with a reputable jeweler can have its benefits, especially when things are handmade," he said. "It's an intimate purchase that often comes with a better price if you put in the time."
Plus, there's a benefit to buying from a jeweler if you need an adjustment or to return an item later. "Your local jeweler stakes their entire reputation on the experience, which might be a bigger value than just saving a few bucks and some time," Shelton said.
About the Author