Looking for a Deal? 3 Reasons Why Black Friday Might Not Be Worth the Hype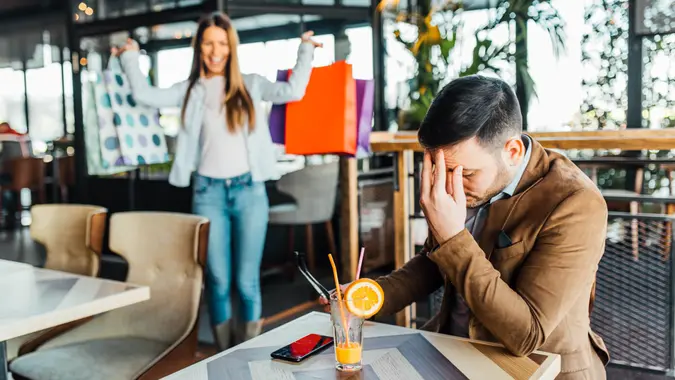 bulatovic / Getty Images/iStockphoto
After Halloween, the year starts turning into a slingshot. Starting with the Friday after Thanksgiving but before the end of the year and the Christmas holiday season, time flies by and you get busy with holiday planning. Christmas shopping and retail sales make it onto your to-do list. To prioritize how you'll save money in that small window of time, it'd be good to know which Black Friday deals are actually worth your time when holiday shopping.
Read: How To Get Cash Back on Your Everyday Purchases
Black Friday Shopping Deals: Quick Take
Black Friday is on the day after Thanksgiving and is typically celebrated as a holiday sale by many major retailers, whether you are shopping online or in-store. Here are some key takeaways for the holiday leading up to Black Friday deals in 2023: 
This year, Black Friday falls on Friday, Nov. 24, 2023.
Major retailers and big box stores such as Walmart, Target, Costco, Best Buy and Amazon have Black Friday and Cyber Monday sales.
Though most deals happen the big Friday after Thanksgiving, you can find some early Black Friday sales both in stores and online.
Common Black Friday deals often include discounts on appliances such as air fryers, televisions, AirPods, laptops, major appliances, clothing and more. 
Black Friday Deals: 3 Reasons Why They Might Not Be Worth It
If some Black Friday sales feel like they might be too good to be true, your instincts could be right. There are several deals and discounts that happen on Black Friday to help jumpstart the holiday shopping season, however, make sure to do some research to avoid buyer's remorse. Here are three signs your Black Friday bargain might be a bust:
Promoted sale items may be in very limited supply.
Something may be wrong with the discounted electronics you buy.
You feel pressured to buy things you don't need.
1. Promoted Sale Items May Be In Very Limited Supply 
Though it might not be a straight bait and switch, big ticket items often advertised are in low supply. So if you don't get up at 4 a.m. to be one of the first buyers, chances are the items that lured you to the sale will be out of stock or no longer available. Once those items are gone, most stores are hoping you'll spend money anyway, as you've already made the trip or had planned on shopping. 
Make Your Money Work for You
2. Something May Be Wrong With the Discounted Electronics You Buy 
Electronics are one of those most sought-after sale items on Black Friday. Though many do go on sale, some of the sales might not be everything they're cracked up to be. In fact, some companies even strike deals with manufacturers to make specialty items just for Black Friday, which might imply they are of inferior quality to make room for the deeper price cuts. 
To determine which items are special runs–and see where corners may have been cut–you can look up the model number. If you can't find it for sale anywhere else, it might have been made just for Black Friday sales.
3. You Feel Pressured To Buy Things You Don't Need
Shopping when stressed out or from fear that you could be missing out on big bargains can lead to impulse buying. Then you end up with items you don't even want or need. There are many sales leading up to the holidays besides Black Friday where you don't have to fight through crowds or add unnecessary stress and pressure to your life.
Final Take To GO: Are Black Friday Sales Good Deals?
Even though Black Friday is one of the more famous or popular days to shop for a holiday sale, it doesn't mean it's the best one. You might not be able to find everything at the low price you were hoping for. Don't buy things you don't want or need because you think you're saving money. Instead, make sure you find the deals that suit your budget and try to avoid the pressure to jump on something just because it's on sale.
Make Your Money Work for You
FAQ
Here are some answers to frequently asked questions about Black Friday deals and why they may not be worth the hype.
What stores participate in Black Friday?

Though many stores run sales the day after Thanksgiving, there are some stores well-known for Black Friday deals including, but not limited to, Target, Walmart, Amazon, Best Buy, Nordstrom, Ulta, Macy's and more.

Are Black Friday sales worth it?

Though Black Friday sales can be worth it, they may not be everything they promise. Here are some reasons you may want to avoid Black Friday deals:

Promoted sale items may be in very limited supply.
Something may be wrong with the discounted electronics you buy.
You feel pressured to buy things you don't need.

When is Black Friday and Cyber Monday this year?

This year Black Friday is on Friday, Nov. 24, 2023, and Cyber Monday is on Monday, Nov. 27, 2023.