With Black Friday Online, the Meaning of a 'Doorbuster' Deal Has Changed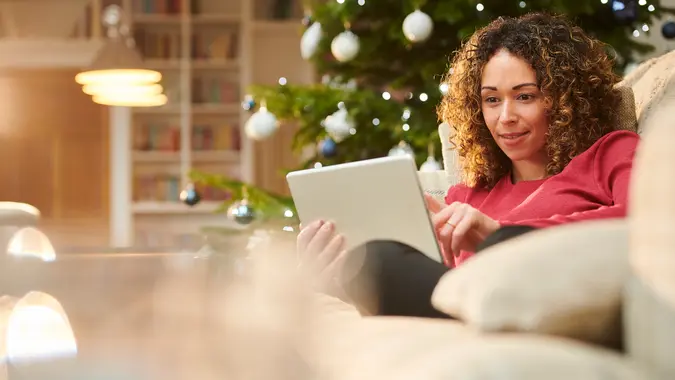 sturti / iStock.com
Black Friday as an in-store retail extravaganza was already losing steam in recent years as e-commerce surged, but COVID-19 might have changed it for good. Because of guidelines around social distancing and the Centers for Disease Control and Prevention's emphasis around minimizing nonessential outings, Black Friday has moved online, and it's taken its "doorbuster" deals with it. 
This Friday, there will be no reason to line up at the crack of dawn the day after Thanksgiving to score the best deal from your favorite retailers. Those stores will either be closed and/or they'll be offering those mega deals online. Black Friday retail giants such as Walmart, Target, Best Buy and Home Depot have traded in their epic one-day, in-store-only sales that can be largely accessed on their websites. The deals will last longer too, and Black Friday will essentially merge with Cyber Monday. 
"Over the years we've come to see Black Friday and Cyber Monday start to merge into one long event," Sara Skirboll, shopping and trends expert at RetailMeNot told GOBankingRates earlier this month. "We used to call this the five days of savings, but this year we see it extending even longer than that." Indeed, one could argue that Black Friday started in October, when Amazon held its Prime Day event, historically occurring in the summer. 
Retailers won't be shedding the spirit of doorbusters altogether; they'll still be drumming up excitement around sales that feature limited inventory or will only be available for a few days. Consumers are encouraged to hop on sales prices on items they know they want, rather than waiting for discounts to deepen.
Make Your Money Work for You
"If you see a good deal, it's not something that you want to sit back and wait on," Julie Ramhold, consumer analyst at DealNews.com told CNBC. "But the fact that they are lasting longer, if it's something that's not in super high demand, you might be able to get it three days after the sales start and you don't have that same pushy sense of panic of 'I've got to go get this right now.'"
Could Black Friday return to "normal" next year (or whenever the pandemic ends), replete with doorbusters and limited in-store deals? The answer isn't certain, but it's looking like a no. A recent survey conducted by UNCTAD and Netcomm Suisse eCommerce Association, in collaboration with the Brazilian Network Information Center and Inveon, found that most respondents intend to keep shopping online even after the pandemic ends.
More From GOBankingRates