What To Buy and What To Avoid at Thrift Shops

6 min Read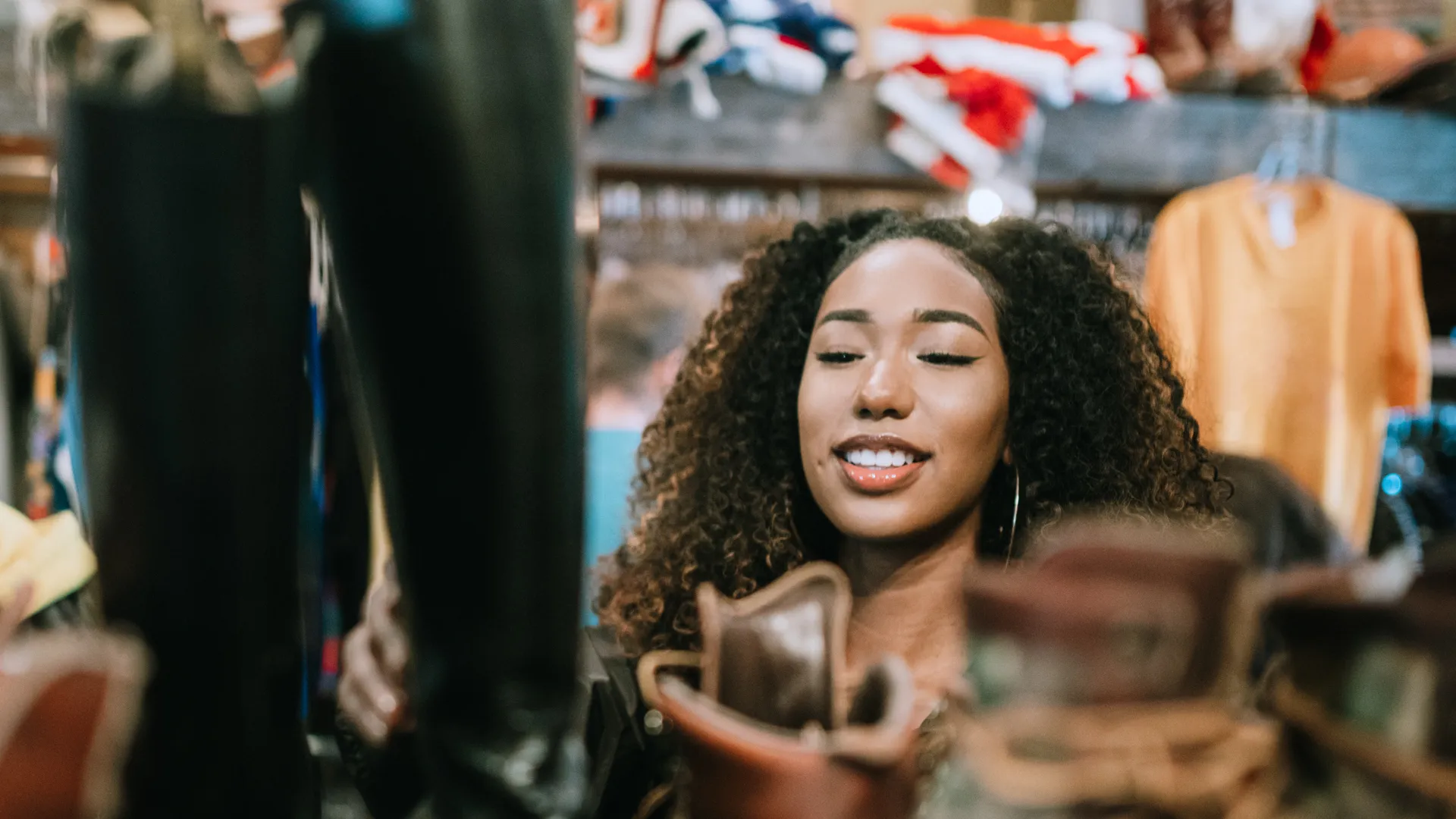 Make Your Money Work for You
What To Buy:
Exercise Equipment
When brand new exercise machines cost thousands of dollars, a second hand store can become your best friend when you want to get in shape. Often, people will buy new exercise equipment around New Years, then slowly lose interest, so the equipment has only been used a few times.
Seasonal Decorations
Why spend a lot of money on decorations that will only be put to good use for a short period of time? You'll be able to find ample Halloween and Christmas decorations at most thrift stores for cheap. 
Brands with Lifetime Warranties
Certain brands make a promise to customers that they'll take care of items for life. Look for clothing brands like Columbia Sportswear, Dr. Martens, Eddie Bauer, The North Face, and Patagonia, to name a few. If there's a broken zipper or a cosmetic fix, the brand will take care it for you, so it's like you got it new.
Furniture
Dressers, nightstands and even coffee tables of pristine quality can be found at any thrift store. Though some items may come with scratches or marks, there's nothing a little DIY can't fix! And considering the low price tag, you may even let yourself take some creative risks!
Mirrors and Picture Frames
Standard mirrors and picture frames can easily be found for cheap at your nearest Walmart or Target, but if you're looking for something that has a little bit more character, thrift stores are your go-to for more unique (but affordable) pieces.
Books
Books are costly these days. If you're a fan of owning hard copies, however, you don't need to pay retail. Instead, opt for your local thrift shop, where you might find vintage and exclusive editions of books for cheap.
Make Your Money Work for You
Vintage Clothing
Shopping for vintage clothing is a popular pastime and thrift stores are the perfect place to find fashions that wow. Though not every rack will hold a treasure, you're bound to find designer pieces for cheap on the regular.
Bikes
Like exercise equipment, a brand new bike can be very expensive. Opt for one at a thrift store and you can save thousands. 
Musical Instruments
Especially if you're just learning to play, buying a musical instrument second hand is a great idea. Instruments tend to hold up over time, and you won't sink thousands of dollars into something you're just starting to explore.
Collectibles
Thrift stores are your best friend when it comes to collectible items. From antique kettles and clocks to record players and silk rugs, you can find something one-of-a-kind that will be sure to impress.
What Not To Buy:
Car Seats
Do you know that most car seats have expiration dates? The lifetime of car seats is approximately six years. Manufacturers will often stamp these dates to make sure that parents are providing their children with the latest approved safety equipment. In addition, used car seats may be missing some parts that are crucial in case of any emergencies. Is saving a few dollars worth sacrificing safety?
Baby Cribs
Baby cribs are often updated to adhere to the latest safety guidelines. A $60 baby crib that you thrift might be cheap, but it might also be defective or overused. Loose and weakened parts could compromise the safety of your child and small parts may be a choking hazard.
Helmets
A helmet is designed to sustain one crash or impact. After that, the structure of the helmet changes and it will not protect your head as it's supposed to. And you may not always be able to tell if a helmet has lost its integrity. Plus safety standards for helmets are updated approximately every five years, so unless you're buying a vintage piece to display, you should go ahead and get the best helmet money can buy.
Make Your Money Work for You
Stuffed Animals
Though they may look cute, buying furry stuffed toys at thrift stores is likely a bad idea. They can become infested with bed bugs or fleas and end up becoming a pretty terrible gift for whoever you give it to. 
Pet Furniture
Again, the likelihood of fleas goes up when you buy a bed for your dog secondhand. Even with a thorough cleaning, you just never know where the bed came from before you place it in your home.
Antique Crystal
If you're just planning to display it, then go ahead and buy it. However, think twice before you buy it to use to serve at your next dinner party. Standards for making crystal vessels have changed over the years, and depending how old a piece is, it might not be up to code. This means it could contain lead, which would contaminate food and drinks.
TVs, Laptops, and Phones
With newer (and more expensive) models coming out almost every year, it's definitely cheaper to scour the secondhand market for electronics you'll use every day. But as convenient as buying electronics secondhand sounds, used TVs, laptops and phones could end up being nightmares. These products may have been surrendered to the thrift shop because they're defective, have faulty hardware or, in the case of computers, are loaded with viruses or malware. You may get the item for cheap, but it won't come with a warranty. So you may have to pay for a new product much sooner — sometimes immediately — than you'd expected.
Rain Boots
You might spot a really high end brand of rain boots at the store and think you're getting a deal. However, the efficacy of rain boots deteriorates over time, and you might end up with wet feet with an old pair.
Make Your Money Work for You
Vacuum Cleaners
The truth is vacuum cleaners just don't last very long. So, if they're at the thrift store, odds are it's probably not going to work that well in your home. 
Kitchen Appliances
Kitchen appliances such as blenders and food processors rely heavily on their sharp blades to make cooking and baking more convenient. Used blenders and food processors, however, may have worn-out blades that will make cooking more difficult. Skip the hassle and buy new.
More From GOBankingRates
Sam DiSalvo contributed to the reporting for this article.