These Changes Are Coming to Your Costco Membership This Summer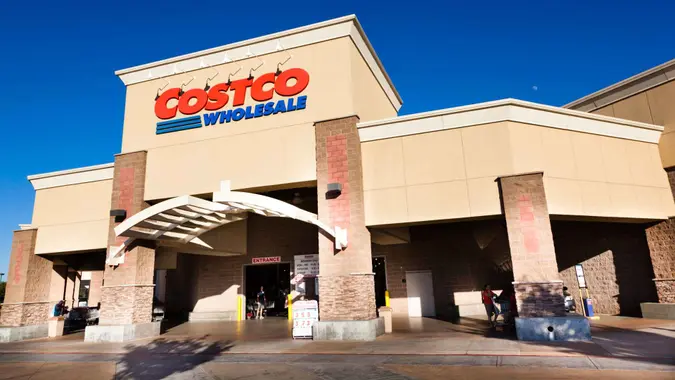 slobo / Getty Images
There are plenty of hacks to make the most of your Costco membership. But one of the best hacks out there is actually making the most of someone else's membership. This works by using self-checkout lanes. Shoppers have learned that they can borrow a member's card or QR code from the Costco app in order to dodge the ID checking that happens at the traditional, manned checkout lanes. 
However, Costco has caught onto this sneaky maneuver and is putting an end to it. Costco notes on its website that, "Our membership policy states that our membership cards are not transferable and since expanding our self-service checkout, we've noticed that non-member shoppers have been using membership cards that do not belong to them." Per Costco policy, this hack is very much against company rules.
"As we already ask for the membership card at checkout, we are now asking to see their membership card with their photo at our self-service checkout registers," Costco stated.
One of the biggest questions this story highlights is how it took Costco this long to realize that people have been using other people's memberships at the self-checkout stations. The answer isn't clear, but it could be that Costco already had some idea this was happening but is only now beginning to crack down. 
Costco has been performing well, raking in $52.60 billion in the third quarter of 2023, up 2% from $51.61 billion last year. But growth at the warehouse club giant has still slowed this fiscal year compared to last. In Q2 2023, sales were up 6%; in Q1 2023 they were up 8.1%. 
Make Your Money Work for You
Though Costco has not yet announced when it will be raising prices on its memberships, it has indicated repeatedly that it will raise them. When asked about an increase during a call with investors in late May, CFO Richard Galanti said Costco will do it "at some point." So, it's not a matter of "if," but a matter of "when." 
Right now, a regular membership card costs $60 a year; an executive membership card costs $120. 
More From GOBankingRates